Named after the best Orson Welles movie to ever have a score entirely performed with a zither (look it up!), The Third Man is the cocktaily creation of the team behind neighboring Edi & The Wolf. They've created a roster of "chef-driven" drinks to be enjoyed along with small bites in a rustically Euro space loaded with candles, wrought iron, a central bar with seating on all four sides, plus more plants than Robert's 60th birthday party.

Said flora includes cotton plants (inspired by the star of The Third Man, Joseph Cotten) you can enjoy while you and your buddies disrupt the fabric of your lives with drink.

The bar serves Austrian/German beers and wines, but it's all about those chef-driven cocktails -- purportedly, they're more accessible to the palate of someone who's not deep into the cocktail world, and are instead adjusted to the palate of someone who... eats food. This Harry Lime Punch gets mezcal, green chartreuse & Luxardo maraschino, while the "Manhattan variation" called the Puebla Guillermo is bourbon, Cynar & Fernet Branca.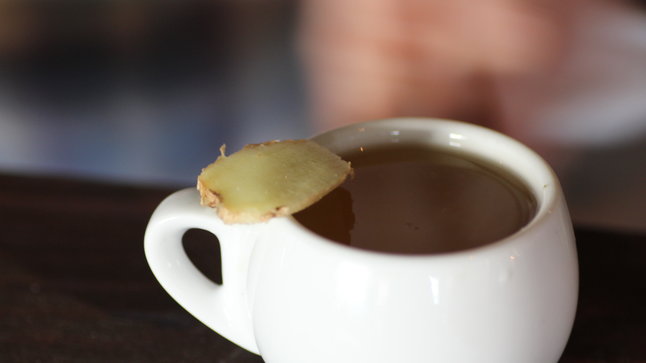 There'll also be a smattering of hot 'tails like this Todd's Your Uncle w/ honey syrup, a peated Irish whiskey & fresh ginger.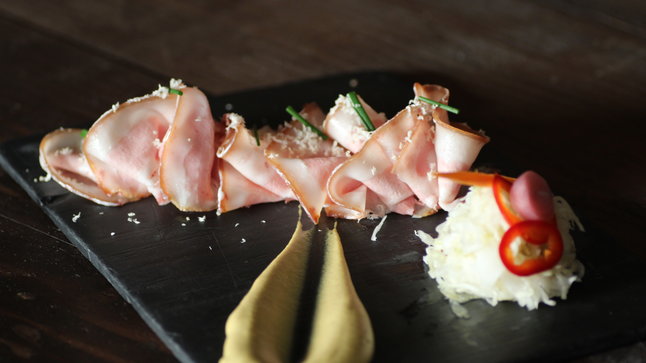 Upscale bar bites will come over from the Edi kitchen, and include Long Island fluke (which most people consider "being from Long Island and not on steroids in the last five years") w/ watermelon radish, and house-cured speck.

And don't forget thoughtfully labeled cheese boards served with lingonberry jam, which should keep you full in lieu of Custard Pie.