Sometimes, the best thing about a Manhattan rooftop bar is looking at it from a far less populated Williamsburg rooftop bar like Bia Bar & Grill: an open-air oasis with dramatic views from the team behind old Ave C fave Duke's. A light overhaul of an ancient carriage house (which eventually turned into a repair shop for these crazy "horseless carriages"... have you seen these menaces?!) has resulted in said glistening rooftop with umbrella-equipped tables, plus dual staircases that lead down to a cavernous interior with a working piano, John Wayne photos, darts, and a door that "hasn't been opened since 1969", which doesn't sound like a challenge in the least. Food's not ready just yet, but'll include the owner's (Duke!) native Vietnamese fare like grilled meats, pho, banh mi, and rice dishes including a secret recipe from his mom that's "different from all the others", so it's pretty cool that you can eat a rice dish that was on Lost. Thirteen taps pump a healthy Sixpoint and Founders contingent, plus Vietnamese fave Saigon comes in bottles, though too many will make you say Goodnight, then have people tell you to stop making Billy Joel puns. Refreshment continues with two taps that sprout from a barrel underneath a very happy-looking Buddha and dispense red wine, plus cocktails like Sazeracs, Pimm's Cups, and the gin/muddled basil Holiest of Holies, aka any rooftop bar where you can actually get a drink.
Recommended Video
Sriracha Bacon Onion Rings Bring the Heat Like Never Before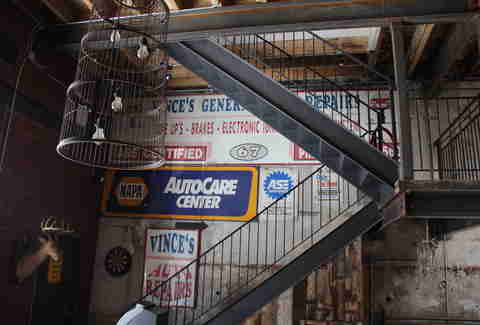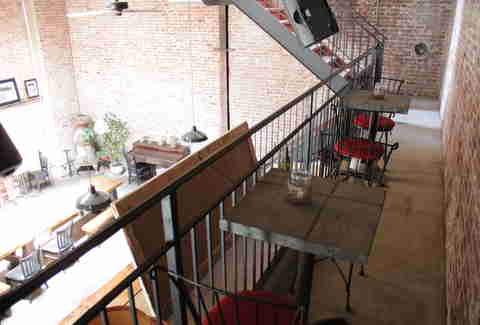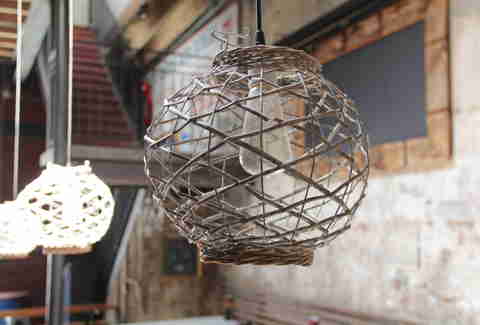 Previous Venue
Next Venue
Venue Description
1. Bia Bar & Grill
67 S 6th St, New York, NY 11211
The owners of the now-closed East Village dive bar Duke's ran a new experiment: they set Vietnamese cuisine up on a blind date with Asian brews in a hipster setting, and the result dubs them the most successful matchmakers in South Williamsburg.