From an OCD dude who traveled to every state in the Union (plus Mississippi) researching cocktails, Hop Sing Laundromat's a semi-private, Chinatown cocktail bar, whose discreet, Race St confines conceal a library of booze so exquisitely large, it not only has a custom ladder but it needs its own catalog system (the... Dewar's Decimal System?). Here's what you need to know
The Space: The unmarked entryway (look for the door with the black gate and stainless buzzer) leads you into a penny-floored waiting lobby lined with old opera-house seating, a (functioning) full-service shoeshine station, and a ton of books. Once a seat opens up, you'll be led inside to the blood-red bar room with intentionally wine-stained floors; a mish-mash of spaced-out, privacy-inducing seating; and recycled church lights that're accentuated with crosses, for Chrissakes
Recommended Video
This Blackberry Cocktail Is the Best Case for Making Your Own Jam
The Booze: The wall-dominating "most expensive well in the world" somehow won't make you pour (!) despite touting more than 1000 bottles, ranging from super-luxe Johnny Drum Private Stock bourbons and Cold River vodkas, to 15yr-aged El Dorado rum and otherwise-not-seen-in-Philly hooch like Ambler gins. The cocktails, using heavy liquor pours and no sugary mixers or syrups, include the double-gin/double-vermouth "4:31PM"; the squeezed-in-front-of-you grape juice & 6yr barrel-aged white rum "Henry Box Brown"; and the coffee/Ambler/cream "Nevermore", which'll definitely have you ravin'
Until July, Hop Sing's in weekend-only, soft-open mode, meaning every drink's $10 and they'll only take cash, so leave your credit card catalog at home.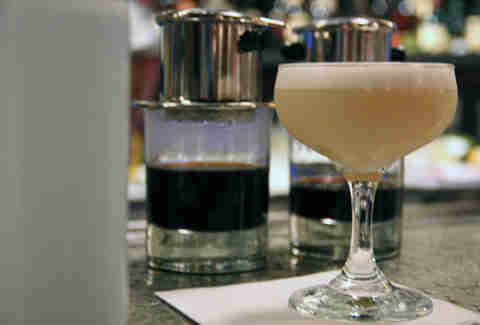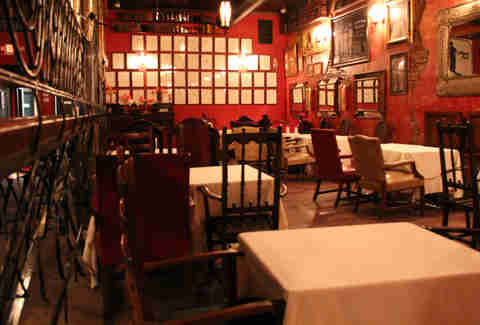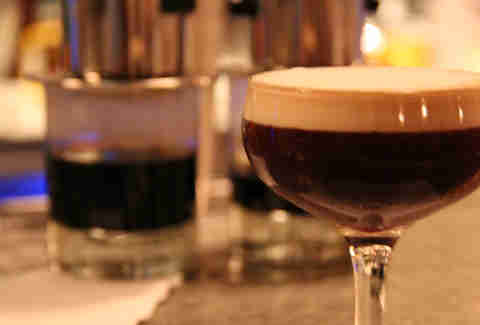 Previous Venue
Next Venue
Venue Description
1. Hop Sing Laundromat
1029 Race St, Philadelphia, PA 19107
Stop into this semi-hidden haven in Chinatown for Prohibition-inspired cocktails, accented with a speakeasy vibe. This much-hyped, semi-mysterious spot-- patrons line up down the block for a chance to sample enigmatic owner Lê's signature libations, and you can't use cell phones or cameras inside the bar (don't think that rule won't be enforced if someone catches you)-- offers literally hundreds of liquor options, from Johnny Drum Private Stock bourbons to 15-year aged El Dorado.