Despite overlooking the site of a dried-up lake that houses Montgomery Park (which, in turn, lacks swingsets and grass), NW-situated Rae's Lakeview Lounge still has the feel of a lake-town bar with a massive deck outside and an interior with candles lighting up vintage photos detailing the area's soggier past

You can comfort yourself/your stomach all day, with biscuits & gravy and Dungeness crab Benedict, soups & sandwiches for lunch, and the real highlight: dinners like daily specialty pot pies, top sirloin platters, meatloaf w/ mashers, Mussels Thurman (white wine, shallots, bacon, zero Super Bowls), and flame-grilled ahi

Prices nose-dive during a $2-$5, 2-6p daily happy hour featuring calamari, burgers, and rillettes, while a biblically thick cocktail menu features the Keyser Soze Old Fashioned with muddled fruit & French brandy in lieu of murderous vengeance and a fake limp, and the Blanco Limonada w/ fresh-squeezed lemonade and tequila, all of which'll ensure you won't be drying up any time soon.
Recommended Video
You Can Now Get Artisanal Twinkies Delivered to Your Door in NYC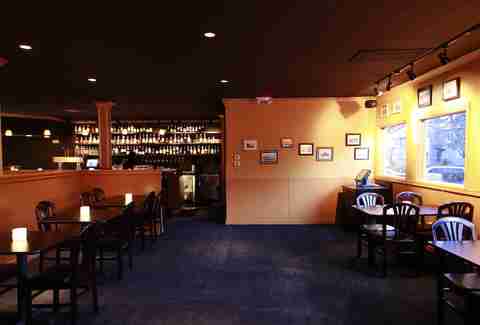 Previous Venue
Next Venue
Venue Description
1. Rae's Lakeview Lounge
NW 27th Avenue, Portland, OR 97210
So its view may be of a dried out lake, but this vintage lake-town bar makes up for it big time with a massive outdoor deck, happy hour everyday from 2-6, and a stocked selection of low-priced comfort food. Try it out for brunch and score yourself a damn good plate of biscuits and gravy for a whopping 3 bucks.