When Mt. Vesuvius blew 2000yrs back, people screamed in terror as waves of lava and ash engulfed their entire existence, but the worst part was that all the bars were closed. Lucky for us, when something similar happens here, we can relax and watch the lava flow at Tabor Tavern. Now open at the NE base of iconic park/ volcanic cinder cone/ ticking murder-bomb Mt. Tabor, the TT's a back-to-the-basics Brit-style pub with an emphasis on hardwood and historic photos of streetcars and pioneers of the 'hood who may or may not be named STELLLLAAA!!!!! Run by a Lompoc and McMenamins vet, the 11 rotating craft taps are well curated, with mainstays including a custom dry-hop golden called Zig's Swig (named for the owner), Alameda's Yellow Wolf on nitro, and Double Mountain's IRA, which's totally the bomb. For those who prefer their booze hop-less like Kurt Thomas, the cocktail list's loaded with twisted classics including a Tabor Rita with chipotle-infused tequila, the Maker's/ Aperol/ OJ Off the Record, and the Ginger Baker, a Woodford Reserve-based Old Fashioned that's excellent despite the confusing lack of Cream. Simple but badass food includes a juicy burger covered with sweet n' chunky bacon jam, fish & chips topped with lemon zest and honey vinegar (just $5 at the Mon-Fri happy hour), and a creamy mac with kale, corn, chorizo, and smoked gouda -- eat it all, and hundreds of years later, archaeologists will discover your immobile body.
Recommended Video
Winter Starbucks Beverages Around The World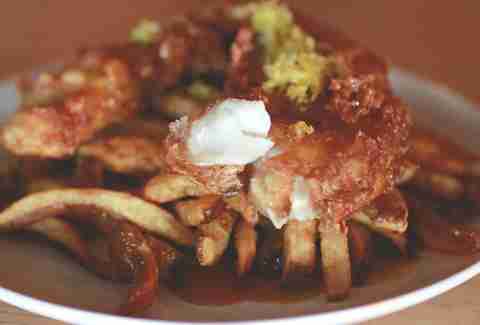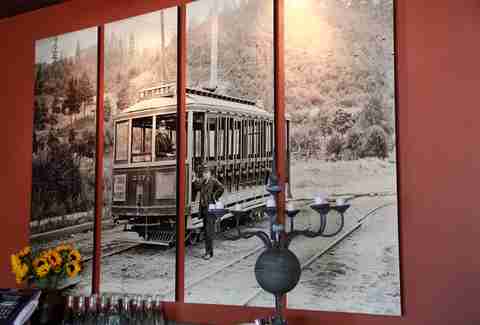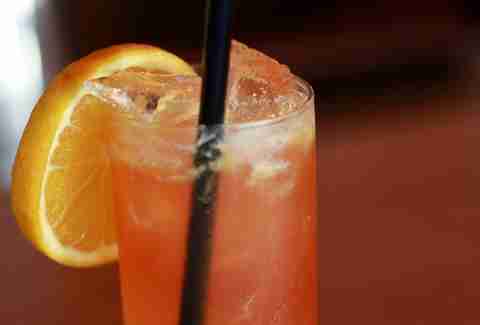 Previous Venue
Next Venue
Venue Description
1. Tabor Tavern
5352 E Burnside, Portland, OR 97215
TT, located near Mt. Tabor Park in NE Portland, is a husband-and-wife-owned joint inspired by their travels together and shared love of pub culture. (If a relationship is going south, by the way, it seems like an easy fix would be developing a 'shared love of pub culture.') Anyway, Tabor Tavern has 11 rotating craft brew taps, cocktails like the French 75 (gin, blood orange purée, lemon juice, syrup), and an impressive selection of small plates that includes smoked deviled eggs, a pulled pork bahn mi, and a lamb burger.