A nearby drinkery perfectly suited to their style isn't a luxury many people have, unless you're Rip Torn, in which case any alley with a nicer sleeping dumpster will do. Luckily for...well, them...one couple built their dream bar within walking distance of their own house, and named it The Box Social.

Desperate for a neighborhood joint to suit their mellow sensibilities, the aforementioned couple cooked up Box, a laid-back "drinking parlour" with seriously boozy 'tails, simple bites, and Ms Kitty-meets-Perry Mason digs featuring a taxidermied peacock, an African mahogany bar, and a massive trompe-l'œil mural of PDX's skyline between two bridges, hopefully Lloyd and Jeff (suck it, Beau). Pre-Prohibition inspiration is evident in the heavily liquored bourbon/ Campari/ vermouth Boulevardier, the "fruity and approachable" Black Seal rum/ habanero ginger honey-enhanced Stone Cold Fox, and the imminently sippable pomegranate drinking vinegar/brandy Thoroughbred, which just Slew every cocktail in Seattle. Buttress your belly with eats ranging from snacks like baked Brie w/ Granny Smiths & roasted garlic, to sandos including a broiled open-faced pastrami w/ caramelized onion, or a grilled tuna melt w/ capers (what Hardy Boys author Franklin W. Dixon writes) and white cheddar (what Hardy Boys author Franklin W. Dixon makes, son!).

As the weather warms, they'll incorporate the herbs and fruits of spring into the cocktail menu, and also add some sidewalk seating, which will leave you Torn on whether to go inside or out.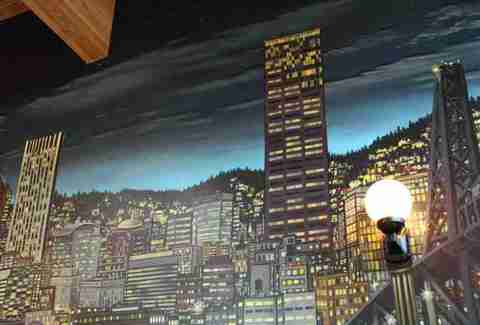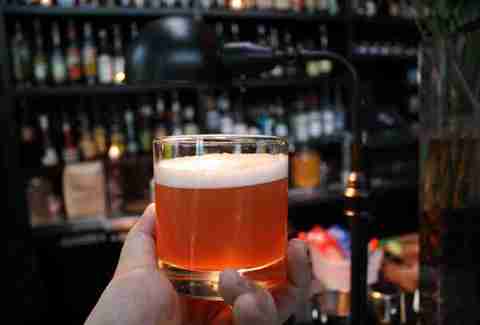 Previous Venue
Next Venue
Venue Description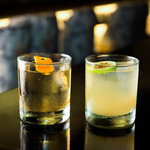 1. The Box Social
3971 N Williams, Portland, OR 97277
The Box Social in Portland is cozy and intimate, which makes it the perfect place to get romantic with a date. Even though the bar itself is small, it is rarely crowded. The cocktail list holds a mix of classics and originals, which are all made with aplomb. For a great deal, head to the Box Social during happy hours (they host an early and a late one) for deals on both cocktails and small bites.