Deep in the boozy catacombs of the East Village, the Noblest of Experimenters are, um... experimenting with a new, eight-strong, collaborative cocktail menu full of employee- and customer-created/ -inspired dranks so handsome, they once got asked to work at Hollister. To wit:

Duke & Duchess: This "Fall driven" option rocks allspice bitters/ seasonal fruit/ Palo Cortado & Pedro Ximenez sherry, and was originally created for a sherry competition by bartender Eric Johnson, who definitely didn't used to play tight end for the Niners then marry a large version of Jessica Simpson.

Gypsy Gentleman: Also what Spaniards call an "oxymoron", this subtle intro to Fernet was created when the aforementioned not-Niners-TE Johnson accidentally made a Pan American Clipper (bourbon/ lime/ grenadine) much more stellar using a Fernet Branca rinse instead of absinthe.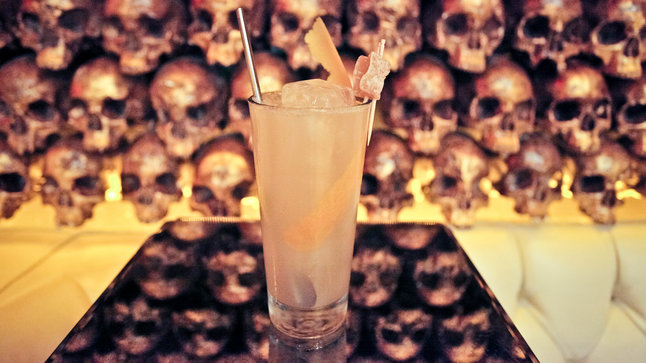 Tin Pan Alley: A fresh lime-infused version of a ginger highball was worked up by bartender Eric "DEFINITELY NOT A NINERS TE BECAUSE MY LAST NAME IS DIFFERENT" Bugosh with orange bitters, an orange twist, and orange-you-glad: a lot of Scotch.

Ana Maria: Inspired by a regular's wild weekend in Palm Springs with one Ana Maria, the crew re-created the vodka press she was mixing, but switched the clear booze with gin, creating a drink so strong, it once considered throwing on an orange back brace and taking a job in the stock room at Home Depot.