Coffee bars are to San Francisco as investment banks are to New York: they're absolutely essential to the city's workforce, and operate almost exclusively on imports from Colombia. For a new Fillmore coffee bar that'll blow away the competition: The Social Study, soft opening today.

Housed in what used to be a cannabis club, tiny lecture hall-sized Study (run by an aesthetically pleasing former Farmerbrown 'tender) is part coffee bar, part bar bar, with great-looking decor like stacks of used books and miniature globes scattered across two windowed alcoves, a wall of royal blue tufted leather, and the aforementioned bartender. Stimulants'll be poured behind a brick-backed, 10-stooled bar, and will include morning-time Four Barrel Coffee and craft caffeinated sodas, plus morning-time-if-you're-Gary-Busey drafts, eclectic wines, and epic beer-tails like the "Chocolate Factory", which mixes Guinness, espresso, and homemade Four Barrel Coffee chocolate syrup. They'll also have snacks like Crazy Corn (lightly crisped seasonal hominy) and Chocolate Bacon, as well as snack-pluses like the Japantown Reuben (corned beef, tsukemono, swiss, and wasabi aioli) and the Muni-referencing "38 Limited", a sourdough 'wich with mortadella, salami, prosciutto, coppa, mozzarella, provolone, and arugula, so it's probably only limited because Obama eats like 20 a day.

They'll also have movie nights (Karate Kid's first in the queue) with themed drinks, as well as a DJ and house band who'll play on their lofted indoor balcony -- apparently, like those dudes in NY, they perform better high.
Recommended Video
These Bao Sandwiches Are The Perfect Street Food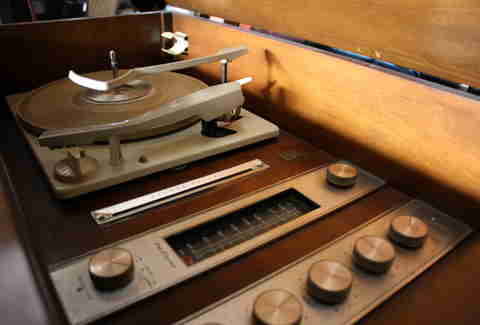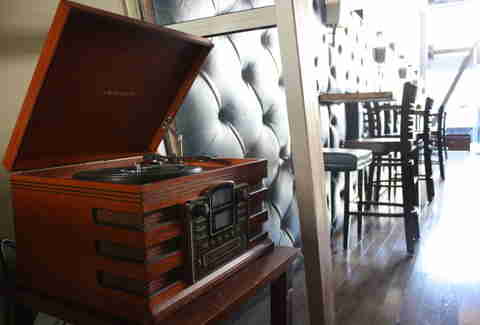 Previous Venue
Next Venue
Venue Description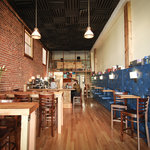 1. The Social Study
1795 Geary Blvd, San Francisco, CA 94115
As its name suggests, this hip, brick-walled coffee house in Fillmore is a chill place to hit the books. By day, this bustling cafe with ample seating doles out artisanal deli sandwiches, small bites, and dark roast espresso for the freelance crowd. By night, it becomes a cozy, den-like tavern with two-for-one tacos, soju cocktails, and a trip-hop soundtrack provided by local DJs.