Not just what happens when a dad with sons named John, Joe, and Jim panics after having a daughter, Jamber is also the name of a new gourmet wine pub from a Chi-town brother-sister duo, softly opened today in SOMA

Taken from the nickname of the sister (who's been opening and running restos for 12yrs), this dual-storied joint's housed in what used to be an elevator repair shop and features most of the wood salvaged from the original space, a partially enclosed patio space, see-through tables with corks inside, and bar stools made from old wine barrels, which Donkey Kong probably would've just thrown (out). Despite the wine emphasis, the menu's anything but hoity-toity, with starters like poutine (house-cut fries w/ cheese curds and cream gravy) and larger fare like the artery-warming PB&Jam (pork belly, peanut butter, bacon Jamber jam), the veal & beef Jamburger, and the Mac n' Cheese, which's simply described on the menu as "yes", because... yes

And since nothing goes with eating quite like drinking, they're offering 10 different beers on tap -- almost all of them extreme locals like Pac Brew Lab, MateVeza, and Almanac -- and as this is, after all, a wine pub, they've got 20 different draft vinos kegged for pouring so you don't have to panic when you're thirsty.
Recommended Video
The Mexican-Style Grasshopper Tacos You Have to Try When You're in South Beach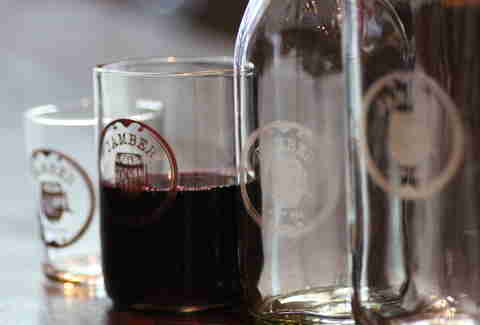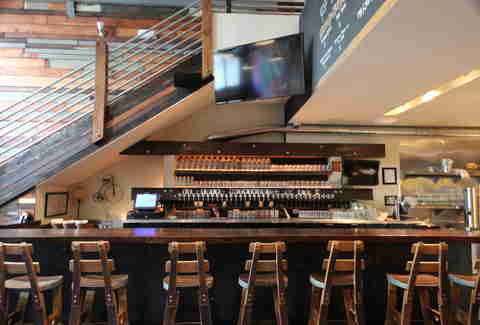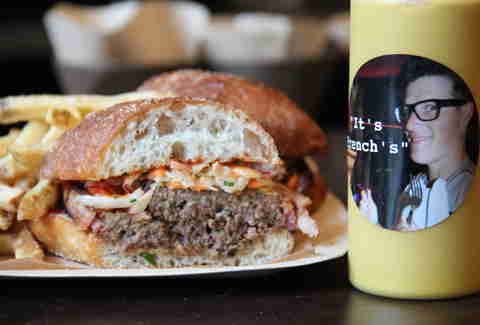 Previous Venue
Next Venue
Venue Description
1. Jamber Wine Pub
858 Folsom St, San Francisco, CA 94103
Jamber isn't a typical wine bar, it's a wine pub. All of the wines are from California, and they're all on tap. There are also over 10 beers on tap, also from California. To top it off, the SOMA spot has a really, really good food menu with things like mac & cheese pizza, poutine, and bacon-wrapped meatloaf. Oh, and one more thing: Jamber opens at 11:30am during the week and has outlets for your computer, so it's kind of the perfect place to wine and work.