From the dude behind Tacolicious in the Marina and adjacent to his new Tacolicious II, Mosto's a tequila-soaked Mission haven that's ominously lit thanks to a wall lined with floating candles, and has recruited their builders, investors, and friends to individually place keepsakes into 3865 rafter-lining mason jars -- it'll probably take a while to get all 3k though, as these things tend to get jammed up.

With 300+ selecciones, it'll have one of the country's most comprehensive tequila/mezcal lists -- all of which'll be showcased in a twined-off above-bar catwalk and served with sangrita and a spicy house-made pickleback -- plus there'll be tequila 'tails like a Sunrise w/ housemade grenadine, and the creme de cassis/lime/ginger ale El Diablo, also M. Night Shyamalan's Telemundo movie that makes the same amount of sense as the one whose words you can understand.

Food'll be served bar-side via a trompo (basically a vertical meat rotisserie), with a five-item menu highlighted by Mexico City-style al pastor tacos shaved-to-order, plus nopales queso tacos and chicken tamales wrapped in banana leaves, probably because they were having trouble sourcing enough red, heat-seeking turtle shells.

Oh, and in case you don't have time to check out what's in all 3000 little glass monuments, at least make sure to peep the paper-filled one closest to the window facing Valencia St, which contains the original building plan that featured schematics for one giant Tacolicious and no Mosto, a jarring omission for sure.
Recommended Video
The Mexican-Style Grasshopper Tacos You Have to Try When You're in South Beach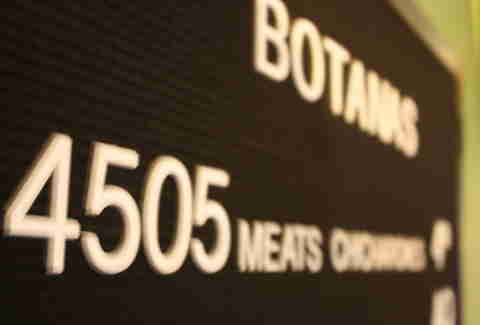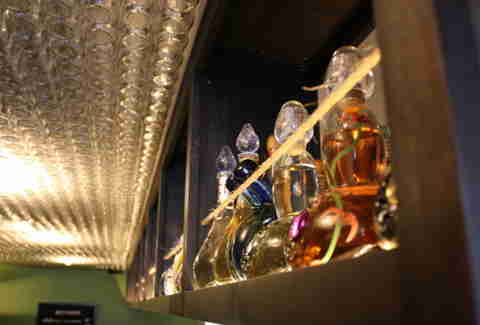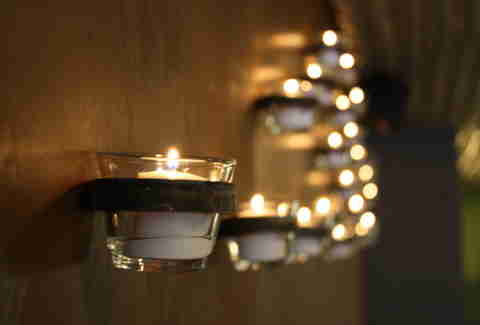 Previous Venue
Next Venue
Venue Description
1. Mosto
741 Valencia St, San Francisco, CA 94110
Think of Mosto as the smaller, Mission-located cousin of Tacolicious, because it's from the same dude. In a space ominously lit with a wall of floating candles (fire hazard?), it may be hard to see all THREE HUNDRED of their tequilas, but don't worry, you'll find -- and taste -- them all eventually. We do recommend a steady approach to that goal, though. Because Cinco de Mayo is fast approaching, and you'll need to be in top taco-eating shape.