Inspired by '50s-era Cuban drinking rooms, Rumba's decadence flies in the face of the revolution, and it must be destroyed the second spot named for a dance opened by the dude behind nearby Tango. He's decked the former Goods space with nautical touches like vintage sea-charts and a giant swordfish John Travolta will likely procure using topless Halle Berry as his proxy, and given it a recessed bar with sea-green leather stools that face dark-wood shelves stocked with over 100 rums they're using in a massive list of classic and custom cocktails

The collection of said imbibables is broken into categories like Punch (including a Pisco version w/ pineapple syrup & lemon), Cocktail Revival (the rye/ Punt e Mes/ apricot liqueur Slope), or Tiki Explosion, which either refers to the rum/ passionfruit Hurricane, or a good rushing day during a 2006 Giants loss, or what happened to his television career, or his marriage, or all four. Rumba's also paying homage to "old Havana" with two different mojitos, and four shaved-ice daiquiris that're simply called Daiquiris No. 1 through 4, or as Kathie Lee Gifford would call them, "what I drink before I start drinking".

Because man can't survive on drink alone, unless that drink is Sunny D, they're also doing Caribbean food (Cuban braised beef Ropa Vieja w/ pimento, bacon & annatto rice), and cold snacks like the tilapia Ceviche de la Costa, or rum-glazed nuts, also likely how owners of Cuba's finer drinking establishments saw the Guerrillas in 1958.
Recommended Video
You Can Now Get Artisanal Twinkies Delivered to Your Door in NYC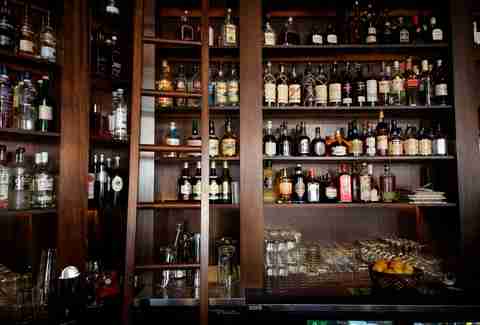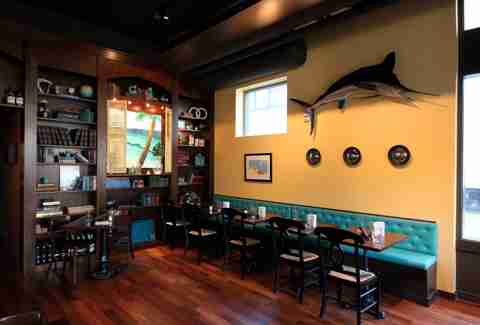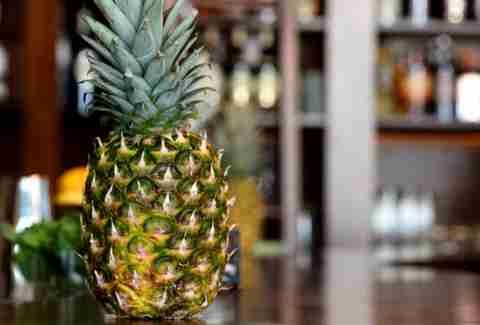 Previous Venue
Next Venue
Venue Description
1. Rumba
1112 Pike St, Seattle, WA 98101
If you like rum and anything Tiki-related, hit Rumba and enjoy a selection of over 250 different kinds of rum, and a small but deliciously packed menu. Inspired by '50s-era Havana drinking rooms, Rumba's boozy and fruity libations pair well with a menu of Caribbean eats like baked empanadas, jerk chicken wings, and pork belly tostones.