You ever look at the roofs of all those commercial buildings downtown and imagine how awesome it would be if they had bars on them? Then you sir, should enroll in our online Rooftop Bar Design Class, which starts with just a few easy payments of $35.99! After that, go check out 1909 OverlooK on K Street, now open

Perched atop the 12-floor Millennium Building, this is officially one of the highest rooftop bars in DC; just walk through the commercial building's lobby, and any of the elevators will zip you up to OverlooK's 200-person wrap-around deck with panoramic views. A beautiful view deserves purdy dranks, so there're seven signature cocktails, like the spicy "No. 6" with vodka/ cinnamon syrup/ housemade ginger beer, and the "Something Violent aka Whisky Punch", made with rye, a housemade raspberry cordial, and South African rooibos, a plant brewed to make "bush tea", so don't be surprised if drinking it leads you to produce embarrassingly incoherent sound bites. Despite the fact that the only work to be done up there is of the "get those digits!" persuasion, small bites are brought up in steel lunch boxes, and include fried calamari, shrimp/ chicken/ steak skewers w/ bell peppers, and sliders w/ shallots, rosemary, and sun-dried tomatoes

And each week, they'll be changing the ingredients in their "Evening Truth" 'tail (right now a tamarind margarita w/ resposado tequila) to keep you guessing, which brings up the question: why have you not yet registered for our online Guessing: Theory & Technique course

Photo by Peter Stepanek
Recommended Video
Adulting Is Hard. This Twinkie Bourbon Cocktail Is Not.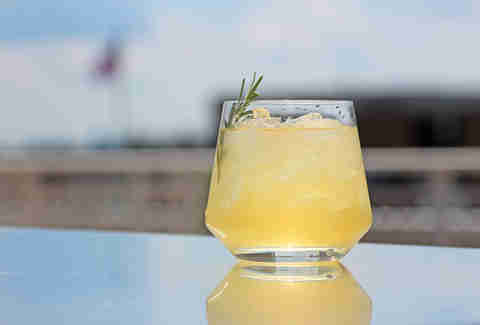 Previous Venue
Next Venue
Venue Description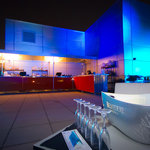 1. 1909 OverlooK
1909 K St NW , Washington, DC , DC 20036
Perched atop the 12-floor Millennium Building, this is officially one of the highest rooftop bars in DC; just walk through the commercial building's lobby, and any of the elevators will zip you up to OverlooK's 200-person wrap-around deck with panoramic views.