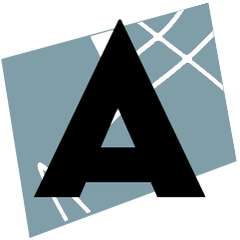 ssil is the owner of two beloved restaurants, the first being Reem's, an all-day cafe and bakery she threw the doors open to in May of 2017. The second is Dyafa, her fine-dining spot that she opened less than a year later in partnership with lauded chef Daniel Patterson.

If you ask Assil -- the child of Syrian and Palestinian immigrants by way of Lebanon -- what type of food she cooks, she will describe it with just one word: "Arab." The term is one that has been maligned and misunderstood, meaning people are often afraid to use it. Not Assil. "The word Arab is considered a bad word because of the political climate," she says. "I was like, 'You know what? I am going to mainstream that shit because it is not a bad word.'"

And so she did. On its website, Reem's is described as an "Arab street corner bakery that connects people across cultures," and at Dyafa, the website's landing page is colorful mezze with the text "Inside the Arabic kitchen," proudly layered on top. In many ways, Assil sees herself as an educator even more than she sees herself as a chef. "I have the privilege to be able to translate the food in a way that feels meaningful, but also to preserve the Arabic language and the stories and places where these things are from."
It is why she doesn't shy away from using Arabic names of dishes on her menus, even if they run the risk of being more confusing for diners and harder to pronounce. At Dyafa, hibaar mahshi isn't renamed to "stuffed squid," and the samaka harra isn't listed as "whole roasted fish." Assil is particularly fond of how literal Arabic is as a language. For example, maklouba, a layered dish of rice and vegetables, quite literally means "turned upside-down." "The names explain the technique behind the dish or an ingredient," says Assil. "It is a conversation starter." Ultimately, Assil wants to create spaces not just for the Arab community but for her local community to "understand what Arab culture and cuisine is all about."

Not everything has been so warm for Assil at the bakery, however. The space, which features high ceilings and plenty of sunlight, also features a large and colorful mural of Rasmea Odeh on the wall opposite the front door. It's the first thing you see when you walk into the space. The painting of Odeh, a Palestinian activist who was controversially convicted by the Israeli government over a bombing that killed two Jewish students in Jerusalem in the 1960s, set off a firestorm for Assil shortly after Reem's opened in 2017. A very pregnant Assil was soon bombarded with poor Yelp reviews and death threats, with people spouting hateful language towards Arabs, and others accusing Assil of being "anti-semitic." Protesters started showing up to her bakery and harassing her staff.

It took quite a toll on Assil's health. She went into early labor, something her doctors were able to halt. But then was put on bed rest shortly after rendering her unable to continue with her usual 16-hour days. Still, her resolve -- and her activism -- wasn't dampened. She continued with her plans for Dyafa, the restaurant she hoped would make fine dining more accessible to everyone, while hosting events for the community like a play about Syrian refugees and a symbolic birthday party for a Palestinian teen activist who was imprisoned for an altercation with an Israeli soldier after her cousin was shot.

Assil looks back at the time period with gratitude -- a glass-half-full approach that has helped her survive trying circumstances. "I had moments where it was like, 'I am crazy,'" she admits. "But I think the thing that really grounds me is the bigger piece of work that I'm doing, which is that my restaurants are a platform to have really amazing culture-shifting conversations in this country. I really love inspiring other people to do this work. I love inspiring other women of color to get into this industry and be leaders."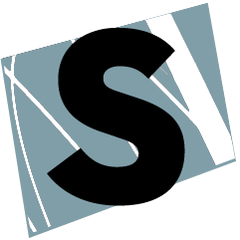 he uses bread in particular to help accomplish this mission, an idea that came to her when she took a "soul searching" trip to the Middle East with her father. "Bread is the lifeline of Arab culture," says Assil sheepishly. It is also the lifeline of her growing empire. When you walk into Reem's, located just a stone's throw away from the bustling Fruitvale BART station, your olfactory system is flooded with the comforting scent that can only emanate from freshly baking dough. Here, Assil specializes in man'oushe -- a Lebanese flatbread that is served piping hot out of an oven -- and other flatbreads she can bake off on the saj, a specialized dome-shaped grill. (Assil's sajs were made specially for her in a remote mountain village in Lebanon.)

The man'oushe, which are the size of a small personal pizza, are a quintessential street food in the Levant, according to Assil. "It's breakfast, it's lunch, it's a late-night snack after the bar." She knew it would take off in Oakland. At Reem's the man'oushe are available with sundry toppings like a hefty swipe of herby za'atar, or salty akkawi cheese, or a thin layer of ground beef with a dollop of yogurt. They are also highly customizable with additional toppings like avocado, hot sauce, and runny eggs. Like Starbucks, customers can make their man'oushe as simple or complex as they want. And like a coffee shop, Assil's staff remembers how regulars like their man'oushe.

Reem's also serves at the production kitchen for Dyafa, meaning the kitchen is busy. On any given day Assil estimates her and her team make 600-800 pieces of dough, meaning they easily serve thousands of man'oushe a week, keeping the ovens busy and space cozy. "Our hashtag is 'feel the warmth,' so warmth literally of the hot oven and the fresh baked bread, but also the warmth of people," says Assil.
Unsurprisingly, Assil is someone who puts her money where her mouth is. Her activism means that Assil's hiring practices are drastically different than her peers'. She works with several organizations, including the Restaurant Opportunities Center United, to expand her hiring pipelines and open up opportunities for training people who would not traditionally be part of the hiring pool, instead of just grabbing any available warm bodies. Assil's staff includes people who have been formerly incarcerated and are trying to reintegrate in society, as well as people from communities of color and other low-income communities.

Her hiring practice is intense, to put it mildly. At both Reem's and Dyafa, Assil asks herself a series of questions: "Is there a long-term trajectory for them? Do they have potential? They may not necessarily have all the experience, but do they have the emotional IQ? Is this someone who's going to be accountable and loyal?" Once someone is hired, they go through not one, but three different training processes. But make it through and it pays off. In an industry where pay is notoriously low and workers have been fighting to get $15 hourly wages, Assil says that employees at Reem's are able to pull in $20-$25 per hour -- a high rate for a casual restaurant. At Dyafa, thanks to tips, that figure could be higher.

Assil and Patterson, who owns the Alta restaurant group, are working toward giving full-time employees a healthcare package as well, another rarity for the industry. Employees are given a free meal during their shifts and 50% off of their meals at any of the sister restaurants in the Alta group, which includes San Francisco restaurants like Besharam and Kaya. Assil says her staff are also given $50 each month to put towards self-care like a massage to help ease up the pressures of a physically demanding job. And staff at Dyafa are also given a transportation stipend.
|
Cole Saladino / Thrillist
|
Cole Saladino / Thrillist
he restaurant industry is facing an enormous staffing problem as it continues to grow at a rapid clip. "We were scrounging for people who are like, 'I can get a job anywhere, and I could just call out and another restaurant will take me right away,'" says Assil. She believes the gig economy has lead to a lot of people who work in the industry being entitled. But she saw a possible solution: "And I was looking at it and was like, 'Well there's all this untapped labor force of unemployed people, because of barriers, whether it's language, or that they were formerly incarcerated. What if we partner with agencies to invest in them more?'"
This investment in a labor force requires larger margins. Assil says 40% of her costs go toward employment, which is 10-15% higher than the industry standard. "Nobody can survive on low margins," says Assil. "Even a $15-per-hour base is not enough for people." Assil has proven that it is not impossible. She is able to pay her employees well and Reem's started to become profitable about six months into the business.
Assil's dreams for the future include building an entire "job-generating" ecosystem. She not only hopes to open more Reem's locations, and a wholesale line, but would one day like to start a za'atar farm. "It's on the one thing that's on all of my breads at the bakery, and the one thing we don't buy locally," says Assil, with an excitement building up in her voice. "I realized that there are all of these refugees coming from these rural backgrounds, and they're being sloughed into these fast-food jobs in urban settings. We are not utilizing their skills."
But for now, she is content in Oakland, running two restaurants,
remaining outspoken
, and prepping more man'oushe dough than you can possibly imagine. Assil came to the Bay Area to heal herself but she has done more than that. "I see Reem's as an anchor for building a resilient community for the long run."
Sign up here for our daily Thrillist email and subscribe here for our YouTube channel to get your fix of the best in food/drink/fun.