Los Angeles, California
Bavel
Life-changing carbs by way of the Middle East
avel is not a bakery, but that doesn't stop it from turning out some of the best bread in the country. At the sophomore restaurant from Ori Menashe and Genevieve Gergis -- the couple behind hit LA restaurant Bestia -- the carbs are life changing. The pita, made by whipping cold olive oil into the dough, is pillowy and retains a cakey, almost melt-in-your-mouth softness when most versions start to become chewy. The nutty buckwheat loaf arrives to the table sliced thick and toasted and is paired with a semicircle of smooth and fatty foie gras halva. And then there is the malawach, a buttery flatbread made from several thin layers of dough, which helps mop up the runny aged egg and spicy strawberry zhoug it's plated with.

Even the meaty lamb neck shawarma shows up resting on a bed of laffa -- a long oblong flatbread that is great at soaking up juices. Menashe says that Middle Eastern food "revolves around bread," so it only made sense for the couple of build a menu that centers around it. "You need to have good bones before you start to build [a good restaurant] so the bread is our bones at Bavel," he adds.
The aforementioned shawarma -- which appears with the bone in -- is as impressive visually as it is texturally. The meat is salted and rubbed with a spice mixture and onion purée. The lamb is slow roasted in the oven for a proper 12-16 hours, which allows the protein to break down and the fat to render. The result? Absurdly tender meat that you will tear through in 1/100th of the time it took to cook it.

In many ways, we are in the middle of a Middle Eastern food renaissance in the United States, with restaurants around the country churning out incredible versions of some of the region's most celebrated dishes. (Has there ever been so much stellar hummus available at once?) It's stiff competition, but Bavel manages to fly above the rest, not by reinventing the classics, but just doing them better -- more flavor, more time, more thought, and most importantly, more bread.
Philadelphia, Pennsylvania
Cadence
A BYOB tasting menu that won't drain your wallet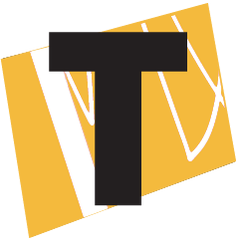 he tasting menu is one of the biggest dividing lines in the culinary world. Often exorbitantly priced and overly fussy, it limits who is allowed to experience the food and who is not. But Cadence, located on a busy street of Philadelphia's South Kensington neighborhood, defies the rules of most fine-dining restaurants. Tasting menus frequency cost hundreds of dollars, but here, the four-course tasting menu is just $65. And while many restaurants make their money on alcohol markups, Cadence remains BYOB.

The team initially made the decision because the cost of a liquor license was too steep for the nascent restaurant to purchase without significant investment. So the team decided to get creative, according to chef Jon Nodler, one of the co-owners of Cadence, offering a handful of curated non-alcoholic drinks like a local hopped kombucha and a Concord grape vinegar soda.
Typically, tasting menu portions are tiny, one to three bites at best, but each plate at Cadence is generous. The cooking is highly seasonal, meaning the menu rotates and is complex, yet thoughtful. I often think of a dish of soft-shell crab dredged in spices, fried, and served with chili oil and a fermented green bean ragu. Or the whole maitake they served this past July, smoked in a coal-and-wood-fired oven and served on top a fresh and summery sweet corn and sofrito succotash.

Nodler, and his partners, chefs Samantha Kincaid and Michael Fry -- all alumni of Philadelphia's beloved Fork -- have managed to open a restaurant that dodges the suffocating constraints of other fine-dining restaurants, while allowing them to still cook at a high level. The space is modern and clean with pale walls and accents from a rotating slate of local artists; the service is relaxed but attentive, and the food could easily be from a place charging three times as much -- but it's not, and Philadelphia is better for it.
Portland, Oregon
Canard
Duck, duck, steam burger
abriel Rucker was reluctant to open a third restaurant. For the past decade or so he's been at the helm of Le Pigeon, one of Portland's most lauded restaurants, and is a co-owner of Little Bird downtown. Between the two restaurants and his family, he didn't exactly have much time to open a new spot. But when the space right next door to Le Pigeon became available, it was too good of an opportunity to pass up, and thankfully he didn't.

Canard, which means "duck" in French and sticks to Rucker's bird-as-restaurant-names theme, is Rucker's more casual concept that serves food for 16 hours a day. "If you're awake and want to eat, we are probably open," says Rucker. Service is laid back and the menu feels like it has been pulled out of the brain of a stoner who aced culinary school. Everything here is, quite simply, fun.

Take the Duck Stack, which I saw on nearly every table. It features the namesake bird in three ways. Two crispy-edged buttermilk pancakes -- reminiscent of my favorite versions found at Cracker Barrel -- are topped with meaty duck gravy, a fried duck egg with a high-octane yellow yolk, and a slab of seared foie gras (duck liver) for good measure.
Though it does not get as much attention, Rucker also makes a stellar crispy fried chicken amped up by a surprising ingredient -- truffles. Chefs tend to shy away from truffle-flavored things in favor of freshly shaved truffles but Rucker serves his truffle-battered chicken with a side of truffle-infused, house-made ranch and a coating of truffle honey. "Shaved truffles just didn't offer enough flavor," says Rucker.

But the real star of the menu is a $6 steam burger that draws inspiration from White Castle's beloved sliders. Rucker swaps the standard bun for a squishy sweet Hawaiian roll by a local bakery and blends French onion soup mix (straight from a packet!) into the beef. You'll want to eat 20 of them -- and you can for about the same price as a meal at Le Pigeon.
Washington, DC
Fancy Radish
Next-level vegan dining reaches the capital
ost people head to Washington, DC, for a handful of things -- questionable football mascots, monuments, bi-partisanship (or a lack thereof) -- but not for some of the most exciting vegan food in the country. Though that is set to change thanks to Fancy Radish, the newest restaurant from Philadelphia plant-based empire builders Richard Landau and Kate Jacoby. Located under an upscale apartment complex, the restaurant is a more laid-back counterpart to their famed restaurant Vedge.

The restaurant doesn't hit you over the head with vegan rhetoric, but is instead a celebration of vegetables and all that they can do. "We are just having fun with vegetables," says Landau. A couple of fan favorites from Vedge also make an appearance on the menu, like the impossibly melty rutabaga fondue, which comes with wonderfully chewy pretzel baguettes, and tangy pickled vegetables for dipping. But the majority is a whole new and exciting slate.

One the more clever dishes on the menu is a fazzoletti -- or handkerchief pasta -- made simply from mushrooms that arrive swimming in an flavor-packed savory broth. Landau and his team sear trumpet mushrooms on a plancha before shaving them into ultra-thin and wide ribbons that are covered with a special vegetable stock and reduced down before being finished with a pat of rich (vegan) basil butter. It's one of those dishes that is secretly healthy but feels indulgent at the same time.
The cooking at Fancy Radish is nuanced and only makes nods to meat dishes without trying to imitate them. A "carbonara" on the menu is made with a pile of ramen noodles tossed in a creamy tofu & almond sauce that features smoked carrots in place of the standard guanciale. And the stellar BLT sandwich arrives at the table open-faced, with thick heirloom tomatoes, piles of frisée, and "bacon" made from roasted and smoked shiitakes.
The dessert menu is equally finessed. Jacoby is a particularly skilled pastry chef who is able to create stunning textures and flavors without the usual toolkit of her peers -- eggs, milk, butter, or gelatin. There's an assortment of cakes and tarts and homemade ice creams, but the real standout is the "S'mores," which centers around a decadent chocolate cake that sits somewhere between fudge and a brownie, per Jacoby. The cake has a chocolate cookie crust that is cut with chicory powder and is plated with a generous swipe of marshmallow -- made with a soy protein instead of gelatin -- that is torched to order. On the side is a scoop of graham cracker ice cream spiked with
Speculoos
cookies, in case it didn't feel campfire enough.
Minneapolis, Minnesota
Hai Hai
Eat through Southeast Asia in the Upper Midwest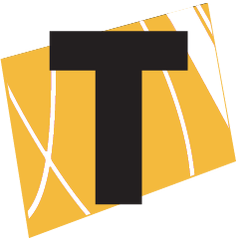 he quickest way to experience the best that Southeast Asia has to offer is to buy a plane ticket to the Twin Cities and head straight to Hai Hai. There, chefs Christina Nguyen and Birk Grudem have transformed a dilapidated strip club into a high-energy experience for both the eyes and the tongue. Bright turquoise walls offset by lush plants and floral tablecloths set the stage for dishes that are equally as electric.

I still dream of the stacks of water fern cakes, or bánh bèo, a satisfyingly chewy Vietnamese dish made from steaming rice and tapioca flour in small bowls. They arrived topped with a mountainous flourish of mung beans and fried shallots for crunch and nuoc cham for an acidic punch. Nguyen says customers often refer to it as an "open-faced dumpling." Like regular dumplings, they are equally as addictive. So is the bánh xèo, which has an impossibly crispy texture. ("Nothing is sadder to me than a soggy bánh xèo," says Nguyen.) She pours a batter of rice flour, turmeric, and coconut milk into a sizzling-hot pan, stuffing the crepe-like dish with sautéed bean sprouts, scallions, and pork belly. It's impossible to not finish it, no matter how full you are.
And though the decor is inspired by the couple's travels to Hoi An, and Nguyen is the child of Vietnamese immigrants, Hai Hai is not a Vietnamese restaurant. "It's half Vietnamese and half from other Southeast Asian countries... I feel like calling it that sets up a certain expectation that gets crushed when people realize there's no pho on the menu," she says.

Nguyen more than makes up for it with other dishes from the region like a fiery ground pork dip (prahok ktiss) by the way of Cambodia and a Balinese chicken thigh that arrives on a bed of kale and rice blanketed in a flavor-packed coconut sauce. It's all best washed down with one of Hai Hai's potent cocktails -- the best of which arrive to the table icy and frozen. Booze-packed milkshakes are terrible, but boozy slushies are one of the greatest joys of adulthood and Hai Hai always has several on offer.
Portland, Oregon
Kargi Gogo
The best of Georgia -- no, not that one
ometimes scarcity breeds the best ideas. Afraid they would never find the food they fell in love with in Georgia while serving in the Peace Corps, couple Sean Fredericks and McKinze Cook decided to bring the gently spiced food of the Caucasus to a small food cart in Portland. Soon after, they moved Kargi Gogo into a brick-and-mortar location on a quiet residential corner of the city. The space -- which was built in the 1920s and features wood-paneled walls -- is decorated to look like the Georgian homes they lived in, with small crystal chandeliers hanging from the ceiling and white lace curtains adorning the windows.

The kitchen serves up a steady stream of hearty, carb-heavy Georgian favorites like the inadvertently-built-for-Instagram acharuli khachapuri, a bread boat filled with a lusciously fatty mix of melted cheese and an over-easy egg, with a perfectly placed pat of butter. But the true joy in the menu arrives in the subtler dishes such as the lobiani, a thick flatbread filled with mashed slow-cooked kidney beans. Traditionally, the beans are cooked with hunks of smoked ham, but Kargi Gogo eschews the pork in favor of liquid smoke, keeping the dish vegan.

In fact, a number of dishes on the menu are vegan or vegetarian-friendly. Fredericks says that isn't exactly intentional, though the added bonus of appealing to the large local vegan culture doesn't hurt. "Georgian food is naturally vegan anyway. Not to say they don't use meat in their cuisine, but fresh vegetables are the star of so many dishes."
This is perhaps best showcased in the khinkali, a bulbous thick-skinned dumpling filled with earthy mushrooms sautéed with garlic, herbs, and melted onions. They arrive three to a plate, and are reminiscent of Chinese soup dumplings. Staff members instruct diners to grab the dumpling by its neck, flip it upside down, and bite into it, sucking out any of the umami-rich juices that might escape in the process.

The entire restaurant is dedicated to championing Georgian food down to the beverage selection, which includes a range playful imported sodas in flavors like tarragon and "strawberry mojito." But the highlight is the selection of Georgian wines, which includes bottles not typically found in Portland, or really, America.
Houston, Texas
Nancy's Hustle
A basement house party deep in the heart of Texas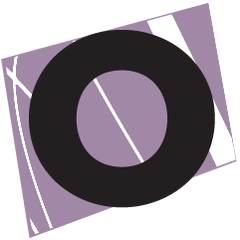 n a shelf above the bar sits a light box sign that reads "You're Special," and while that might be true, the more accurate version would read "This place is special." The restaurant, from chef Jason Vaughan and Sean Jensen, feels like a massively upgraded house party. The space, a long wood-paneled rectangular room, feels like a cozy basement, and instead of couches there are bar seats where strangers raucously laugh and mingle. Mediocre speakers are swapped out for an incredible reel-to-reel sound system that any audiophile would geek over; and shitty punch made from cheap liquor and sticky sodas are replaced by the clever cocktail stylings of bartender Kristine Nguyen. The food is far cry from bowls of Bugles and stale frozen chicken wings.

Customers can still get "wings," but they come from an entirely different animal -- the rabbit. The wings, technically legs, are pan-fried until crispy and are doused in a taste bud-awakening brown butter sauce that is heavy on the lemon and punchy capers. It's tempting to ask the staff to bottle the remaining sauce at the bottom of the plate when the wings are gone, but it's worth ordering a side of the house-made sourdough to soak up whatever your fingers miss.
It's worth chasing the rabbit wings -- which are French leaning -- with the dumplings that are rooted in Turkey. The tiny pyramids are stuffed with intensely savory lamb and are anchored by dollops of labneh, the thick yogurt-cheese, and a tomato vinaigrette that packs a bit of heat. The dumplings feel effortless, in the way that Beyoncé makes two-hour concerts with 17 outfit changes look effortless. As does the Parmesan cheesecake -- a dessert menu's take on a cacio e pepe. Pastry chef Julia Doran drizzles each slice with an earthy black-pepper honey that might convince you the cheesecake belongs in the appetizer section.

The restaurant never quite defines what Nancy's Hustle really is -- when I ask Jensen, he explains that it doesn't really mean anything at all -- but if it is to make anyone who walks through the doors a regular, she has succeeded with flying colors.
Oakland, California
Nyum Bai
Cambodian cooking with a California soul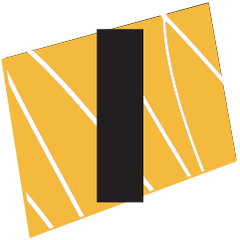 have never considered moving across the country for a restaurant -- especially to a place where rents are sky high and there are no 24-hour dollar slice options -- but I just might to be walking distance from Nyum Bai. There are restaurants you want to eat at once and linger in the experience, and then there are restaurants you feel a primal need to eat at every day. The latter is Nyum Bai.

The Cambodian restaurant from chef Nite Yun, located in Oakland's energetic Fruitvale neighborhood, is affordable and chic. Millennial pink stools line the counter by the front window, while neon lights traverse the opposing wall. The walls also feature rare record covers from Cambodia's "Golden Era" of music, while the bathroom is decked out in custom wallpaper featuring the faces of 1960s Cambodian rock stars and Oakland landmarks.

The space is low key, but the cooking is not. The satisfying banana blossom salad -- loaded with fresh herbs and crunchy vegetables -- arrives to the table piled high and tossed in a sweet, lime-spiked dressing. It's fresh and punchy and, quite frankly, makes eating mountains of vegetables fun.
Then there are the noodles like the kuy teav cha -- a dish that would make the best pad Thai in the world jealous. Chewy rice noodles are stir-fried with tamarind and dark soy sauce and topped with a yolky fried egg. Somehow the glass noodles, stir-fried with peppery lily buds, mushrooms, and tofu skin, are even better. Texturally stunning, it's a dish Yun says is served at celebrations in Cambodia.

But the dish perhaps most emblematic of Yun's cooking is the amok -- a puffy soufflé made of steamed catfish and coconut milk wrapped in a banana leaf. The dish is deceptively simple, but requires hours of care and attention to make. Says Yun, "If you have to try just one Cambodian food, it is amok."
Chicago, Illinois
Passerotto
Korean comfort food with an Italian accent
he food at Passerotto is not born out of a desire to cook "fusion" dishes, but a desire for self-expression. The child of immigrants, chef Jennifer Kim grew up with one foot planted in her Korean heritage, and the other foot in her Midwest upbringing. "The menu reflects my own personal story, my own struggles, my ongoing conversation around how food re-shapes generationally and culturally," says Kim.

The website promises customers "Fun Korean fare," which in this case means deeply personal cooking that flawlessly weaves together Korean cooking with Italian flair. It shines through best in the pasta dishes like the handmade cavatelli that arrives swimming in a smoky nori-flecked butter sauce and the clever ddukbokki lamb ragu, where seared rice cakes (ddukbokki) serve as a surrogate for gnocchi and are slathered with a sauce spiked with gochujang. The combination works so well, I now find myself wishing more Italian restaurants would swap in crispy on the outside, chewy on the inside ddukbokki more frequently.
The dish is a riff on something a homesick Kim cooked up while attending the University of Illinois. Korean food was hard to find at the time but the Italian food nearby offered her the same levels of comfort, so she combined ragu with the rice cakes, eventually finessing the dish into its final form at Passerotto.
The large-format dishes are much easier to share. Labeled "for two" on the menu, the plates definitely feed more, but you won't want to share. The kalbi arrives to the table tender and on the bone, glazed with more gochujang, and surrounded by bowls of rotating
seasonal banchan
, which servers are happy to reload as they empty. The dessert menu is simple at Passerotto -- an almond biscotti with a sweet wine -- but you could just skip it for another bowl of the potato salad banchan, spiked with perfectly bruinoised carrots and a tinge of sweetness.
Charleston, South Carolina
Renzo
Pizza, natural wine, rinse and repeat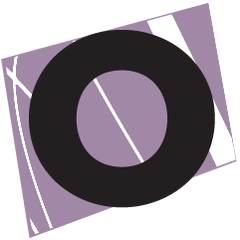 n the surface, there is nothing about Renzo that appears to be revolutionary. The menu is a mix of pizzas, salad-ish things, and a handful of pastas. The wine list is fun and not overly spendy. The dessert menu is populated with just ice cream. And the space is beautiful and restrained. But that is the genius of Renzo -- everything is simple, just upgraded.

Each of the pizzas appear on wood-fired, naturally leavened crusts made from a sourdough starter that give them a subtle but complex tang. The toppings options are exciting without being nonsensical (yes, pineapple makes an appearance). Many of the pies draw inspiration from chef Evan Gaudreau's favorite dishes. Elote, the beloved creamy Mexican corn dish, is transformed into a pie that layers charred kernels with hefty amounts of Parmesan, guajillo chiles, and a squeeze of lime, proving that pizza is one of the best delivery vessels for corn. Then there is the Wrath of Kahan, a pizza inspired by chef Paul Kahan of Avec and many other Chicago institutions. Gaudreau transforms Kahan's celebrated chorizo-stuffed dates with a piquillo pepper sauce into a pie that is fatty but but spicy and cut with just the right amount of sweetness courtesy of the dates.
The pizzas are rounded out with perfectly crunchy salads with slightly elevated ingredients -- the Caesar is made with little gem lettuce and kohlrabi -- and simple pastas like a comforting agnolotti filled with creamy castelrosso cheese and tossed in an ethereal honey-based sauce.

Owners Nayda Freire and her husband Erik Hutson -- who live in the apartment above the restaurant -- also crafted a natural wine-only list from around the globe to go with Gaudreau's cooking, but not because the wines are now trendy. Freire says the decision was made because the philosophies of the natural wine movement -- "transparency and low-intervention" -- lined up with their philosophy on food.

The interior -- modeled after restaurants in Vienna and NYC -- has the same "low-intervention" vibe. The 120-year-old storefront feels modern but clean: Large, gold-rimmed, white-marble tables fill up the space, anchored by navy walls and large windows at the front that flood the restaurant with crisp sunlight, reminding everyone that a restaurant doesn't have to be splashy to be spectacular.
Detroit, Michigan
SheWolf
A Motor City celebration of all things Roman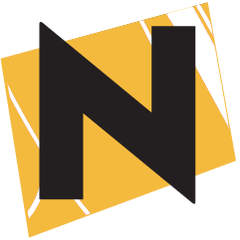 ewton's third law states that for every action, there is an equal and opposite reaction. Apply this to dining in America today and it means for every person who decides to go keto and gluten-free, a stellar plate of pasta appears. Many of these live in the kitchen of SheWolf, chef Anthony Lombardo's Detroit restaurant dedicated to all things Roman.

Though he serves several courses of protein and raw dishes, at the center of the menu is a pasta family tree highlighting just how intertwined cacio e pepe, la gricia, carbonara, and amatriciana are. The differences are subtle -- the addition of an egg or a tomato here, the use of rigatoni there -- but it's worth ordering all four. The cacio e pepe is simple, peppery (it is made with four different kinds), and it twirls perfectly around the tines of a fork. The la gricia is toothsome and savory, with each squat tube of pasta serving as a delivery vessel for guanciale and Parmesan. Add tomatoes and onions to the mix and you get SheWolf's comforting amatriciana, or whisk in an egg instead and the result is the luxuriously rich carbonara.
The restaurant serves six other pastas, including a striking conchiglie. Jet black squid-ink pasta shells are stuffed with a tender octopus bolognese, draped with a wine-spiked béchamel, and topped with a flourish of crispy lemon and pine nut gremolata. It's an elegant take on the classic Italian-American dish, swapping a heavy meat ragu for a more agile one made from octopus.

Every pasta, from orecchiette to tonnarelli, gets made in the dedicated pasta room -- a glass-walled space that gently juts out into the dining area and houses a photo of actor Stanley Tucci. The restaurant makes nearly 35 kilos (77 pounds) of fresh noodles a day, all from grains the restaurant mills in house. Lombardo says he sources the heritage grains he uses, like spelt, from Michigan, with the durum wheat, crucial to most of the pastas, arriving from Arizona. Nothing goes to waste at SheWolf, meaning the leftover bran from each day's milling is massaged into the crisp and airy focaccia and used in the water to cook the pasta, maximizing the flavor of each dish. The kitchen is clearly paying attention at SheWolf, and the deliciousness is found in the details.
Brooklyn, New York
Sofreh
Formidable Persian cooking from a first-time restaurateur
asim Alikhani is the elegant Persian auntie that you wish you had in your life, and Sofreh, is a direct reflection of her. Alikhani, a formidable home cook who would cater feasts for friends and neighbors, decided to open her very first restaurant at the age of 59 with her husband Theodore Petroulas. At Sofreh, she cooks beloved Persian dishes, brimming with herbs, for anyone who walks through the doors of her Prospect Heights restaurant.

The space is a calm retreat from the bustling intersection that lies near it. The ceilings are high and the space features several textured white surfaces. Though every seat is usually occupied, the restaurant manages to remain comfortably quiet. "Most restaurants are too loud," says Alikhani. "Eating out is an occasion and I wanted something relaxing." There are subtle touches throughout the space that point to Alikhani's upbringing in Isfahan, Iran. Servers don blue block-printed aprons made in her hometown, the arches above the bar are inspired by her grandmother's house, and the bathroom is plastered in posters of Iranian films from the 1970s.

The space might feel minimal but the flavors in Alikhani's cooking are not. Comforting kofteh made from beef, rice, and tarragon arrive floating in a fragrant tomato saffron broth; smoky eggplant makes an appearance with drippy poached eggs; and a thick yogurt dip, loaded with dried shallots, monochromatic like the space, delivers a tang and a pucker few dishes can. All of it is best wiped up with hunks of the house-made bread, chewy and studded with black sesame seeds.
Alikhani is particularly excited to serve customers her ash-e reshteh, a herbaceous and sour bean-and-noodle dish that sits somewhere between a soup and a stew. Sofreh's version arrives to the table topped with whey, garlic chips, and a flourish of extra-crispy onions. The spread of textures is satisfying from the al-dente beans to the slippery noodles to the crunch from the fried onions.

Save the most room for the rice. Alikhani's kitchen whips up fluffy, lustrous piles of golden saffron rice and another version dotted with flecks of dill and cilantro. Each grain is perfectly cooked and separated. And then there is the tahdig, the pan-fried layer of rice at the bottom of a pot. The version at Sofreh, made with just oil, rice, and patience, is so buttery and luxurious, it's no wonder Alikhani limits tables to just a few pieces, or it's all anyone might eat for dinner.
Washington, DC
Spoken English
A standing-room-only spot serving epic snacks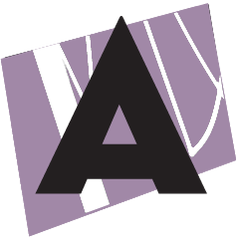 s someone who eats out regularly for my job, I judge a restaurant first on its food and second on its seating. Uncomfortable seats -- too stiff, too small, too tight -- can ruin a good meal. Bar seats without footrests are, frankly, unforgivable. So when I learned that Spoken English had no seats, as in zero, and was standing room only, I found myself tempted to cancel my reservation.

The restaurant, tucked away inside the brand new Line Hotel in DC, is one of three new restaurants inside the hip property. It is the smallest, but it is also the best. The brainchild of beloved DC chef Erik Bruner-Yang is a nod to the Japanese bar concept of tachinomiya. A defining feature of that? No chairs, to encourage mingling with nearby diners. It might be daunting at first, but a couple bites into the meal and you'll forget about your feet, diverting your attention to your tongue and stomach.

Chef de cuisine Matt Crowley isn't afraid to use what many would consider to be challenging ingredients. Durian -- the contentious fruit prized by some for its taste and hated by most for its fragrance -- is fermented for two weeks and worked into a funky and bright yellow curry. The fermentation of the fruit helps to mellow the pungency, explains Bruner-Yang, and it arrives with a mound of spaghetti squash, a nimble substitute for noodles, and sliced chili peppers for heat. There is also a tender blood cake, made with well, coagulated blood, as well as dried fried rice for texture, and a pile of herbs for freshness.
Some might find the whole duck -- which is brined in hot vinegar and roasted in an oak fire -- to be the star of the show. At $98, it feeds at least six and is accompanied by duck-fat flour tortillas and a spread of condiments like hoisin, hot sauce, and scallions. The dish is impressive, but they are mistaken. The real superstar bite is the dumpling. The single dumpling -- rotund and bursting with seasoned rice -- cleverly uses chicken skin, stretched and knotted at the top, as the wrapper. Most things at Spoken English are meant to be shared -- I would not share this.
Desserts, crafted by pastry chef Pichet Ong, are simple and textural. While they are good, it's worth heading to Bruner-Yang's sister restaurant in the Line, Brothers and Sisters, for a slice of Ong's cakes instead. They are stunning -- and come with a chair.
Sign up here for our daily Thrillist email and subscribe here for our YouTube channel to get your fix of the best in food/drink/fun.
We hope you're as excited to shout this from the rooftops as we are! Because Thrillist is protected by our licensing partner, EnVeritas Group, you can head over to their site for authorization on all promotional materials including logos, plaques, etc.