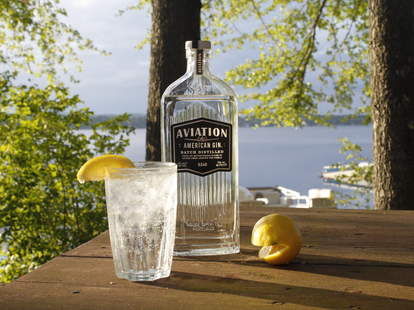 Aviation
Year founded:
2006
Location:
Portland, Oregon
Owner:
House Spirits Distillery
Widely available?
Yes
Aviation represents a new style of American gin, one that shifts away from the classically juniper-heavy style that has characterized most gin offerings for the last 250 years. The brand instead features botanicals native to the Pacific Northwest like lavender, cardamom and sarsaparilla. A collaboration between Portland bartender Ryan Magarianand and distiller Christian Krogstad, Aviation is distilled with a pot still instead of the more modern column still.
Trivia: In keeping with the distillery's interest in making a bartender's gin, the brand name is taken from the Aviation cocktail, invented by New York barman Hugo Ensslin in 1916.
Brand products