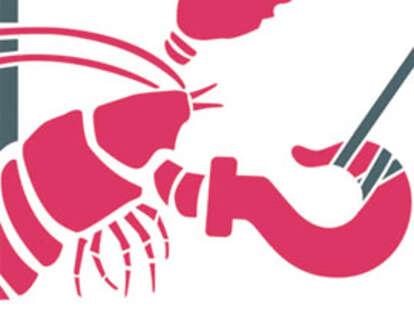 To get the best stuff, the golden rule is "go to the source" -- but when the source is all the way up in Maine, isn't the rule really "send someone else to the source"? Live by that maxim, with Red Hook Lobster Pound.
A just-opened, "scrappy" Red Hook storefront that handpicks choice Maine catch every weekend and hauls it back for your boiling pleasure, Pound's run by a hubby & his ME-raised wife, both of whom remembered the Maine, and found it potentially profitable. Simply email or call in your order, and on Thursday they'll suss the best catch and prices with their hook-handed trawler contacts; come Friday, they'll drive up to Portland to get the booty in a custom-insulated Chevy Avalanche -- half SUV, half truck, half dinner. Upon return, Pound drops its haul in two custom-made, 700lb-capacity open water aerated tanks, where the lobsters chillax until you personally pick them out; selection's first come, first serve, so get there early for a lobster so magnificent it'll burst free of its bands and snip off your thumb.
As Pound's just starting out, they're cash only for now (estimated price: $11/lb); if you're a nancy, Pound'll cook the lobsters for you, and soon they plan to organize neighborhood boils -- letting you eat at the grub's source, unless your golden rule's "um, where's Red Hook?".