A new shop for your naughty bits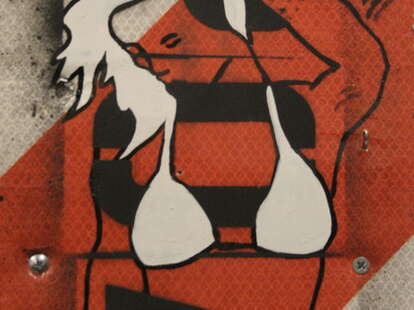 Sex shops may seem like a great way to spice up a relationship, but bring along your girlfriend and run the risk of her being totally freaked out, or, worse yet, not being totally freaked out. For a more refined dirty experience, check out SHAG.
From a pair of Brooklyn gals with backgrounds in sculpture and...financial management consulting, SHAG's boutique storefront evokes a burlesque boudoir thanks to Victorian-style walls and feather headdressed mannequins, a vibe that complements offerings of locally made "sexy objet d'art for the home and body", finally putting the "ass" in class. Eschewing novelty chaff, the array of artisanal (!) pleasure runs from organic massage oils with flavors like hibiscus honey and lavender grenadine, to upscale auxiliary phalluses including wood and steel jobs from the 'burg, and glass pieces from upstate; for those seeking the truly homemade steez, one of the owners will use her extensive casting experience to make an exact, vibrating replica of your wang that they suggest makes a great gift for others, assuming god gave a great one to you. On the decor side, gallery art includes reclaimed road signs painted w/ bikini-clad models, S&M-ish photographs of horse bridles, and paintings by Hiroki Otsuka that're heavily influenced by his day job as a hentai illustrator; for the Domino's guy, there's a serving of brass doorknobs featuring actual cast renderings of ladies' bits, plus future plans to offer...wait for it...C*ck Knockers.
They're also sporting a handful of non-naughty goods, including wallets made from upcycled suit and tie fabrics, hand-detailed boxers, and even some stylish hats made by one of the co-founder's boyfriend, which will either spice you up, or make you look like a total dildo.