You don't have to spend a mint to get some of the fastest and most beautiful cars ever produced. If you're willing to put the effort into finding the right car, $50,000 can go pretty far -- and just how far might surprise you. These 10? As Ferris Bueller so aptly states, "If you have the means, I highly recommend picking one up."
Price: $48k+
The Pantera is the only kind of Italian-American muscle you'd ever want to meet on an empty stretch of desert highway. With a body designed at the reknown Carrozzeria Ghia in Turin, Italy, and a V8 sourced directly from Ford, it's equal parts Lamborghini and Shelby. Made throughout the 1970s and '80s, the best of the best will fetch six figures, but you can still get a nice one to cruise around in for under $50,000.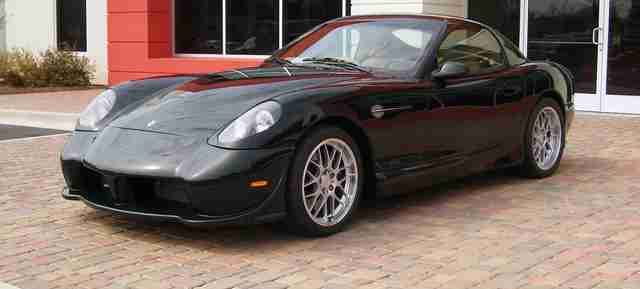 Price: $40k+
Take a few key components from a Mustang -- like the engine and steering rack -- and hand-build an aluminum sportscar around it, and you end up with the Esperante. In that regard, it's not all that different from the Pantera, but the Esperante is a car uniquely its own. Its divisive love-it or hate-it looks are unlike anything else out there, and it has quite the racing heritage behind it. Some of the earlier versions are now dipping into the $40,000s.
Price: $20k+
That the Viper is readily available in the sub-$50,000 range is a testament to the enduring success of the car. While the original intent was to play on the Shelby Cobra's heritage -- with old man Shelby's blessing, even -- after several generations the Viper owns its legacy outright. If you ever wanted to know what a 1960s muscle car would be like disguised as a 1990s supercar, driving a Viper's a great way to find out.
Price: $30k+
If you're looking for Ferrari-besting performance in a car that you can still take to work in the morning, the 911 Turbo has long been your ally. For less than $50 grand, the 2001-2004 models are really your only option. That's because this generation of 911, known to the cognoscenti as the 996, is a bit of an odd duck in terms of pricing. The prices of newer 997 Turbos haven't fallen enough yet, while the older 930 has already attained legendary status, due to both its reputation as a widowmaker, and the affinity of nostalgic Porsche enthusiasts for air cooled engines (which went extinct when the 996 came to pass).
Price: $35k+
The F355 sat at the crux of an interesting time of change for Ferrari, and its importance in the global scope of the automobile is often underestimated. When it debuted, the engine was state of the art and it paid homage to the time-honored tradition of Italian cars with beautiful gated shifters. A few years into production, Ferrari introduced F1-derived paddle shifters; while the F355 wasn't the first car to get rid of a clutch in favor of a faster option, it was the shot heard around the world, signaling the ever-advancing downfall of the manual transmission. 
Price: $49k+
A bunch of enthusiasts are probably wondering right now how a Fisker made a list of supercars. The answer is simple: it has the wild, edgy, and somehow still-elegant look that all supercars should have, and it's full of high tech ideas like solar panels that don't necessarily make a huge difference. It even has pedigree, in that its namesake, Henrik Fisker, spent decades working for the likes of BMW and Aston Martin prior to developing the Karma.
Price: $42k+
Look, I could go on about why the 308 GTB is a terribly important car in Ferrari's history, but the simple fact is that today it's known even by automotive illiterates as Magnum PI's Ferrari. Bountiful might be the wrong word to use, but it's true that a good 308 isn't terribly hard to find.
Price: $15k+
Some of the greatest and most influential sports cars came to life at this small English-based outfit, but truthfully, only one Lotus is a true supercar. In its heyday, the mid-engined, Italian-designed Esprit was worthy of supplanting Aston Martins for James Bond and cruising for, er, a Julia Roberts of the night. Today it's a relatively affordable and instantly recognizable icon, and while some variants still command princely sums, plenty can be found for those on a budget.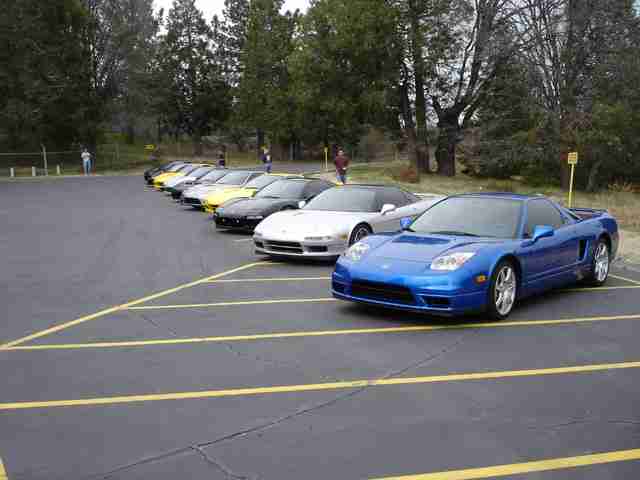 Price: $32k+
The stories surrounding the NSX's development are now the stuff of urban legend, with guys like Ayrton Senna and Bobby Rahal giving their feedback straight to the engineers, who drew a big red circle around Ferrari when targeting performance. Flash forward nearly a quarter of a century and the NSX is still available for under $50,000... for now. With the long-overdue followup on its way -- and a price tag well into the six figures-- the prices on the originals are going nowhere but up.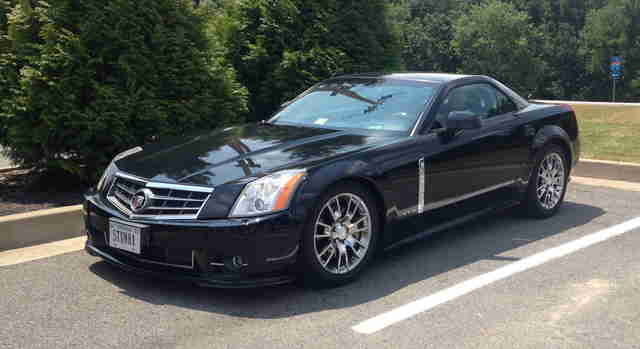 Price: $35k+
There is a theory that the Corvette is a supercar by right -- that its high performance warrants its inclusion in that exclusive category, but that its lack of refinement and rarity is what holds it back in the eyes of the public. If that theory is true, then the Cadillac XLR-V should count. Under the skin, it's all Corvette, and even today, 450 hp is nothing to laugh at. The rest of the car is all Cadillac, and is sitting on a plate for anyone ready to eat a mid-$40k slice of cake.
*NOTE: These are all available for under $50,000, but the cost of maintenance varies greatly, so making sure you buy the most well-sorted example within your budget is paramount.
Want more of the world's best Cars delivered straight to your inbox? Click here to sign up for our daily email.
Aaron Miller is the Cars editor for Thrillist, and can be found on Twitter. He continuously struggles against the urge to fix up an old Esprit or 911.