Fifty years ago, if you had a spare $5,000 burning a hole in your pocket, you could go out and buy yourself a brand-new, absolutely stunning, obvious future classic: a Corvette. Today's $5,000 won't get you quite that far, but you can still buy some pretty badass American cars that, for whatever reason, are underappreciated by the general public.
Here are 10 cars that stand out as possible future classics in their own right (spoiler alert: one of them is actually a Corvette). Each and every one was built with a good dose of character -- something most cars on the road today are sorely lacking -- and they all can be found for under $5k in reasonably good condition. Put in a little extra effort, and you can probably find a great one.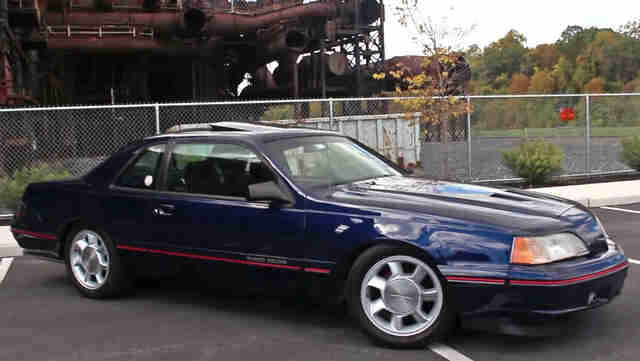 Years: 1984-1988
The Turbo Coupe is one of the most underrated American cars produced, period. As a direct result, it's also dirt cheap. A quick recap: underneath its entry-level luxury sports coupe facade, it's basically a Mustang SVO, which is anything but unappreciated today.
Years: 1984-1996
How can a Corvette be underrated? Well, 1) because it doesn't have the "classic" look of its two immediate predecessors, and 2) it doesn't have the blazing speed of its successors (especially true for the first couple years of production). In a very real way, though, it's the missing link that connects the modern Corvette with its ancestry. Right now, you can find the odd C4 Corvette for under $5k -- but you had better believe that value is on the up and up.
Years: 2004-2008
The Crossfire is one of those cars born out of the short-lived marriage between Chrysler and Mercedes. I'm not gonna say it's the best German-American mash-up since the hot dog -- and yes, it's technically built in Germany by Karmann (as in, Karmann Ghia, etc.) -- but still, it was a 215hp sports car built on a Mercedes SLK platform, and the fact that the Crossfire is starting to appear more and more in the $5,000 range is pretty intriguing.
Years: 1982-1992
Right now, these are still cheap. You can get a V8 Camaro in reasonably good condition for $5,000 or less. But that's not going to last forever; it's just a matter of time before it climbs sky high. Bonus points if you can find one with the then-secret 1LE option.
Years: 1985-1988
Yes, I'm putting a Fiero on here... but only the specific years of 1985 to 1988. It's true that the stereotype of a "Fiero on fire" came from a series of (OK, over 100) unfortunate incendiary events. By the end of the first year of production, GM solved those problems, but the damage to the reputation was done and remains to this day. Which works in your favor, since you can get a pretty decent 1980s American sports car -- which in its day could go toe to toe with MR2s and RX7s -- for cheap.
Year: 2005
If you're a car guy like me, when you think of Saleen, you think of a) Mustangs, and b) the S7 supercar, but over the years there have been others, including even some non-Fords like the Camaro and Challenger. As you can see, there was even a Saleen Focus, both in a handling-oriented S121 version and the NO2 guise, which as the name implies, used nitrous oxide for a quick 75hp boost. Whether or not you're a fan of the Fast and Furious-esque design cues, a trip through a mountain pass should make you a believer.
Years: 2002-2006
When it debuted, the Lincoln LS was a hell of a car for the money. The V8 under the hood is a very close relative of the V8s found in the Jaguar XK8 and Aston Martin Vantage. The chassis, meanwhile, is the same as the Jaguar S-Type, and was later adapted for use with the 2005-2014 Mustang... but the Lincoln had better suspension. That's a lot of pedigree for an innocuous-looking American sedan for $5,000.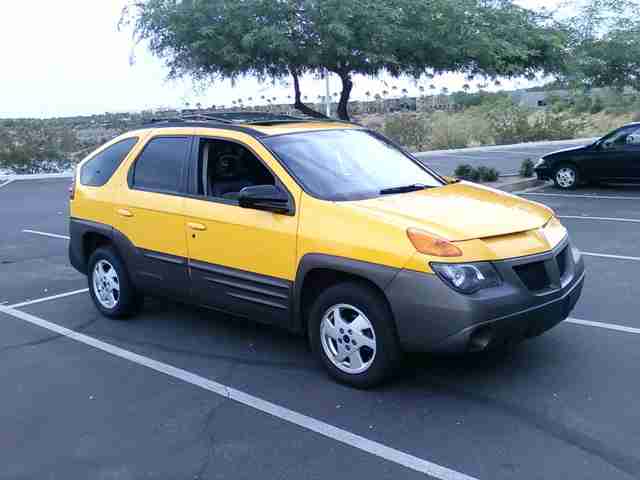 Years: 2001-2005
How on Earth is an Aztek an underrated vehicle, you ask? Isn't it one of the worst vehicles of all time? Why yes it is! The very fact, though, that it's earned the right to live in the annals of history next to the Edsels of the world, lends it an intrinsic value that is only just now beginning to be realized.
Years: 1999-2000
The Escort's run in America had its share of ups and downs, but in 1999, Ford took an Escort ZX2, which was a good little car, and souped it up. The end result was the limited-edition S/R, which featured not only more horsepower, but upgraded brakes and a much stiffer suspension. Barely 2,000 ever saw production, so it's pretty rare. But most owners don't know what they have, so you can pick one up for well below $5,000... if you can find one.
 
*Note: regular ZX2 shown.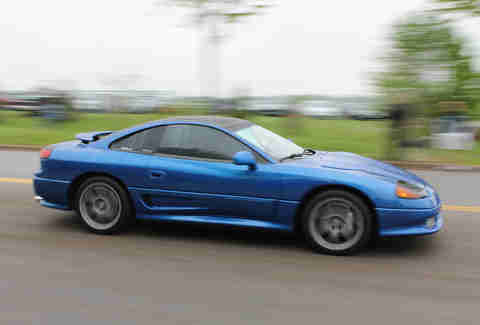 Years: 1991-1996
OK, OK, technically the Dodge Stealth is a rebadged Mitsubishi 3000GT that was built in Japan, and it was a confusing player in the import vs. domestic drag-racing scene 20 years ago. That said, it was sold in America under the Dodge brand, so I'm counting it. Why? Because it was a fairly advanced and decently quick car even in the slower of the two offerings, which is what you'll find under $5,000. Plus, it's hard to find a car that screams early '90s as perfectly as the Stealth/3000GT.
 
Want more of the world's best Cars delivered straight to your inbox? Click here to sign up for our daily email.
Aaron Miller is the Cars editor for Thrillist, and can be found on Twitter. Several of these cars are severely tempting for him right now.