A while back, we took a look at some classic, objectively cool American muscle cars and compared their speeds to a much-less-cool modern minivan... devastatingly, the minivan would beat them all in a hypothetical drag race. Now, it's time to up the proverbial ante. Below, you'll find 12 of the most legendary supercars ever to grace our roads -- and all of them are slower than a Ford Focus RS.
The basis for comparing these cars is in their recorded times to accelerate from 0 to 60mph, simply because that's what bears the most relevance when you're looking at real-world performance. And it just so happens that 0-60mph is one test that the Focus RS is pretty damn good at. Keep in mind that these supercars represent the pinnacle of automotive design, and in their day offered the kind of performance no ordinary driver could ever realistically hope to experience in their lifetime. But as the saying goes, that was then, this is now.
Year: 2016
0-60mph: 4.7 seconds
Engine: 2.3l turbocharged four cylinder
Power: 350hp
What's the deal with the Focus RS? Well, by all outward appearances, it just looks like a normal run-of-the-mill five-door hatchback. But under the skin, it's the epitome of modern performance, with a ruthlessly efficient 2.3-liter engine pumping out 350hp, which then gets transferred to the ground via all four wheels and a set of super-soft tires that guys a generation ago would kill for.
If that sounds like it's not a fair fight, think about the price tag. The Focus RS costs just less than $36,000. On some of the cars you'll see below, that wouldn't even buy one wheel.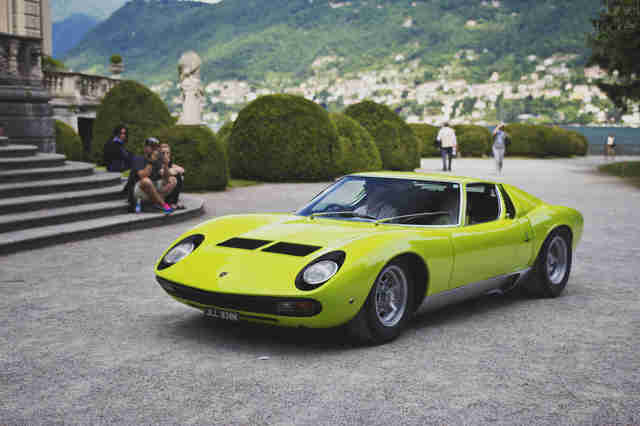 Years: 1966-1973
0-60mph: 5.8 seconds
Engine: 3.9l V12
Power: 350hp
Some say the Miura was the first true supercar, with its V12 screaming just behind the driver's ears. It had a curbside presence second to none, which attracted owners ranging from Frank Sinatra, to Miles Davis, to Rod Stewart.
Years: 1984-1987
0-60mph: 4.8 seconds
Engine: 2.9l twin turbo V8
Power: 400hp
The 288 GTO was one of those cars that existed only to qualify an engine and chassis for a race series. Unfortunately for Ferrari, that series had changed by the time the car was ready. Ferrari ultimately evolved this car into the F40, which... isn't slower than the Focus.
Years: 1967-1969
0-60mph: 5.5 seconds
Engine: 2.0l V8
Power: 230hp
A blind man can sense the Tipo 33's legendary beauty from 5ft away. The few who were fortunate enough to drive one (only 18 were made) noted how the car -- essentially a street-legal version of Alfa's Tipo 33 race car -- really only came alive once you passed 150mph.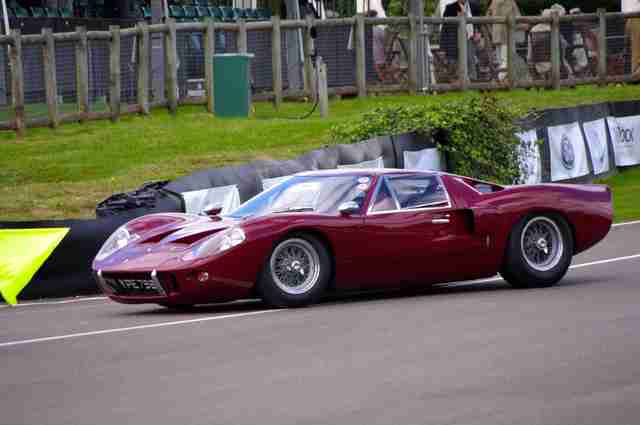 Year: 1967
0-60mph: 5.1 seconds
Engine: 4.7l V8
Power: 335hp
The GT40 Mk III was a super-low-production version of the legendary race car that was detuned for use on public roads. As such, it's obviously slower than its Ferrari-dominating brethren. Still, it can be hard to fathom the car taking a whole five seconds to 60mph, but when Car and Driver got its hands on it nearly 50 years ago, that's what it did.
Years: 1974-1990
0-60mph: 5.4 seconds (LP500 S version)
Engine: 4.8l V12
Power: 370hp
It might be the definitive poster car, but the Countach will always have trouble being as fast as it looks.
Years: 1984-1991
0-60mph: 5.3 seconds
Engine: 4.9l V12
Power: 390hp
The Testarossa is without a doubt the quintessential 1980s Ferrari. It boasts a combination of angular and organic lines, and a luxurious interior in which to enjoy the level of performance you'd expect from a Ferrari. And yet... it's a bit slow by today's standards, isn't it?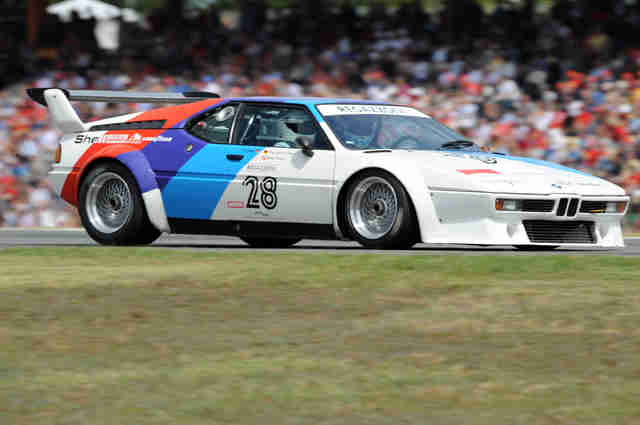 Years: 1978-1981
0-60mph: 6.1 seconds
Engine: 3.5l straight six
Power: 273hp
The M1 was originally meant as a collaboration between BMW and Lamborghini, until Lamborghini had to pull out of the deal. Thus, it became a pure BMW, and the patriarch of the then-new M Division.
Years: 1975-1977
0-60mph: 4.9 seconds
Engine: 3.0l turbocharged flat six
Power: 256hp
With enough power in its day to earn the title of Widowmaker, the original 911 Turbo, known to the cognoscenti as the 930, is the stuff of legend. But even Steve McQueen's last Porsche falls short in this comparison... though not by much.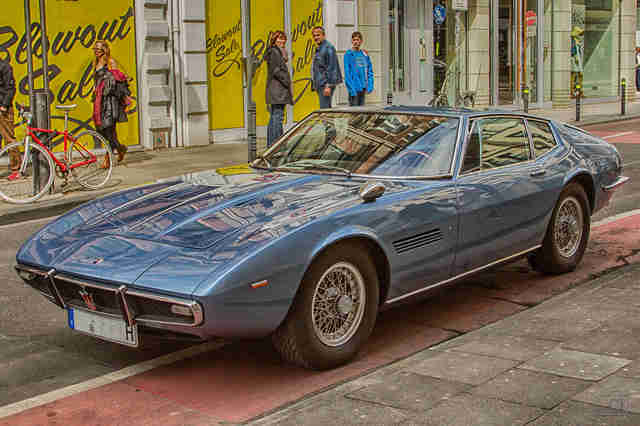 Years: 1967-1973
0-60mph: 6.8 seconds
Engine: 4.7l V8
Power: 306hp
Fun fact: while considered among the all time great Maseratis, it cannot, in fact, do 185mph. Joe Walsh got it wrong.
Years: 1994-1999
0-60mph: 4.9 seconds
Engine: 3.5l V8
Power: 375hp
The F355 was a pretty big leap forward for Ferrari, and its timeline puts it at the epicenter of Ferrari's move away from manual transmissions. It's still a fast car by most standards, and if you're patient, you can grab one for less than $50,000.
Years: 1971-1991
0-60mph: 5.5 seconds
Engine: 5.8l V8
Power: 330hp
Exotic Italian looks and strong American muscle are a hard combination to beat, and in its heyday, not much beat the Pantera.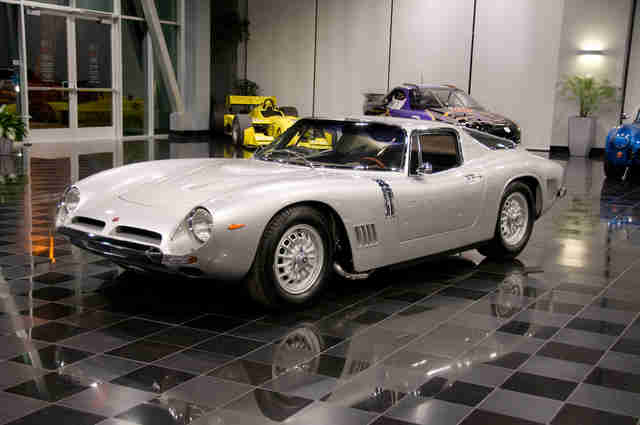 Years: 1965-1968
0-60mph: 6.1 seconds
Engine: 5.4l V8
Power: 385hp
The 5300 GT Strada is the street version of a race car originally built with the intent of beating Ferrari at Le Mans (which it did, twice), after an infamous revolt against Enzo Ferrari in 1961 that saw key staffers form a new company.
Want more of the world's best Cars delivered straight to your inbox? Click here to sign up for our daily email.
Aaron Miller is the Cars editor for Thrillist, and can be found on Twitter. His favorite Ferrari as a child was the 288 GTO. If anyone who owns one would be so kind as to entrust him with the car on a race track, he'd gladly defend its honor against the Focus RS.