How to Get Top Dollar When Selling Your Used Car
If you're trying to sell your car yourself on Craigslist or another private used car market, you should know the one universal truth about the retail world: Most people buy with their eyes.
With nearly two decades in the car buying and selling business, I have seen well-kept showhorses -- even old ones -- fetch all the money in the world. I have also seen plenty of solid workhorses with what could only be described as a great personality that were pretty much unsellable because they wore their wear on their sleeve. More often than not, it's the fault of a lazy seller who thinks that the free market is willing to look past appearances and pay big bucks for a rolling turd. Newsflash: it isn't.
If you choose to invest a little less than a day's time of prep (and a small amount of cold hard currency), your return will easily be in the hundreds and perhaps thousands of dollars. Here's how to turn your 'ol reliable into a hot commodity.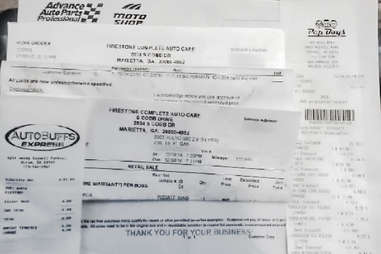 Do: Gather as many maintenance records as possible
I tell people that every record they get is worth an extra $20, and it's mostly true. Nothing gives the buyer a better level of confidence than a stack of records he or she can physically hold that shows a used vehicle has been maintained to perfection.
Don't: Rely solely on your Carfax
Keep in mind, Carfax doesn't have relationships with most auto repair shops or car dealerships. So while Carfax does a fine job of gathering data, it still has plenty of gaps, so you need to know how to use a Carfax report. In many cases, you'll want to call up the places that worked on your car and start collecting that information for the next owner.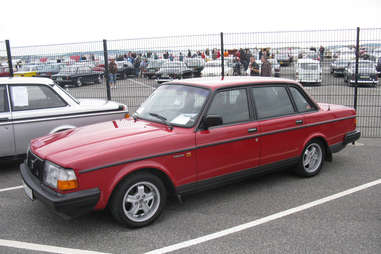 Do: Clean it, inside and out
If your car is worth $5,000 or more, go with a full detail. Used car buyers pay a lot more for a car that looks new. Stains and scratches may help you fondly remember the good times, but for the buyer, they're reminders that what they're buying is as used up as a worn out mop. If you have major dents it's also worth looking up a paintless dent repair company to get an estimate. Paint and minor body repairs are also worth an estimate or two.
Don't: Go overboard
Cap your cleaning costs at no more than 2-3% of what you expect to get for the car. A cheap car can look incredibly nice with a good car wash that includes a wheel cleaning, some stain remover, an interior trim cleaner, and new floor mats if the old ones are worn.
Do: Change the oil and perform basic maintenance
An oil change and topping off your coolant and other fluids is usually all you need to do to a car that's $3,000 or less. Do the regularly scheduled maintenance service if it's $200 or less. You can brag about that and folks will appreciate your willingness to be a vigilant owner.
Don't: Spend too much money on things buyers can't see
I have seen sellers spend over $700 just in maintenance on cars that were worth only $1,500 on a good day. For a car worth $5,000 or more, cap your maintenance expenses at no more than 10% of your selling price and keep in mind that what buyers can easily see will have the greatest impact. For example, if all you're doing is replacing a slew of old belts and hoses on a 10-year-old SUV, you won't break even on your $700 investment.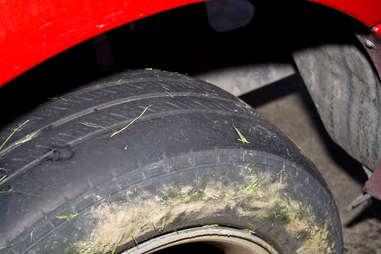 Do: Replace bald tires
You do need to replace bald tires, but there's no need to drop megabucks on a new set. You can find great deals on tires if you shop carefully, and really get a lot of return on your investment. For example, on a late-model Toyota Corolla in clean condition but with bald tires, you can usually get an extra $500 return by replacing the tires. Tires are one of the most obvious things an average car-buyer will inspect, and good clean tires will tell the buyer you've been taking care of the car.
Do: Take tons of pictures for your listing
Give any prospective buyer a walking tour of your car and take at least 24 good photos. Start with a picture of the ¾ front (with the car facing the camera at a 45 or so degree angle -- more or less depending on what looks best) and walk around the car, opening the doors and taking the pictures as if you're giving the "buyer" a tour for the first time. It'll make buyers feel more confident in coming to check out your car in person.
Don't: Ignore the car's flaws
Make sure to take plenty of pictures of the interior even if there are cosmetic issues. It sounds contradictory, but I have sold vehicles for far better prices by showing and even highlighting defects because it establishes an air of honesty.
Do: Be realistic about your asking price
You can't expect a premium price if what you're asking for is just sky high. I find that Edmunds has the best 'Private Party' prices while Kelley Blue Book thinks you can buy a perfectly nice minivan for the same price as a Chinese scooter. As for those cars that are $10,000 or more, Autotrader and Cars.com tend to offer a decent market price.
Do: Write a good, clear ad
When it comes to the internet, a well-written, professional-looking ad attracts far more money than one that looks like it was composed by a manic texter. Remember, you're writing for money.
Your ad should focus on four key attributes: maintenance history, noteworthy features, the reason why you first bought it, and what you have done to keep it a nice daily driver.
Do: Know when to just trade it in
Some used cars have complicated repair issues that make them a bad fit for a quick and easy sale. If your car has a problem that is expensive to fix, or hard to figure out, sometimes it's better to get it over with. Just trade it in and move forward with life.
Don't: Accept your first trade offer
Even if the offer comes with a smile. These days you can competitively shop for your trade-in thanks to online buying platforms such as Vroom, Shift, and givemethevin.com. Between local dealers and online car-buying services, your return should be far better than what was the case just a few years ago.
Do: Accept cash and meet the buyer at your bank
[NOTE: This isn't exactly about maximizing your car's selling price, but if you get scammed, your selling price equates to zero, so it's still crucial advice.]
When using cash, your bank will protect you in two unique ways. First, the bank can verify the money isn't counterfeit. Second, the bank's security team will have a video of the transaction. I have shaken hands with several people who were all too willing to buy my car, until they realized a visit to a bank would be required. Then they "got hungry" real quick and they thankfully left my life forever.
Don't: Accept a personal check. Ever!
A buyer might be understandably leery of walking around with tens of thousands of dollars in cash, and that's OK. If it's a higher dollar amount, you can accept a certified check, but you absolutely must verify it by visiting that bank in person and cashing it immediately. If the certified check is from a non-local bank, call the bank to verify it's good, and then don't relinquish the title until the check clears and your bank confirms that the funds are physically there. There should be no exceptions to this rule.
Want more of the world's best Cars content delivered straight to your inbox? Click here to sign up for our daily email.
Steven Lang is an auto auctioneer, car dealer, former part-owner of an auto auction near Atlanta, Georgia, and Thrillist contributor. Feel free to reach him directly at his Facebook page.