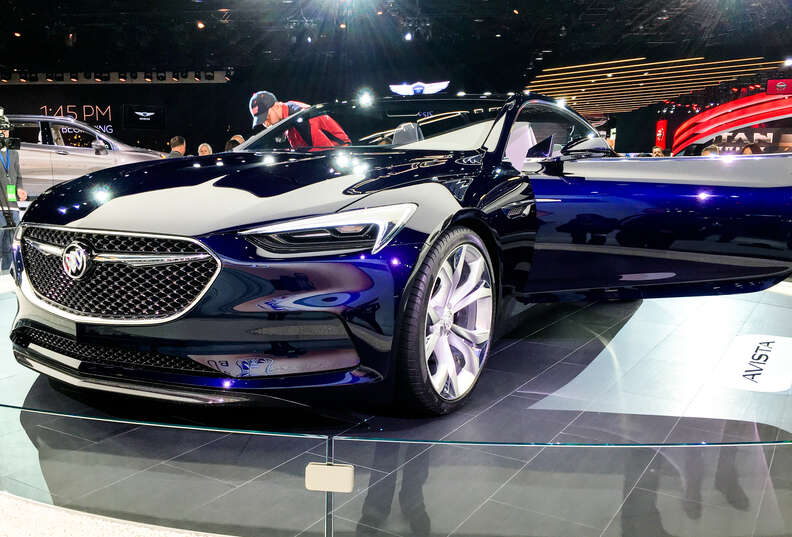 Aaron Miller/Thrillist
Aaron Miller/Thrillist
The Best Cars From the 2016 Detroit Auto Show
Of all the auto shows, the Detroit Auto Show (formally known as the North American International Auto Show, or NAIAS) is the big one. If an American car maker has a big debut, it generally peels off the wrapper in Detroit's COBO hall. It's where brands like Infiniti and Lexus first greeted the public; it's where cars like the Mustang and Corvette traditionally make their first appearances. And this year, yours truly, camera in hand, was there for the presentations. Behold, the best of Detroit 2016.
Buick Avista concept
Hands down the coolest car to debut in Detroit this year. GM took a twin turbo V6 from Cadillac and shoved it into a 2016 Camaro chassis, and draped it in the sexiest body seen on a Buick in over a generation. But there's more to it than that. The car sports carbon brakes like what you'll find on a 2015 Z/28. Is this a preview of a production Buick, set to go toe-to-toe with the M4s and AMGs of the world? Or is this something even more sinister, like a lightweight, track-ready Camaro hiding in Buick clothing?
Frankly, it doesn't matter. It's gorgeous, has great engineering, and the only thing missing is a green light for production. A little heartfelt advice for GM: don't overthink this one. Build it.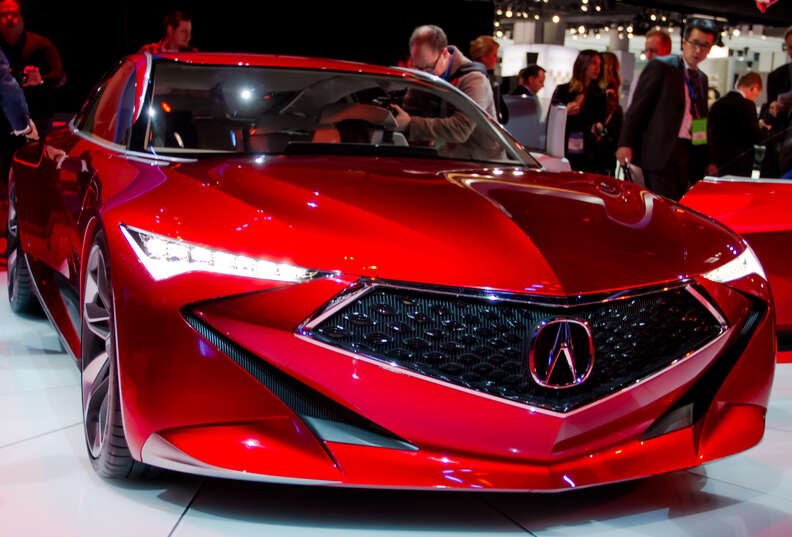 Acura Precision Concept
Acura hasn't exactly been at the cutting edge of aggressive sport sedan designs of late. But that dry spell is officially over. While there's roughly 0.0% chance of the Precision seeing production, it represents Acura's very clear warning shot across the bows of its chief rivals at Lexus and Infiniti.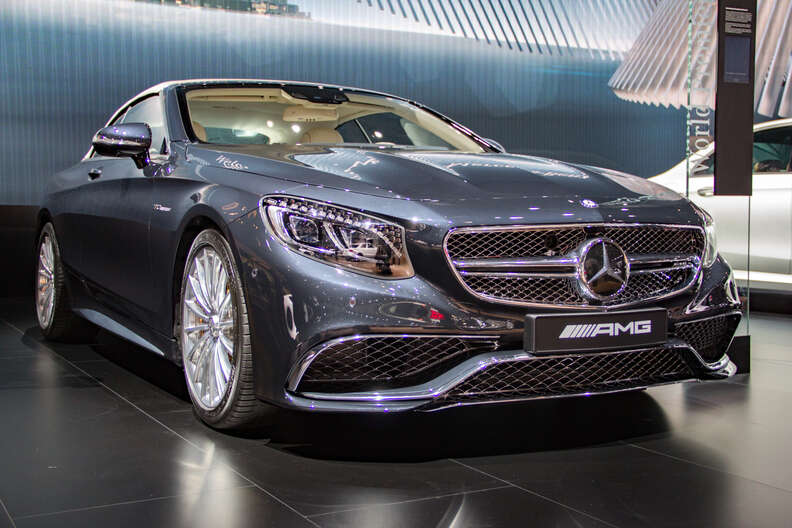 Mercedes-Benz S65 AMG Cabriolet
Some cars never change, no matter how drastically their physical form evolves. Mercedes' top-of-the-line V12 convertible is one of those cars. In its latest iteration, that physical form includes 630hp and can exert enough accelerative force on your neck to send you to the chiropractor. Or just flip on the heated massaging seats instead.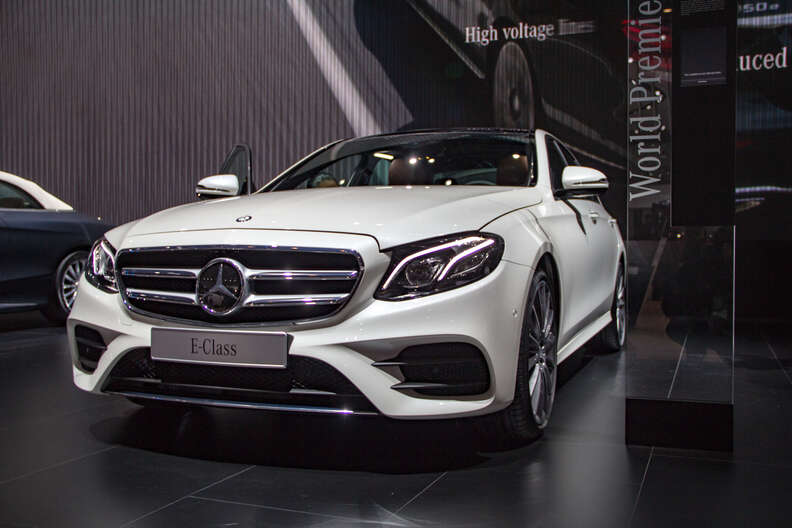 Mercedes-Benz E-Class
The new E-Class is all about taking more ambitious steps on the path towards autonomous vehicles. It can follow the car in front of you at highway speeds, and even knows to change lanes if the lead car signals for at least two seconds (granted, that's a big if). The E-Class also has the capacity to communicate with other cars about road conditions. Right now, there might not be many cars on the road to talk to, but that's going to change in a few years' time.
Lincoln Continental
We already knew a lot about the highly anticipated production version of the new Continental, like the 400hp V6 and all-wheel drive, but there were some subtle surprises. Take a good look at those door handles. By using an electronic latch (the handles sense your hand and send a signal to unlatch the door automatically), Lincoln's engineers could put the handles in a higher spot to clean up the car's looks, and by doing so, had space in the doors to put speakers in ideal positions for audio clarity. Pretty neat trick!
Audi h-tron Quattro concept
Wild color choices aside, Audi's h-tron is a bold statement about the company's future. It's a hydrogen fuel cell vehicle, but one that looks like a normal car you'd legit want to own. Zero to 60mph in under seven seconds is fast enough for more drivers, with a range of over 370 miles before needing to refuel.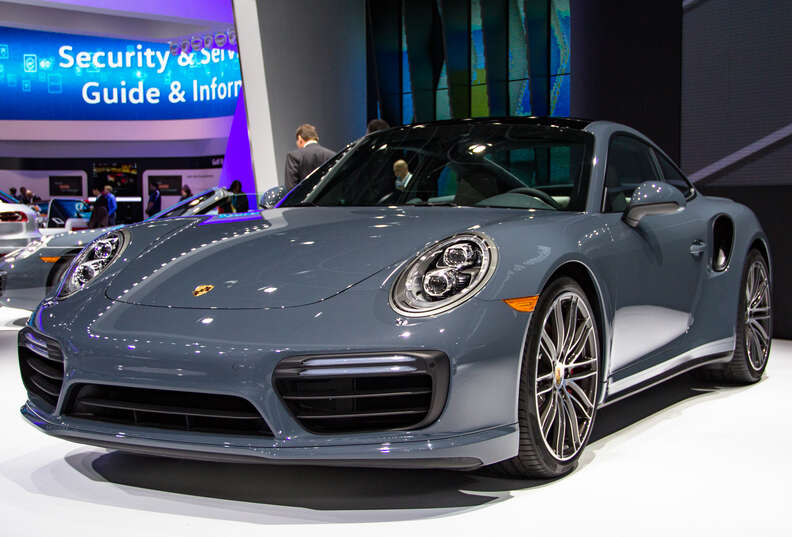 Porsche 911 Turbo / Turbo S Coupe
Under ordinary circumstances, defining a car purely by its numbers is kind of boring, but not in this case: 2.8 seconds to 60mph and a top speed of 205 mph is blindingly quick by any standard. The 911 Turbo also takes full advantage of Porsche's technical prowess, with a full suite of driver aids and some trick engine work that helps it maintain consistent turbo pressure even if you're not on the throttle.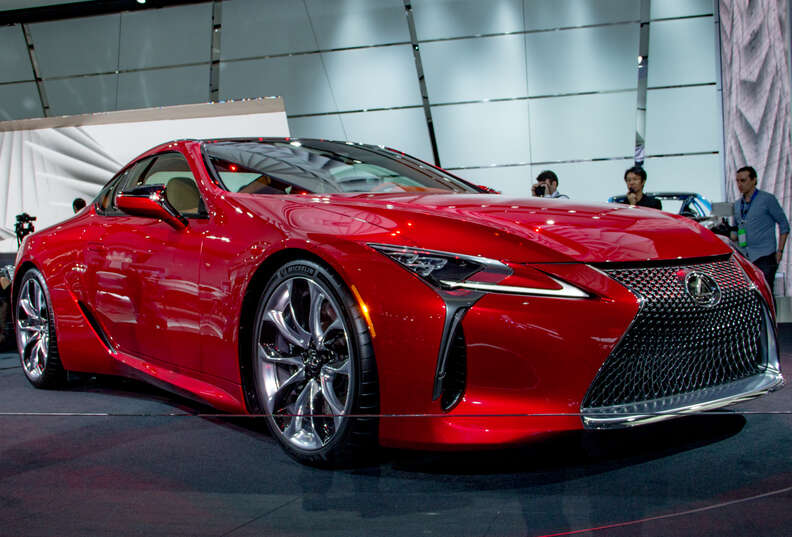 Lexus LC 500
You'd be forgiven for thinking this was a concept, but it's not. Everything you see is slated for production, right down to those wheels, and it will be hitting our shores early next year. Lexus' new flagship grand tourer goes head to head with the likes of the BMW 650i, but does so with the same great-sounding, 467hp V8 you'd find in the RC F.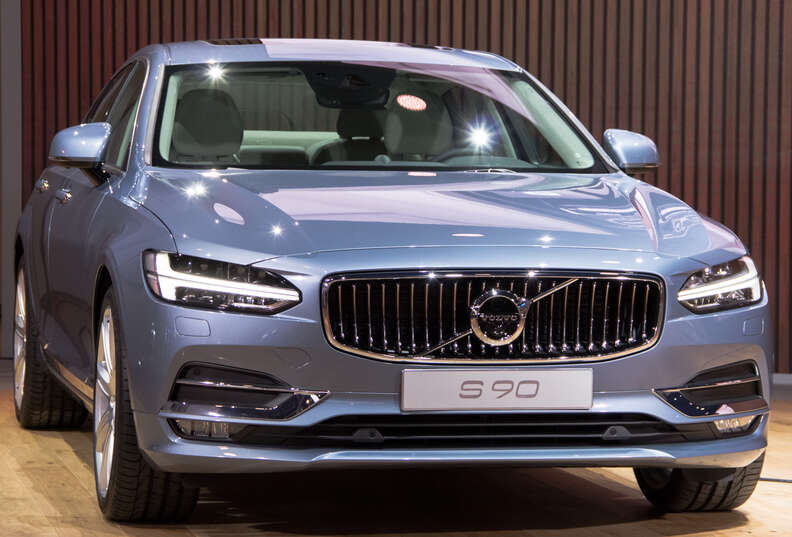 Volvo S90
Volvo's largest leap yet towards autonomous vehicles -- basically, emergency brakes with lane changes that work even at highway speeds -- made the rounds at CES, but this is the car it's going on. The S90 is, of course, Volvo's top-of-the-line sedan, and it's equal parts sleek and cutting edge. It's time to get used to the idea of calling a Volvo sexy.
Infiniti Q60
Infiniti is making a 400hp all-wheel-drive two-door, which is cool in and of itself. Even cooler is the fact that its engineers spent a ton of time reworking the steering and suspension to make it feel more like a traditional European sports sedan. It's the boldest move yet out of Infiniti and a sign that it intends to remain a relevant part of the "what should I buy" conversation.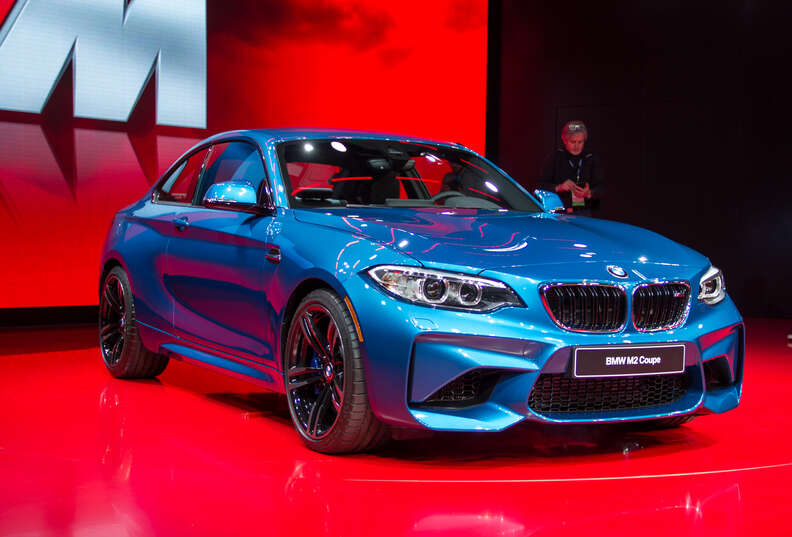 BMW M2
The M2 has a lot of pressure to succeed. Some owners will hold it to the M4's lofty performance standards despite a cheaper price tag, while others will hold it to the raw sporting ethos of the 1 Series M Coupe. Regardless, think of the little 375hp, rear-wheel-drive beast as a 2 Series with a significantly beefed-up suspension and a nicely tweaked engine in a relatively affordable package.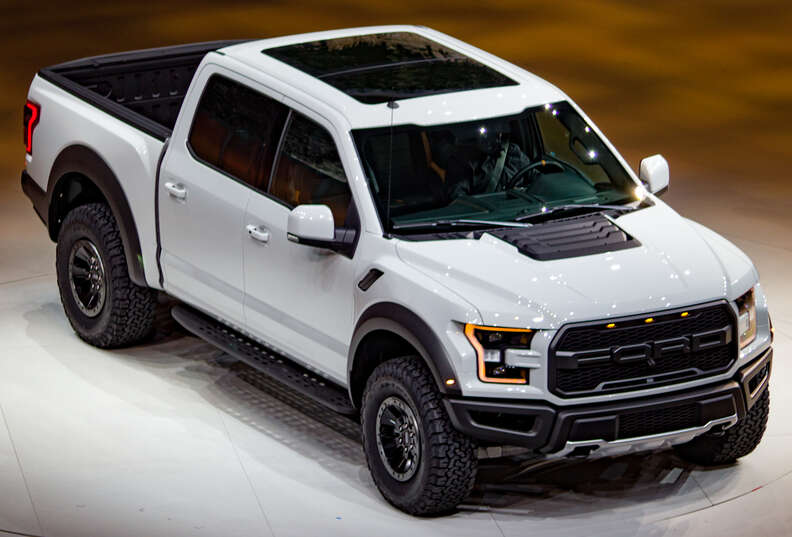 Ford F-150 Raptor
Ford shocked more than a few people last year by announcing that the next Raptor will not be available with a V8 engine. Instead, a 3.5L twin turbo V6 -- yes, like in the Ford GT -- provides the power. It's part of an overall weight savings program that shaved 500lbs off its predecessor. Combine that with an advanced drivetrain that electro-mechanically adapts output to mimic all-wheel or four-wheel drive, depending on what the situation calls for, and you have a very serious off-road play toy on your hands that works equally well for your daily commute.
VLF Automotive Force 1 V10
Hell of a name, right? VLF actually stands for the company's owners -- an entrepreneur named Gilbert Villarreal, Detroit legend Bob Lutz, and styling icon/former lead designer for Aston Martin, Henrik Fisker. This car is the trio's attempt to fill a gap in the US car market for bespoke-bodied supercars, and the subject of an ongoing legal fight between Fisker and Aston Martin, which claims Fisker's design is too close to the DB10 used in Spectre. In the end, who cares? It's a Dodge Viper underneath that wild body work, and there's a Champagne rack between the driver and passenger seats. The car is as odd as it is fast, and every bit as crazy as the lawsuit that surrounds it.

Want more of the world's best Cars delivered straight to your inbox? Click here to sign up for our daily email.
Aaron Miller is the Cars editor for Thrillist, and can be found on Twitter. He felt like a human pinball going from awesome car to awesome car, but kept winding up drawn to the GT40's historic magnetism.