Here's Your First Look at the Original 'Top Gear' Crew's New Amazon Show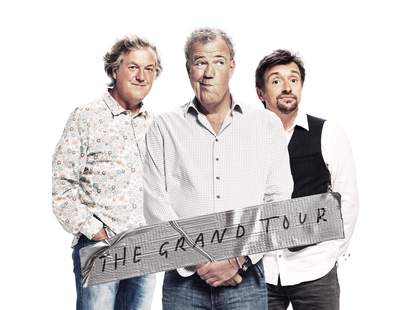 It's been a long time now since Top Gear stalwart Jeremy Clarkson was shown the door after he punched a producer in the middle of a hangry fit. Or since fellow Top Gear-heads Richard Hammond and James May followed Clarkson to the much, much greener pastures ($$$) of Amazon Prime. And it's been a long wait since July, when it was announced the trio's new show -- The Grand Tour -- would be coming to Amazon.
Top Gear during their tenure was, of course, the most watched "factual" television program in the world, so even though TG lives on with new hosts, in many ways The Grand Tour is expected to be the true successor. And now, we formally have our first trailer:
By some accounts, the opening scene to The Grand Tour cost upwards of $3,100,000 to film. Not the season. Not the first episode. The opening scene. With over 150 cars, six jets, and a 2,000-strong horde of enthusiasts in tow, that's believable.
The show properly starts November 18th on Amazon Prime. Welcome back, fellas. It's been a long time.
Want more of the world's best Cars content delivered straight to your inbox? Click here to sign up for our daily email.