The Most Underrated Cars of 2015
What makes a car underrated? Well, for starters, it's gotta be good. It's also gotta be at least somewhat under the radar and underappreciated, since you'd hardly call a car underrated if it was good and popular. Really, though, the beauty of the word lies in its ambiguity. One man's underrated car could very easily be another's patron saint of motoring. With that in mind, we posed the question to our panel of automotive experts -- the same panel that helped us pick the Absolute Best Cars of 2015.
For a refresher, here they are:
Adam Carolla: In addition to his own CarCast podcast, Adam collects Paul Newman's old race cars -- and races them
Sharon Carty: Sharon's the editor-in-chief of Yahoo Autos
Matthew Phenix: Matt is the editor-in-chief of BBC Autos
Bob Sorokanich: Bob is the online news editor for Road & Track
Aaron Miller: Aaron (hey, that's me!) is the Cars editor for Thrillist
And these are the most underrated cars of 2015.
Courtesy of Cadillac
Nominated by: Bob (R&T)
Price: $62,665
Why it's underrated: "This car has its thunder stolen by the CTS-V in nearly every conversation, which is a shame. It's not a traditional Cadillac by any means -- it's the car that can out-BMW the M4. Plus, it's available as a coupe with a stick shift, which is the perfect recipe forever." -- Bob
It wasn't all that long ago that buying a new Cadillac meant mandatory admission into AARP. That Cadillac's metamorphosis has been as thorough as its revival has been rapid should be heard as a battle cry shouted across the Atlantic... if only they could shake that AARP image to the average buyer who spent a generation idolizing Mercedes' AMG and BMW's M cars.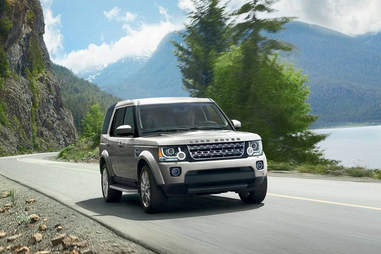 Courtesy of Land Rover
Nominated by: Matthew (BBC Autos)
Price: $50,400
Why it's underrated: It's all too easy to lose track of the LR4, what with the Evoque Convertible, Bentley Bentayga, and seemingly a million crossovers on the market, but the luxurious seven-seater is a more-than-capable performer that packs some serious tech. 99% of its buyers may never use 80% of its capabilities, but its combination of refinement and ruggedness is tough to beat.
Courtesy of FCA
Nominated by: Bob (R&T)
Price: TBD
Why it's underrated: "A lot of people are dogging on the Fiat for its look. I think it's fantastic. Besides, the more roadsters on our market, the better, and I can't wait to see what the Fiat 500 Abarth's turbo four-cylinder does in the Miata's chassis." -- Bob
The bottom line is that if a super-light 160hp roadster, let alone an Italian sequel (the original 124 Spider is a legend) that's based on a Japanese sports car paying tribute to old English sports cars (the Mazda Miata, with which this shares a chassis) doesn't get your heart racing, you're already dead.
Courtesy of Audi
Nominated by: Adam (CarCast)
Price: $42,500
Why it's underrated: This small Audi packs a pretty solid punch. It's got very nearly 300hp from its small, 2.0L four-cylinder engine, and as a sports sedan it's more than ample competition for cars like the BMW 335i.
Courtesy of Lexus
Nominated by: Matthew (BBC Autos) and Aaron (Thrillist)
Price: $37,325
Why they're underrated: Lexus' IS & RC are going toe to toe with the BMW 3 and 4 Series in the premium sport sedan/coupe segment, which is always going to be a tough sell in the face of decades of tradition. These are legitimately good cars, though, with similar performance, better leather-adorned seats that are just as supportive, and a vastly superior audio system. Drive through a slalom in the RC 350 F Sport, and the optional rear-steering helps the car rotate, ultimately making it feel surprisingly agile for its weight.
Courtesy of Mazda
Nominated by: Sharon (Yahoo Autos)
Price: $21,210
Why it's underrated: "This is a $27,000 small SUV that comes with major tech features found in much more expensive vehicles, like automated braking, adaptive cruise control, and lane keeping. It's got sporty driving and an interior that doesn't feel cheap." -- Sharon
All-wheel drive helps ensure solid footing when getting started in snow and ice, and the tech-rich package is certainly nice, but the clincher is that the CX-3 offers, unlike many of its rivals, a good dollar-to-enjoyment ratio.
Courtesy of Subaru
Nominated by: Adam (CarCast)
Price: $26,595
Why it's underrated: For the past few years, the back-to-basics BRZ has grabbed most of the Subie-related headlines, but the WRX is still a pretty solid force to be reckoned with. The base model is a better performer than the Subarus most of us grew up with, and the WRX STI variant boasts some pretty sweet tech in its drivetrain, helping it corner just as well as it accelerates.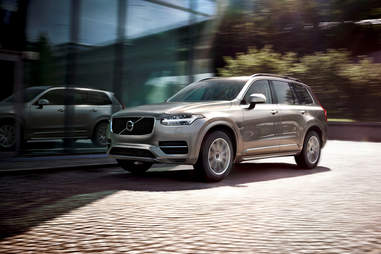 Courtesy of Volvo
Nominated by: Bob (R&T)
Price: $49,800
Why it's underrated: "Just a gorgeously designed SUV, but more importantly, one that shows where the future can take us. A turbo and supercharged 2.0-liter engine making more power than the 4.7-liter V8 in my mom's last Grand Cherokee? C'mon." -- Bob
Remember that part about how a vehicle can be revered and underrated at the same time? Yep, you also saw it on our Best Cars of 2015 list.
Courtesy of Ford
Nominated by: Adam (CarCast)
Price: $24,425
Why it's underrated: "People mistake it for an econobox, but really it's a rally-inspired, fire-breathing bat. Also, Focus is a highly underrated Will Smith movie." -- Adam
Frankly, more than any other car in Ford's lineup, this one gets lost in the shadows, with everyone drooling over the 350hp, all-wheel drive Focus RS. For 24 grand, though, the ST hits a pretty damn sweet spot in the performance vs. bank account debate.
Courtesy of Mercedes-Benz
Nominated by: Matthew (BBC Autos)
Price: $108,050
Why it's underrated: The SL is kind of the old standby of the Mercedes-Benz lineup. It seems like it's been around forever, and with flashier offerings like the SLS AMG Roadster a few years ago and the AMG GT S today, the SL -- especially the non-AMG variant -- can be overlooked. That's a shame, since it's a 450hp convertible with so much luxury you'll never notice anyone staring at you. How could you, when you're getting a heated massage by some of the best seats in the industry.
Courtesy of Ford
Nominated by: Adam (CarCast), Aaron (Thrillist)
Price: $20,970
Why it's underrated: You get nearly 200hp, fantastic steering, and a manual transmission, all for $20,000. Essentially, anyone who's looking at a MINI Cooper because they think it'll be fun would be seriously remiss to not take a good hard look at the Fiesta ST. Your dad will think you bought an economy car -- don't tell him it's really a track toy.
Aaron Miller/Thrillist
Nominated by: Aaron (Thrillist)
Price: $32,850
Why it's underrated: Similar to the Audi S3 above, the 228i is dismissed by the general public as the cheap, or baby Bimmer. Yet, reviewer after reviewer has become smitten with its incredibly balanced chassis, even over the faster M235i.* Especially with the new-for-this-year Track Handling Package, it's BMW's best-kept secret.
*Including yours truly. Full disclosure: I liked it so much I bought one. This white one, in fact.
Want more of the world's best Cars delivered straight to your inbox? Click here to sign up for our daily email.