Apple's Next Big Move Is to Buy... Formula One?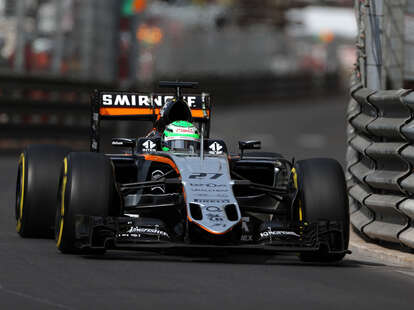 Courtesy of Force India
Courtesy of Force India
Rumors and Formula One go hand in hand. In fact, there's an annual "silly season" when keeping track of all the wild gossip regarding teams, drivers, and the tangentially related politics becomes a sport unto itself. Sometimes, the rumors are little more than flights of fancy, but quite often there's fire behind the smoke -- like when Red Bull and Aston Martin teamed up to build a supercar.
The latest whisper to hit the rumor mill? Apple is considering buying Formula One. As absurd as that sounds (very absurd), the more you think about it, the more it actually kinda starts to make sense.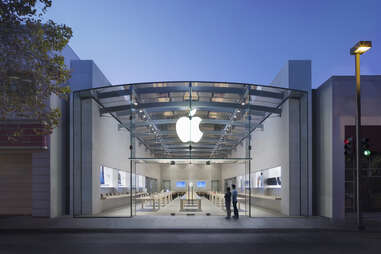 How is such a thing even possible?
Let's start with the fact that Formula One is a league, in much the same sense as NASCAR or the NFL. Teams that are signed up happen to be owned by some of the largest companies on Earth, but F1 is still a business unto itself, worth somewhere in the neighborhood of $7-9 billion. That's not minor, but neither is Apple's ridiculous cash stockpile, which is over $100 billion. Apple can buy F1 and barely break a sweat.
Apple TV and F1 is a match made in cyber-heaven
Globally, F1 is estimated to attract over 400 million viewers annually -- and that's in the midst of a slump. To put that into perspective, the NFL gets roughly half that. In many countries, including the US, F1 isn't even aired on free TV stations, and the sport has been moving towards a pay-per-view format for some time now. It's kind of the perfect set-up for Apple to air F1 races as a premium service on Apple TV, which itself could use a major revenue stream-inducing series to bring ever more users into the fold.
Formula One is the world's most technologically advanced sport... so it makes sense
No company oozes a high-tech persona quite like Apple. By that same token, no sport takes emerging technologies to extremes quite like F1. This is basically "engineering porn" disguised as a sport. Major car manufacturers pour ridiculous amounts of money -- top teams like Mercedes and Ferrari are estimated to spend up to $200 million each year -- into researching and developing new ways to make cars faster. Even the smaller teams have been running world-class supercomputers for over a decade.
If any company were looking to buy F1 for reasons beyond merely profiting from passive ownership, it would be a tech or communications company. All you have to do is look at Apple TV or iPhones to realize that Apple's kinda becoming both.
Apple is investing massively in cars anyway
It's not like Project Titan -- Apple's autonomous electric vehicle design project -- is much of a secret, considering the company has been hiring countless highly regarded automotive engineers. As the entire car industry moves toward tech, Apple needs to make a splash to convince the masses that it's serious about cars, and working on a daily basis with the Hondas and Mercedes of the world isn't a bad way to go about doing exactly that. Here's the really interesting part, though: whoever buys F1 will presumably have the ability to exercise a degree of control over the rulebook. Thus, Apple could be in a position to affect the direction of future research by major manufacturers. Think about that one.
The list of tech firms in F1 reads like a who's who of the industry
Well-known giants like Hewlett-Packard and Dell are heavily invested partners with F1 teams, as are the more insider-oriented companies non-techies may not have heard of. Firms like Kaspersky, SAP, and EMC work closely with teams to develop solutions to problems ranging from transferring vast amounts of data in real time from cars traveling up to 200mph, to preventing corporate espionage. Apple would fit in perfectly amidst such a roster.
It's not just the sponsors that are tech firms, though, it's the teams themselves. McLaren works with companies to provide out-of-the-box solutions to companies, even for patently mundane things like data management. Williams F1 is the same way, and recently helped reorganize a hospital's neonatal unit to better increase emergency response in infants. With the key players involved so heavily outside of the automotive world, why not the sport's owner?
Regardless of whether this actually happens, it makes enough sense to lend weight to the rumors. Will Apple actually buy Formula One? Your guess is as good as mine unless you have some inside information -- in which case, I'd appreciate the stock tip.
Want more of the world's best Cars delivered straight to your inbox? Click here to sign up for our daily email.