These Are the Coolest Flasks You Can Buy Right Now
While a plain stainless steel flask will certainly do the job of keeping your whiskey safe and easily accessible, these cool drinking vessels will show the world—and the spirit inside—just how much you care. From belt buckles to double-sided designs, these are 10 of the coolest flasks you can buy right now.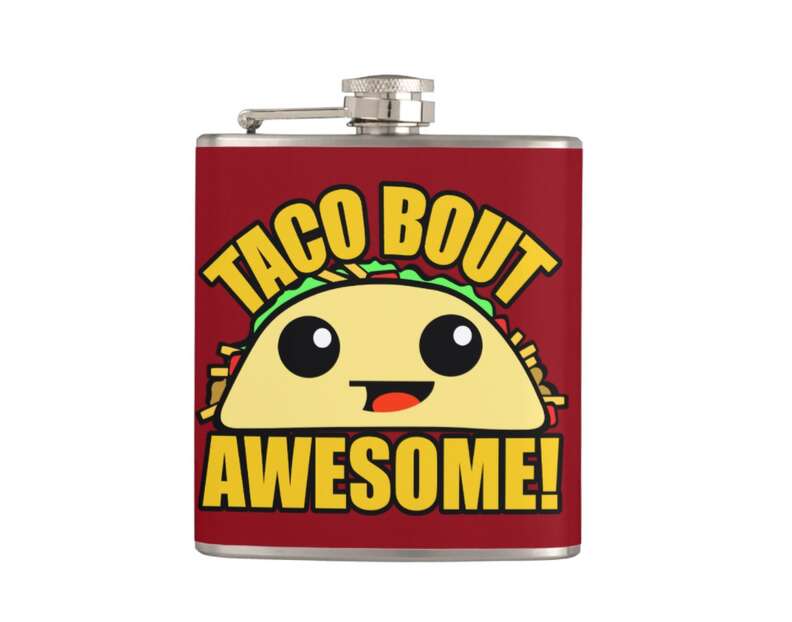 Taco Bout Awesome Flask
Fill this graphic flask up with your favorite tequila and you'll be ready to mix Margaritas at the drop of a sombrero. The friendly taco mascot wins this flask the title of Most Adorable.
Home Wet Bar Secret Binocular Flask
Never limit yourself to a single-spirit flask again. These "binoculars" have not one, but two separate 8-ounce barrels so you can bring whiskey for yourself and gin for a friend. Birdwatching just got a whole lot more exciting.
Captain Jules Everlasting Steampunk Flask
Complete your Steampunk look with this copper flask. Nestled in a leather pouch (complete with a meaningless gauge), it will keep your spirits in high style. It's the only way to stay hydrated on your airship excursions.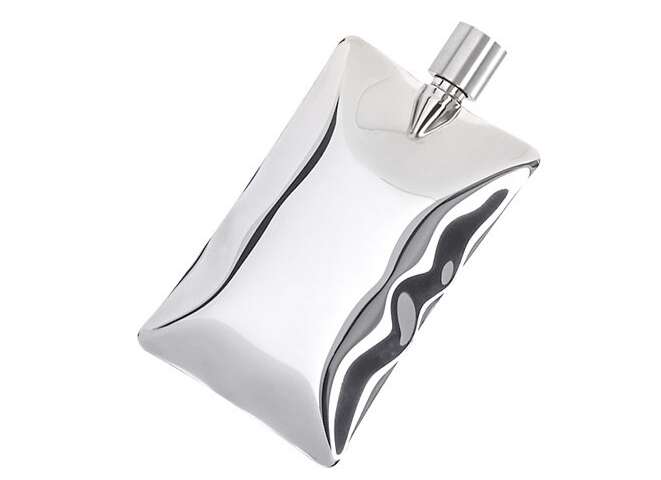 Areaware Liquid Body Flask
This gorgeous flask might look like a Mylar balloon or a grown-up Capri Sun, but it's actually made of stainless steel. The award-winning design will look great displayed on your bar or bookshelf, or gift it to the modernist design super-fan in your life. Whip up a batch of flaskable cocktails, fill it up and go.
Odeme Red Flask
This might be the chicest drinking vessel we've ever seen. Odeme finishes their stainless steel flask with a glossy red lacquer that will make everyone envious of your handheld libation. It's also a perfect gift for anyone who takes their spirits seriously.
BYOB Hairbrush Flask
Nothing to see here, folks, we're just doing a little grooming. This lightweight flask holds 6 ounces of your favorite liquid and actually doubles as a functioning hairbrush, which makes it very practical. Plus, the two-in-one design will save space in your bag.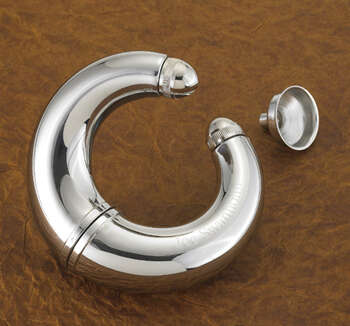 Black Ace Design Engraved Silver Millennium Flask
This silver-plated horn-shaped flask puts an elegant, modern twist on the old-school viking drinking vessel. Each side holds 2.5 ounces of spirit so you always have imbibing options. Get it engraved for a personalized touch, whether you're gifting it to yourself or to a booze-loving friend.
RKGrace Gameboy Personalized Flask
Any throwback gamer will appreciate this customizable flask. The wrap design is both 100 percent waterproof and scratch-resistant, so you can take it on all your adventures without worrying about wear and tear. We recommend drinking the contents with a side of Super Mario Bros.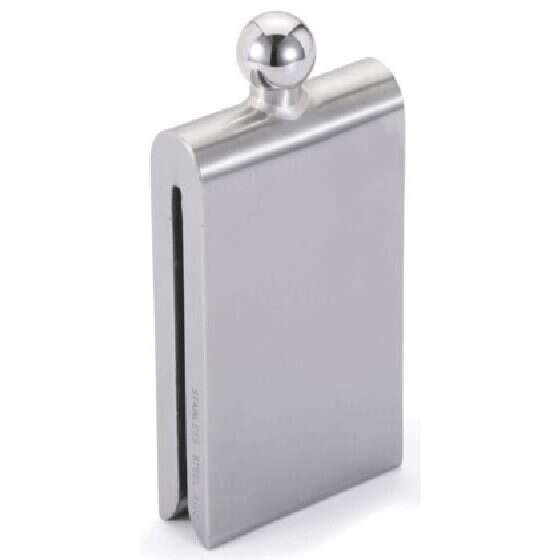 Visol Magnet Stainless Steel Flask
Even though this flask won't magically make liquor bottles fly off the shelves and into your possession, it will keep your favorite spirits safe and sound. Not only does it look awesome, it's slim enough to fit neatly in a back pocket or small handbag.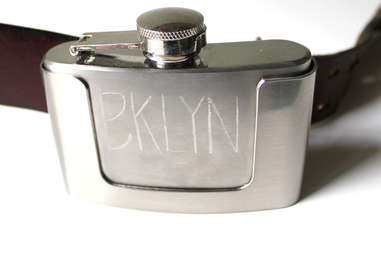 Pumpkinseed Jewelry Hand-Engraved Belt Buckle Flask
This flask ensures that holding your drink won't ever again get in the way of dancing. Simply click it into its holster, and the built-in magnets will clutch it securely in place. It fits into any standard belt, so you can transform almost any look into a booze-toting device. Keep the BKLYN engraving or spring for a custom design.