The 5 Stages of Every Hangover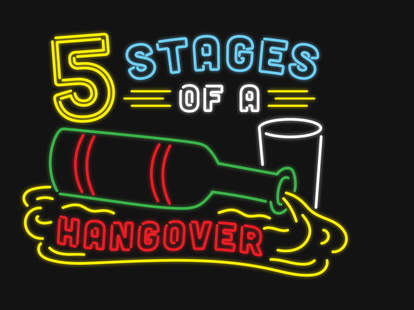 It's happened to the best of us: That one extra drink at the end of the night turned into five extra drinks, and doomed you to a morning of misery. Damn you, Daiquiris! As the old saying goes, this too shall pass, but not before it leaves you crumpled on the bedroom floor. Prepare yourself for what lies ahead as you enter into the five stages of every hangover.
Mark Yocca / Supercall
Hangover? What hangover? You feel great. You spring up out of bed and check your phone to find texts from friends aching after last night. "Crazy," you write. "I feel totally fine. Guess I'm just better at drinking than you. LOL." And then you add some fun emojis for good measure: clinking Champagne flutes, grinning face, octopus. But do you actually feel grinning face octopus?
Mark Yocca / Supercall
Did someone just throw a 50-pound bag of dirt at your head? Because it certainly feels that way. And when did it get so hot in here? And why does the thought of ingesting anything but ginger ale make you feel like you're going to hurl? Brace yourself, it's time for the pain. That pitcher of Sangria is exacting its revenge.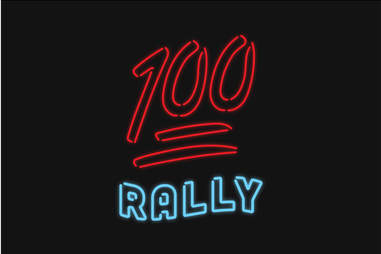 Mark Yocca / Supercall
You know what, screw this. You're not about to let Saturday night's aftereffects ruin your whole Sunday. You get in the shower. You fight the urge to just sit down and let the water wash your misery away. You put on clothes—the closest things you find to pajamas that are still acceptable in public, but clothes nonetheless. You make coffee. You pour coffee. You contemplate coffee. You can't do this.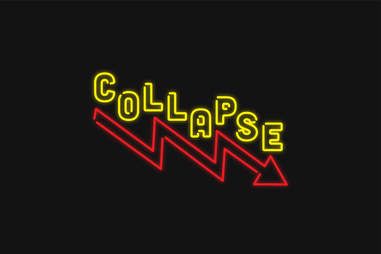 Mark Yocca / Supercall
You flop onto the bed, limbs akimbo, and let out a guttural moan. Your head is aching, your stomach is flipping and you're completely incapable of moving. All of that showering and coffee-making has left you totally sapped of energy. You are human goo.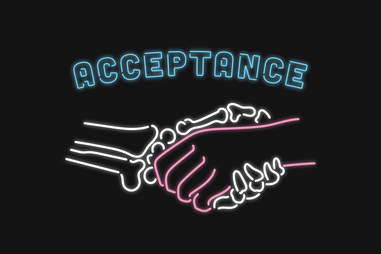 Mark Yocca / Supercall
Accepting your Sunday fate, you get back into your PJs and drag yourself and your comforter over to the couch where you curl into the fetal position. With your last remaining shred of energy, you turn on Netflix and start streaming Friends—from the very beginning, when Chandler wore bowling shirts and Ross' hair was shiny and hard as marble. Eventually, you'll store up enough willpower to order a pizza, but until then, let the couch absorb you into its pillows as you swear that you'll never drink that much again. Sure, we believe you.