Admittedly, there are as many skills you learn in prison that you shouldn't use as there are valuable hacks you can implement in your everyday life.
For instance, beating up the biggest guy in your office probably won't get you that promotion you're after. On the other hand, if you're looking to give yourself a D.I.Y. tattoo and fully realize the gravity that such a skill carries, taking a peek behind bars might give you some insight on how to use office supplies and food to do some pretty awesome—albeit unlawful—things.
Recommended Video
This New Gadget Charges Your Devices Using Your Bare Hands
1. Make wine using fruit and bread
It's actually really easy to make prison wine, especially if you're not in prison, but I guess a lot of things are easy when you're not incarcerated...going outside, for instance. All you need are oranges, two cans of fruit cocktail, sugar, ketchup, and bread. Mash all that weirdness up, put it in a plastic bag for a week, strain and drink. It tastes like garbage at first, but hey, so does scotch.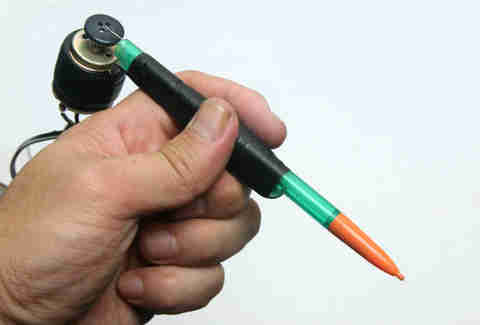 2. Make a DIY tattoo gun
Look, this is America, and we love our lawsuits almost as much as we value freedom...so please don't give yourself a homemade tattoo. However, if you do decide to ruin your chances of ever finding true love by tattooing true love's said name across your chest, you'll be happy to know that it's way easy. All you need is a motor (which can be taken from a CD or tape player) which is then tied to an empty pen barrel. The needle can be made out of a spring from a stapler, which is then sharpened with sandpaper and attached to the motor.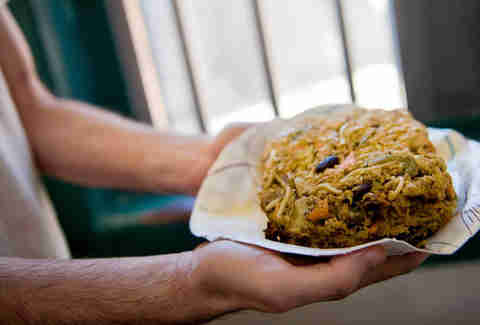 4. Learn how to make a tasty meal out of pretty much anything
There are myriad ways you can hack a meal to make it palatable; all it takes are some intense boundaries and the watchful eyes of angry correctional officers. While the food one gets from a commissary is limited, prisoners have found ways of getting around monotony of ramen. You've got "the stinger," a DIY-stove that's made from tap water, an electrical outlet, nail clippers, and a power cord. Once you have your stove, you can skim the oil off the top of a jar of mayonnaise and deep-fry anything.
6. Become a better writer
In prison, you have the luxury (?) of not having Facebook or Reddit to distract you from writing. One notable contributor for Entrepreneur penned an article in which he talks about how having hours to himself helped him make a lucrative writing career and pass the time: "I wrote every day for two years straight. I hand wrote articles to Entrepreneur. I wrote my first book. I wrote letters to friends. I wrote ideas in my journal. I wrote, wrote and wrote." The very same writer claims to have read nearly 200 books behind bars—I bet you feel like a real a-hole for taking two years to finish Infinite Jest.
7. Let go of your anger
Countless accounts of life in prison speak about letting go of your anger, learning to live without material possessions, forging bonds with people you never would've spoken to before, gaining (or losing) respect for all forms of authority, and finally figuring out if snitches do indeed get stitches.