On top of all the other terrible losses we suffered in 2016, the inventor of the Solo cup, Robert Leo Hulseman, died last week at the age of 84. But rather than mourn his passing, we're choosing to celebrate his iconic bright red creation, which we have to thank for many nights of debaucherous frat party fun. So pour one out for the great Mr. Hulseman and revel in these insane inventions inspired by the one and only Solo cup.
Recommended Video
Really Dough's Mark & Scott Take a Bunch of Shots, Do Blind Pizza Taste Test, Argue a Lot
For those time when you wish you could just curl up inside of a giant red Solo cup, there's the giant red Solo cup. Though it is intended to be a trashcan, it can also be used as a massive, unwieldy cup, which holds 26 times the amount of liquid held by a standard Solo cup.
You may have switched from PBR to Pinot Noir, but that doesn't mean you can't drink it out of your favorite red buddy. This wine glass-style Solo cup is all fancied up and ready for date night.
Take your love for Solo cups out on the town with these handmade Solo cup earrings.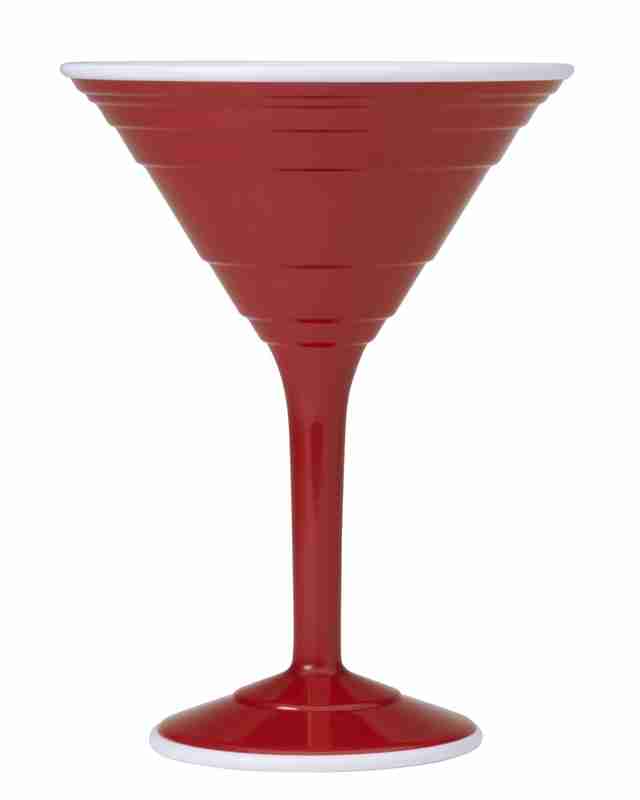 If James Bond ever pops into your house party, be ready to serve him with this Vesper-ready cocktail glass.
You never drink alone when there's a cowgirl in your Solo cup.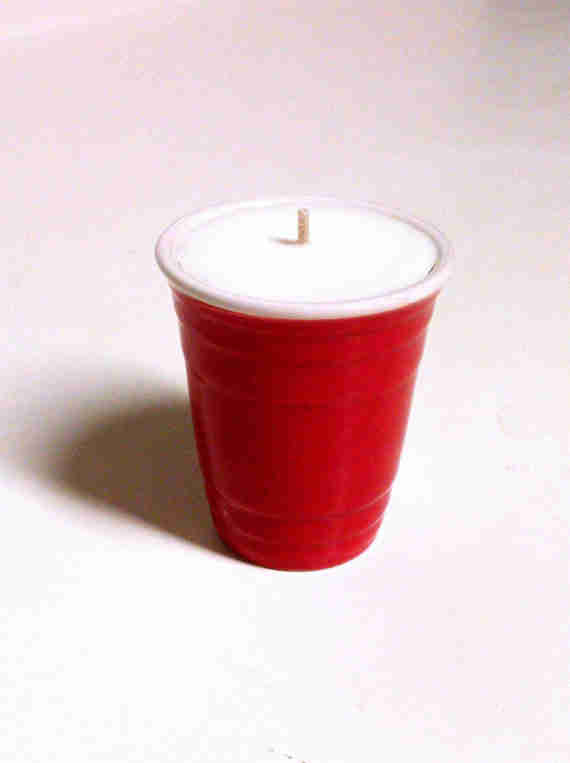 The perfect candle to light to rid your house of that stale beer smell after a party.
Deck the halls with cups of Solo. These party lights will keep your home festive and fun all year round.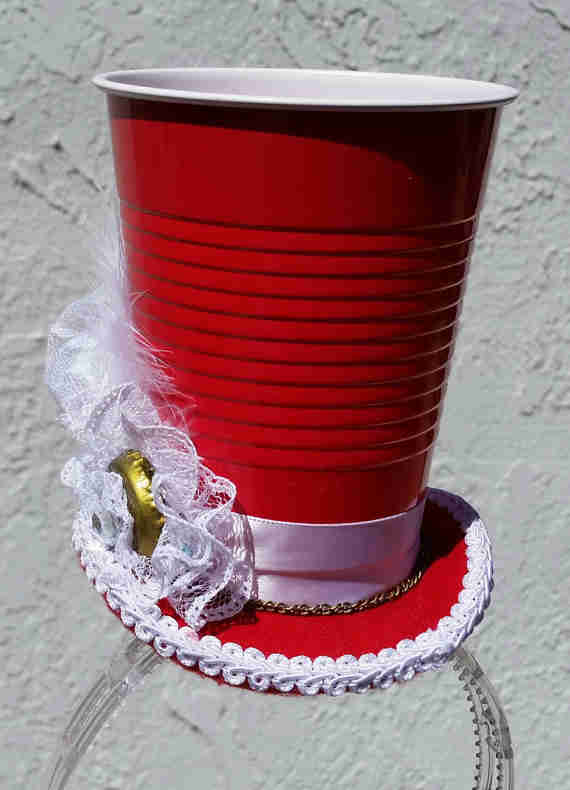 This Mad Hatter-inspired headgear will look chic and come in handy when you need sneak a drink in the middle of an overly long wedding ceremony.
Don't just drink from a Solo cup. Live as a Solo cup. Slip on this oversized cup costume and let the spirit of the party possess you. Just be prepared for many, many ping pong balls to come flying your way.