A Behind-the-Scenes Look at a Supercall Photo Shoot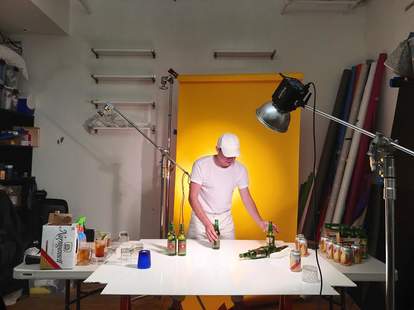 As thoughtful and skillfully crafted as our text is (not to toot our own editorial horn), it would be nothing without a showstopping image (or eight). So today, on World Photo Day, we're taking the opportunity to put the man behind the camera, in front of it. Meet Matthew Kelly, Supercall photographer extraordinaire. You can thank him for bringing our stories to life. Above, you can see Matt setting up a Michelada story. See how professional he is? He probably only drank one or two of those beers. (Jokes, of course.) Cheers, Mr. Kelly!
Check out more behind-the-scenes pics from our upcoming Michelada feature below.