Alberta, Canada Is Leading a Global Craft Spirits Renaissance (So Go Visit Now)
If you thought Canada legalizing marijuana was the most exciting news to come out of The Great White North, just wait until you taste their spirits. A sleeping giant of vast barley and grain reserves has recently awakened in the country's energy-rich province of Alberta, leading to a massive craft distilling boom which is set to rise to global prominence in the coming years.
Having heard great things about the province's up-and-coming cocktail culture, I set out to investigate the local craft distilling scene on a recent trip to Alberta, where I toured the nascent distilleries and spoke with thought leaders in the industry to discover why this once sleepy Canadian province is now on the cutting edge of a global craft distilling Renaissance.
An archaic liquor law was recently repealed, which opened the floodgates
Before 2013, small-scale distilling was essentially outlawed in Alberta (and much of Canada) thanks to a post-Prohibition provincial law mandating that breweries and distilleries operating in the province had to produce 500,000 liters of alcohol per year. The law was finally repealed in 2013, which has led to a boom in craft distilling operations in Alberta, which can finally operate with no minimum production requirements. (Similar laws in other Canadian provinces have also been repealed in recent years.)
The end result is a sudden influx of craft distilleries in Alberta, which has gone from zero craft distilleries in 2013 to 26 and counting as of summer 2018, says David Farran, president of Eau Claire Distillery and head of the Alberta Craft Distillers Association. His distillery—which operates out of a former movie theater/brothel space in the rural Turner Valley outside Calgary—was the first independent distillery to open in the province and has helped pave the way for others to follow.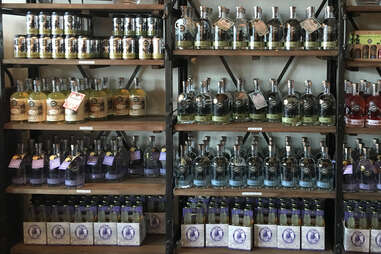 Tourists are coming for the mountains and staying for the spirits
Alberta is famous for the spectacular scenic beauty of iconic locations like Banff National Park, which attracts over 4 million visitors a year from all over the world as Canada's most popular park. With the help of social media and word of mouth, some of those visitors are starting to notice the region's craft distilling bona fides as an excellent option for rainy days or post-hiking excursions. And they are bringing that knowledge home with them. The small town of Canmore, located just outside Banff, is already home to two craft distilling operations servicing a town of less than 15,000 residents. "I can't imagine it not growing," says Matthew Widmer, co-founder of Canmore's Wild Life Distillery (which opened in January 2017).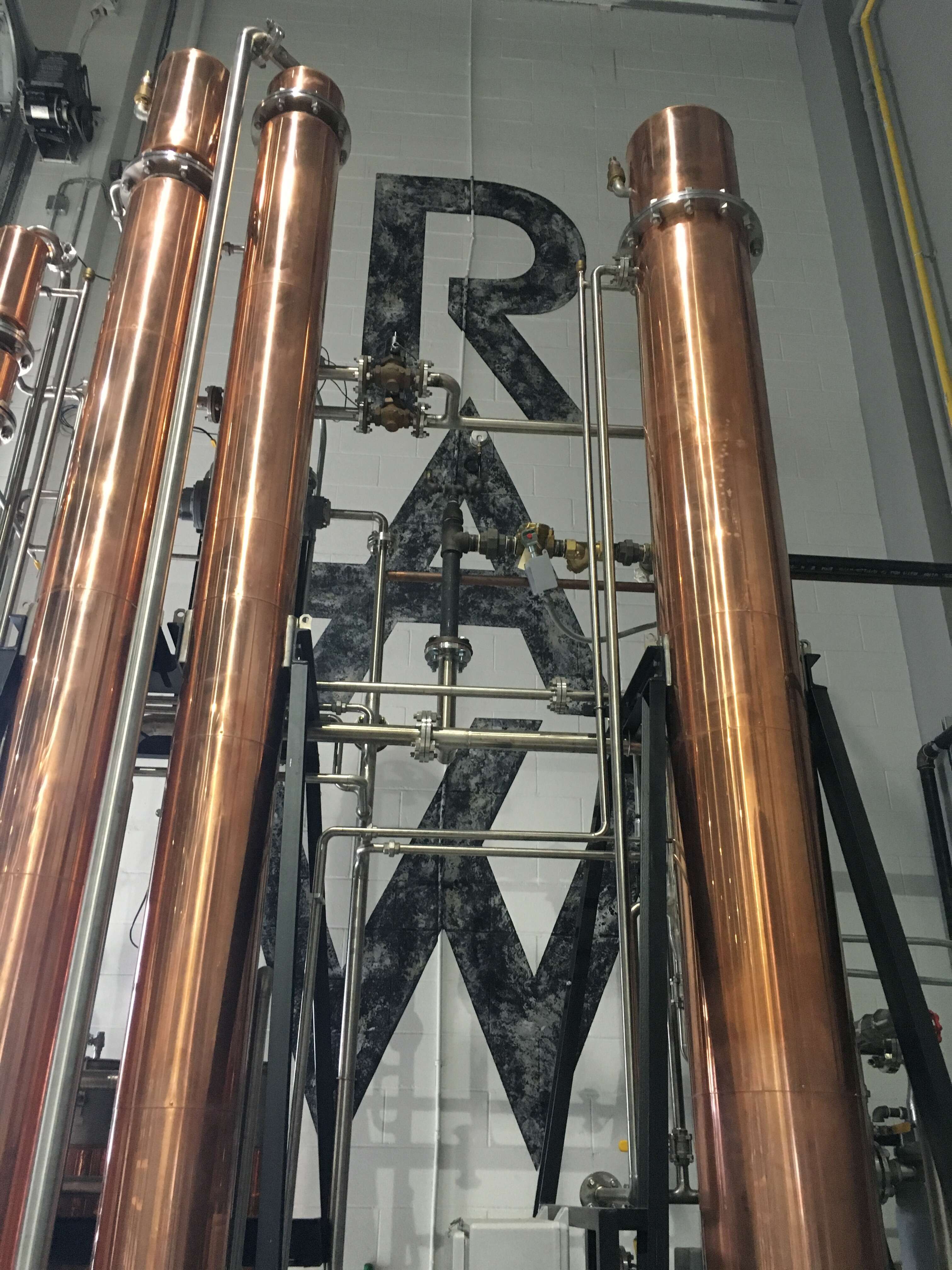 Alberta has some of the best barley and grains in the world
"Alberta is the biggest producer of barley in the world," says Farran, who adds that the province's barley is also the "best in the world" thanks to the ready availability of glacier-fed streams, which produce a cleaner product than the water in most distilling regions. "A lot of it is the climate," adds Widmer. "The latitude lends well to growing grains."
Widmer says the region's craft spirits are known for having a round, sweet, viscous texture. They're distilled only a few times and include fewer sugary additives like juices and syrups, resulting in a cleaner, more organic spirit as compared to mass produced products from larger distilling conglomerates. "Bartenders like it because it offers more to the cocktails," Widmer adds, with Farran noting that bars and restaurants in American cities like New York and Chicago have started to take note of Eau Claire's quality, which has led to some of Eau Claire's spirits becoming available in a few select American cities as well. The export is a first for an Alberta craft distillery, but it certainly won't be the last.
Alberta also occupies prime real estate in what is known as "the barley triangle," says Callum Mudd of Canmore's RAW Distillery, which is currently in the midst of an expansion. "Two of the largest malting companies in the world are in Alberta," he says, adding that the local craft distilling operations are starting to take some of the business away from long standing large-scale operations in the region like Alberta Distillers Ltd., a unit of Beam Suntory. Craft distilling is starting to play a role similar to the role craft beer played when it started making major dents into the corporate beer business about a decade ago.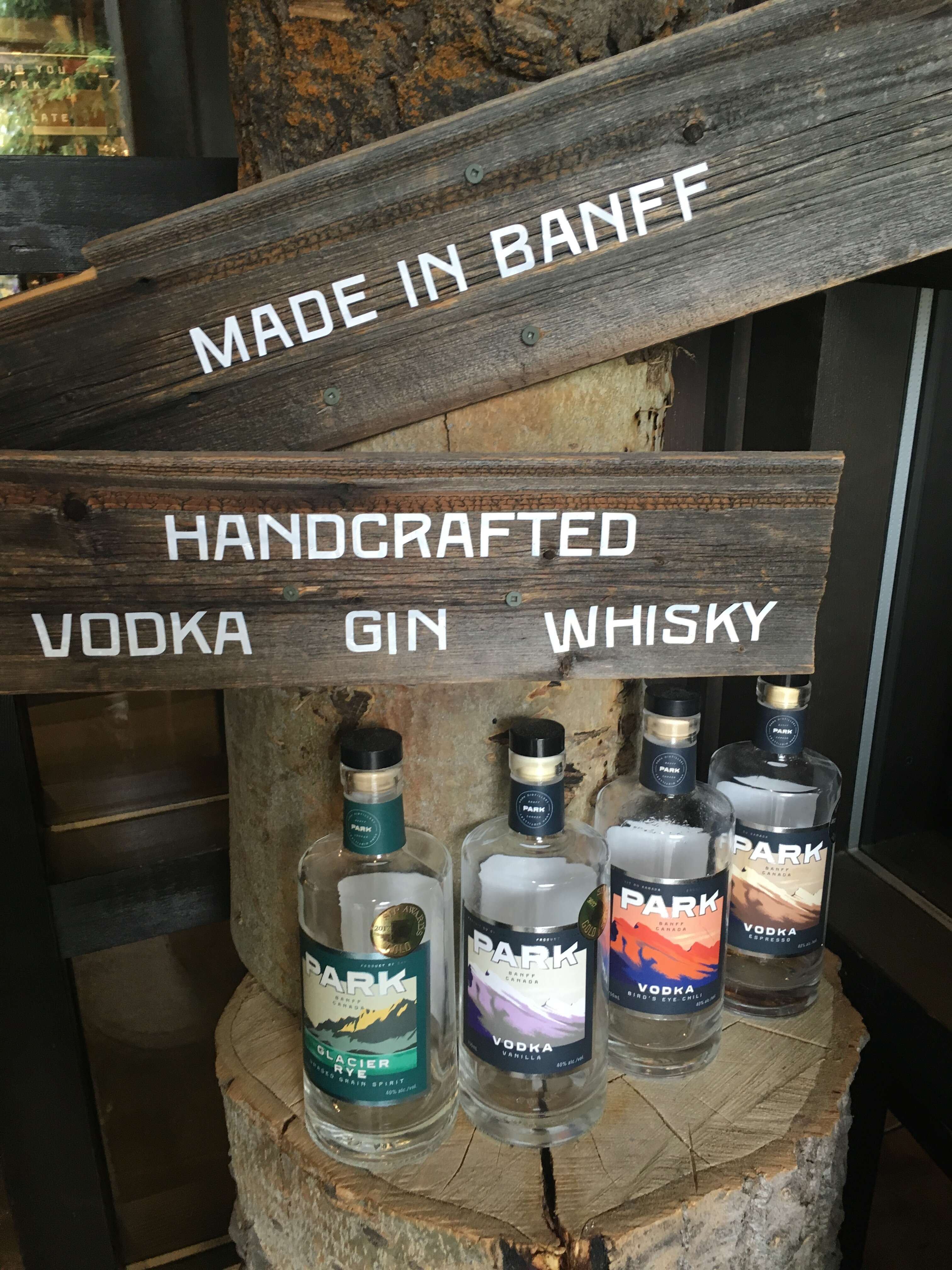 It's home to North America's only distillery inside a national park
Park Distillery, opened in 2015 within the boundaries of Banff National Park, is the only distillery in North America currently operating in a national park and the closest distillery to a glacier in the world, according to Nicole Mendelman, the distillery's retail manager. Calling the water source "the most important ingredient" of their distilling operations, she notes the water "doesn't need to be filtered and treated as much as if it was further down the river."
Park is also one of few North American distilleries that mills its own grains on site, and it is the first food and beverage craft distillery in Canada, says Mendelman. On a recent rainy day in downtown Banff, it was packed with visitors from all over the world sipping drinks, taking the free distillery tour, and grabbing a bottle or two of their spirits to go.
Alberta has a long history with hooch, albeit mostly illicit
"Alberta's history is pretty rich with rum running," says Mudd. "There's a long history of Prohibition." And, according to Farran, just as long of a history of getting around the liquor laws. While the law mandating a minimum production requirement was initially designed to stop people at home from making shine and bathtub gin, crafty Albertans have always found a way to circumvent the law. Farran notes Alberta's history as a frontier boom region, where large quantities of illicit hooch were smuggled into the U.S. through secret mountain routes into Montana, with some of the operations eventually making their way to the Chicago mob. In fact, he notes, Canada's famous Royal Canadian Mounted Police (or "mounties") got their start trying to intercept illegal alcohol smuggling operations in Alberta.
Alberta's economy is being revived with the help of craft booze
The town of Turner Valley, where Eau Claire Distillery (Alberta's largest craft distillery) is located, has been reborn thanks to craft distilling. "This has made this town explode," says Farran. "It has grown the town quite a bit." He says about 60% of his business comes from tourists investigating the local craft distilling scene led by Eau Claire, and the tiny town of 2,500 residents has been transformed from a dusty old outpost along Alberta's rural "Cowboy Trail" into a lively little spot with several small businesses and cozy outdoor restaurants making the destination a worthwhile one-hour day trip from Calgary, Alberta's largest city.
Widmer says the new industry has created over 100 jobs in a few short years, with the provincial government assisting with credits and other incentives in an effort to help diversify the local economy away from its current overreliance on fossil fuel and energy production. A current dip in oil prices has hurt the province's finances but new revenue from craft distilling is helping to offset the trend, according to the Alberta Craft Distillers Association.
And Albertans clearly like their spirits. While only Canada's fourth most-populous province, residents of the province had the second-highest percentage of distilled beverage consumption in Canada in January 2018, according to local industry group Spirits Canada. The Craft Distillers Association sums it up thusly: "With world class grain production and the world's largest malt facilities, Alberta has already shown it has the capacity to be the center of a world renaissance in distilling."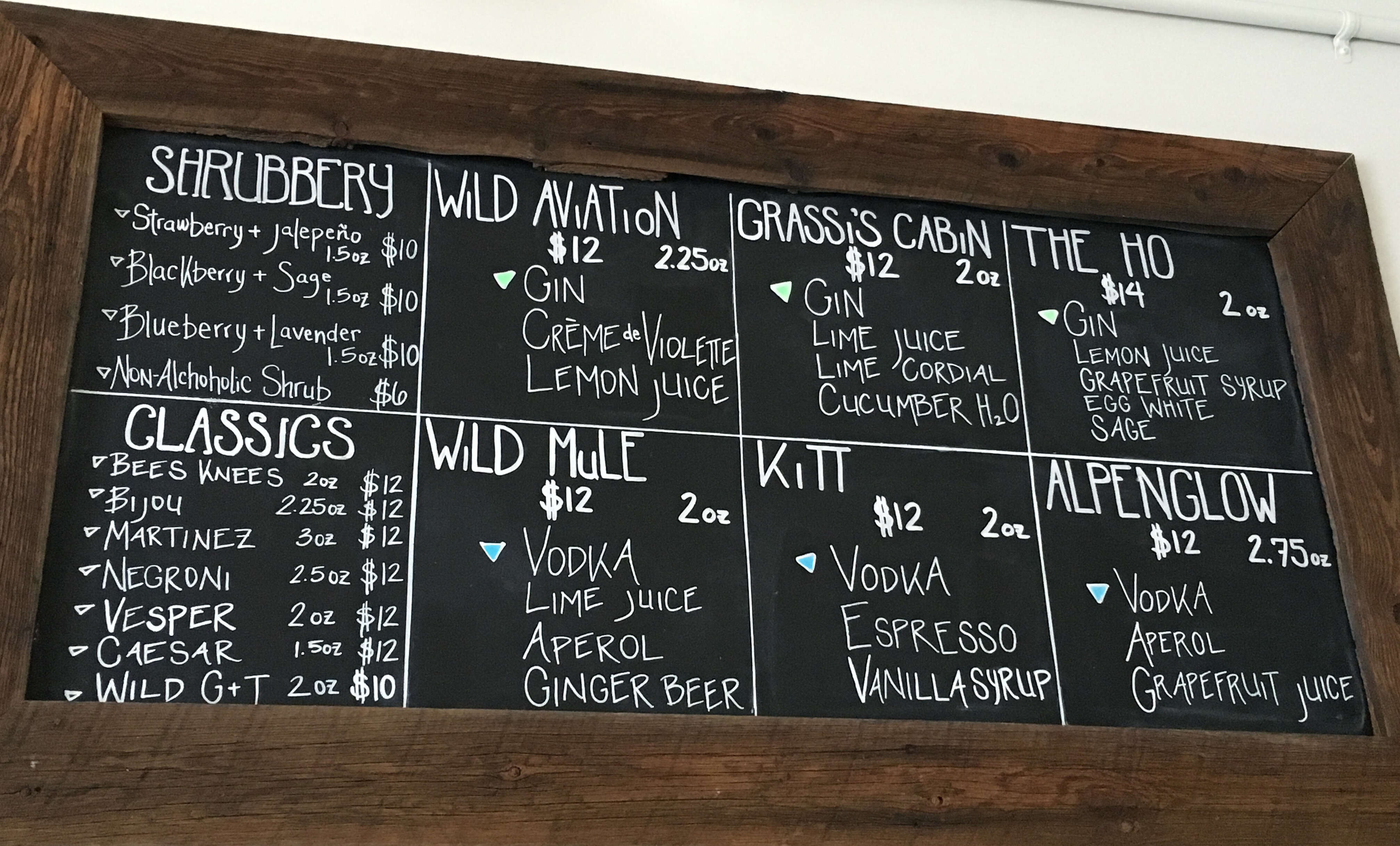 Their gin is already world renown
"Gin is huge here," says Mudd, noting that tourists from America, Australia, and the U.K. seem most keen the drink RAW's most popular spirit, with several Alberta distilleries having won numerous awards at world-renown events like the San Francisco World Spirits Competition. Widmer says Wild Life Distillery sells about 60% gin, with gin cocktails being the most popular at the distillery's tasting room, while Farran echoes this sentiment. Eau Claire is one of the world's only distilleries in which the fields are still plowed by horse which, in addition to creating a close connection to the environment and its history, also yields a superior product they call "farm to glass."
He says that while "the liquor industry has become commoditized, we can trace our product from seed to glass. Not many in the craft industry can say that." Having recently been named Canada's "Gin Distillery of the Year," Eau Claire has also released Alberta's first craft canned cocktail (a canned gin and tonic.) But it's not just Alberta's gin that's being noticed, says Mendelman, with Park Distillery's vodka being voted the best vodka in the world at the San Francisco Spirits Awards.
And they've just begun getting into whisky
With whisky needing to be aged in wooden barrels for at least three years before it can be legally sold as "Canadian whisky," most Alberta craft distilleries are currently housing whisky barreling operations but few have yet uncorked their finished product. When they do, expect Alberta's distilling boom to echo even louder. Park Distillery started its rye production in 2015 and technically could unveil its whisky this year, but distillers want to age it for another two years to ensure the best quality, says Mendelman, who notes that "the number one tourist liquor is whisky."
Eau Claire Distillery was again first on the scene here and released its first single-malt whisky last December, which sold out before it was even bottled. Farran is particularly excited about the possibilities that new whisky production will bring to both the region as well as Eau Claire Distillery, which employs two of just a small number of master distillers currently operating in Canada. He says in the coming years, it's "not a stretch" to say that Alberta will be known as one of the world's premier craft distilling destinations. If it isn't already.