All the Cheap, Award-Winning Booze You Can Buy at Aldi
During the past few years, we've witnessed the rise of Aldi as a liquor juggernaut. The German grocery store somehow combines affordability and quality, racking up accolade after accolade at international spirits competitions and beating out pricey rivals with budget bottings in pretty much every category. With more than 200 medals won in 2017 alone, Aldi has a bottle for any high-end drinker on a low-end budget. Here are our favorites from their impressive lineup.
When you're going for gold on the bottom shelf, grab this bottle named for the Lord Protector, which took home the shiny gold medal from the International Wine and Spirits Challenge in 2017. Crisp and balanced with juniper and spices, the bottling is a solid London Dry worthy of a quick weeknight Martini. But Oliver Cromwell is best enjoyed with tonic (Fever-Tree Indian Tonic Water seems to be the preferred brand among reviewers) and a slice of lemon.
You could pick up an expensive single malt from a major house for more $50, or you could spend half that for an equally enjoyable Islay bottling from Aldi. Glen Marnoch earned the silver at the 2016 International Wine and Spirits Challenge, beating out competitors that cost twice as much and nipping at the heels of the gold-winning The Balvenie DoubleWood 12-Year-Old (which retails for $56). The traditional Islay flavors shine in the Glen Marnoch, which overflows with smoke, sea salt, floral and light honeyed notes.
A blended scotch doesn't need to knock your socks off with exotic flavors or fancy aging. It needs to provide the sweet, fruity, caramelly backbone for a Scotch and Soda and satisfy as a straightforward pour over ice. This medal-winning whisky more than fulfills those duties. Speyside and Highland malts blend with lowland grain whisky from Girvan to create rich notes of toffee, oak and dark chocolate. Sip it knowing you've done your wallet proud.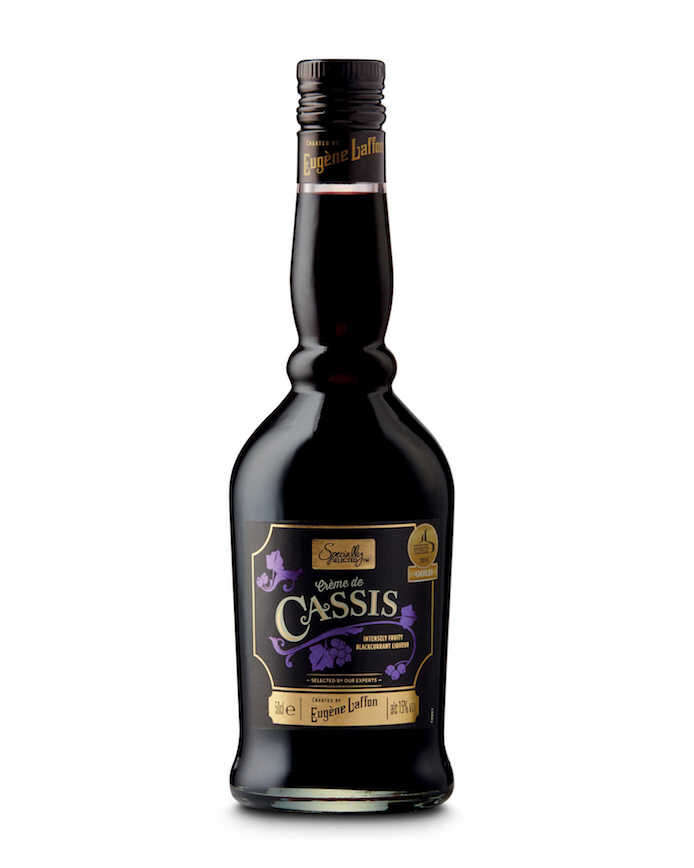 It's not surprising to find a spiced rum for $15, but it's a shocker to find one this good. As a budget spiced rum, Aldi's Old Hopking is smooth as butter. Judges at The Spirits Business Rum Masters 2018 loved the rum's notes of chocolate and hazelnut enough to award it the gold in the crowded category, while home reviewers love to drink it with Coke.
We won't make any apologies or justifications for this young-tasting whiskey—it's not going to woo any serious bourbon drinkers when poured neat. But throw it in a cocktail, and you'll realize why judges awarded it silver medals at multiple International Wine and Spirits Challenges. Commonly compared to Jack Daniel's (and on its better days, Jim Beam), Clarke's smells of fresh bananas and vanilla and hits the palate with notes of apple and caramel, making it a solid base spirit with enough heat to punch through other ingredients. If you find its flavor lacking, try its award-winning sibling, Clarke's Devil's Own Hot Cinnamon Liqueur, a Fireball-like liquid for the European market.
Another winner at The Spirits Business Global Liqueur Masters (it picked up a gold), Bellucci Amaretto is a sweet way to end any trip to Aldi. Rich with flavors of marzipan and cream, this liqueur won't disappoint in a classic amaretto cocktail like a Godfather or Amaretto Sour. And at just $6, you'll hardly feel the difference in your wallet.