You don't have to wake up at the crack of dawn on Black Friday and fist fight with rabid shoppers over discount electronics to get the best holiday presents this year. Stay in your pajamas and fire up Amazon instead. These top-selling bar gifts on Amazon would bring joy to anyone who loves drinking this season.
Cover all the basics of home cocktailing with this beginner stainless steel tool set, which includes a cobbler shaker with a built-in strainer, a bar spoon and jigger, along with an illustrated book of easy cocktail recipes.
The priciest gadget on this list, the Coravin Model One Wine System is for people who take proper storage and pouring of wine very seriously. The tool keeps wine from oxidizing by allowing you to pour wine without even removing the cork, which means you can drink the rest of the bottle whenever you want.
If you're not willing to drop a few Benjamins on storing wine, you can go the decidedly not serious route with these Wine Condoms. These rubber caps come in gold foil packaging, slide snugly onto the neck of the bottle to prevent oxidation, and fit comfortably in your wallet—ya know, just in case.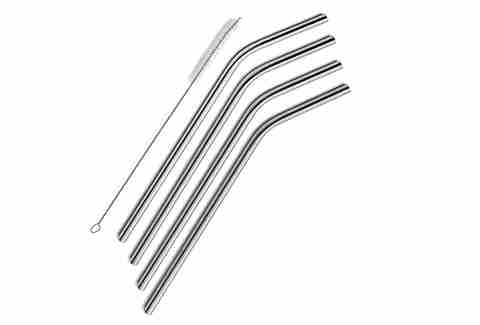 Do your part to be a more environmentally-conscious drinker by ditching the plastic straws for stainless steel drinking straws. Not only are they reusable and more eco-friendly, but they look stylish and won't disintegrate into your glass like those trendy paper straws.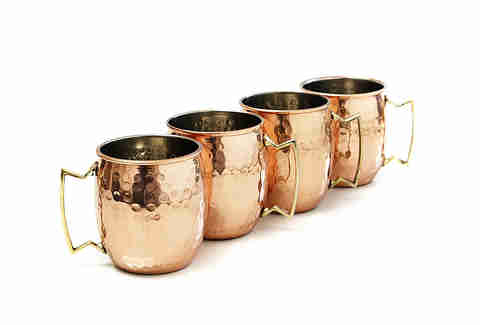 The classic copper mug is integral to the Moscow Mule drinking experience, so stock up with this set of four. Then invite company over for ginger beer cocktails and group cheersing shots for Instagram.
These swing-top glass bottles are typically meant for home brewing, but they also work as a storage vessel for syrups, infusions and pre-batched cocktails. The opportunities for using these tightly sealed jars for cocktail experimentation are endless.
Chill your whiskey without diluting it by using these whiskey stones. Simply freeze the soapstone rocks, then add to your rocks glass with a dram. This set also comes with a gift box and velvet carrying pouch.
Who would have thought the top selling bottle opener on Amazon would be shaped like the Millenium Falcon? This fun, handy device would make the perfect stocking stuffer for any Star Wars fan.