Christmas is close, and you live life down to the wire. While that means an existence filled with excitement, it also means you probably need some last minute Christmas gifts for your loved ones—fast. Instead of leaving your house, look to Amazon Prime and its lifesaving, free two-day shipping. We've done the work for you and found the 10 best boozy gifts you can order and receive in time for Christmas.
Recommended Video
Thrillist's Best (and the Rest): What You Actually Need to Know About Natural Wine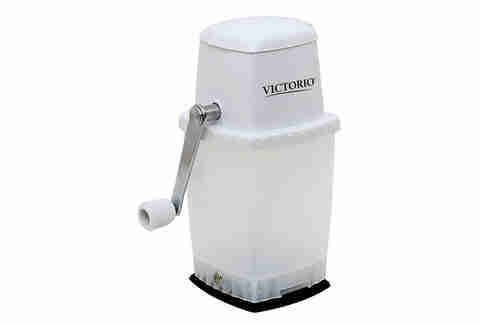 The perfect gift for the tiki lover in your life, because friends don't let friends crush cubes of ice by hand. Whether it's for Mint Juleps in May, Moscow Mules in the summer or Rum Swizzles all year round, an ice crusher always comes in handy.
Classics are great. That's why they're classic. But what about experimenting with something new? These wooden Mixology Dice have prompts—different types of spirits, sugars, liqueurs, citrus, fruits, herbs, spices and bitters—on each side that will bring out the inspiration for making the next great cocktail. All in all, there are more than 1.5 million combinations. It's not just for the experienced drinks maker, though. There's an instruction booklet with guidelines on which dice to roll to make specific drinks.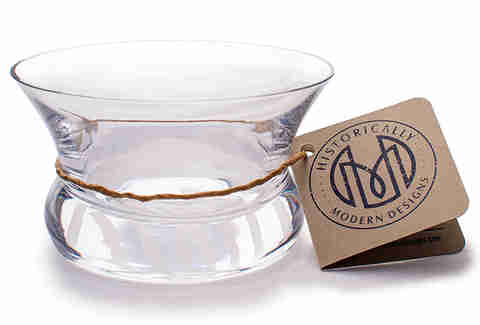 Copitas, traditional shallow drinking bowls, are the best way to drink mezcal and good tequila. Agave spirits are on the rise, and pretty much every true spirits fan has a favorite go-to bottle of mezcal they like to drink straight. Make sure they have true copitas for drinking their favorite spirit out of. Plus, these glasses look like pure elegance and are a great conversation starter.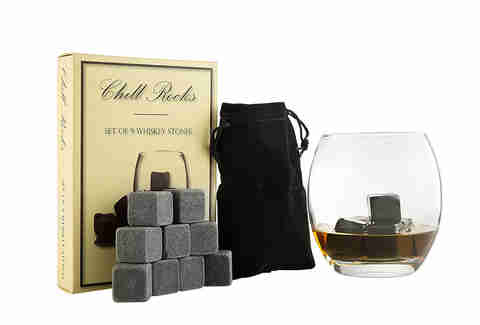 Chilling drinks is an art. It has to be just enough to make the drink—whether whiskey, tequila or anything else—cool without watering it down. Whiskey stones cool without adding extra liquid. This set comes with nine cubes made from natural soapstone in a velvet carrying pouch.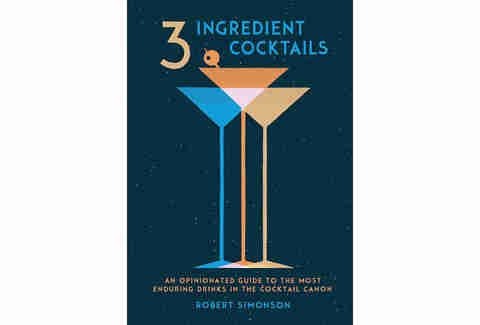 Classic cocktails are the guidelines to all of the cocktails we drink today. Robert Simonson gives a history of some of these drinks and 75 recipes in his book 3-Ingredient Cocktails: An Opinionated Guide to the Most Enduring Drinks in the Cocktail Canon. Loaded with gorgeous photos, it's the perfect bar table book.
Good ice can make or break a cocktail. It can also up the appearance of a drink from a drinkable sipper to a gorgeous, 'gram-worthy creation. The Tovolo Sphere Ice Molds are dishwasher safe, create ice with a 2.5-inch circumference and are leak free.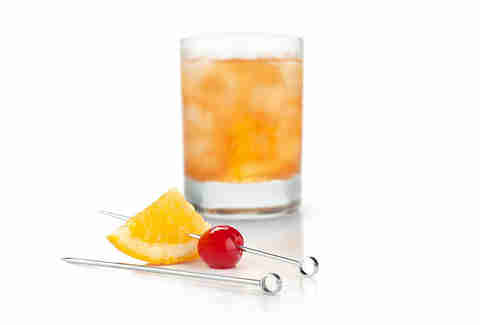 The best cocktail garnishes are two things: aromatic and eye catching. But you can't just throw the garnish on top of a drink. That's where clean-looking cocktail picks come in, like these ones from Viski. The set includes six stainless-steel picks that are each 4.25 inches long. Whether it's a Manhattan cherry, a Martini olive or a Margarita lime, these picks have you covered.
There's a time and place for workhorse cocktail shakers that get the job done, and then there's a time for something with a little more personality. This spray paint can cocktail shaker is definitely for the latter. It's stainless steel with a built in strainer and jigger, and the back label is loaded with drink recipes.
Be the friend who gives the gift of sustainability. Your giftee will be more than happy to ditch the disintegrating paper straws and environment-destroying plastic ones. These SipWell straws are dishwasher safe, rust and scratch proof, and can serve as a visual upgrade to every cocktail that deserves a straw.
Picnicking out in nature no longer has to be done sans cocktails. The Picnic Time set comes with two Martini glasses, a shaker, jigger, tongs, stirrer, strainer and olive picks, all packed in an easy to carry case. On the other side of the case is an insulated compartment in which two bottles can be strapped for a cocktail party on the go. Picnic blanket not included.