The 12 Funniest "Anything But Cups" Party Ideas
Going to an ABC party usually means two things: "Anything But Clothes" and "Anything But Cups." A popular theme at college parties, guests are encouraged to fashion an outfit out of unconventional materials and bring a drinking vessel that doesn't start with "Solo" and end with "cup"—the wackier the better. Prizes are often awarded to the most creative in both senses of the acronym, and while we don't care what you wear (just be more original than the duct tape dress), we found some inspiration that will help you step up your alternative cup game. So drop the overused beach pail and take inspiration from these 12 unexpected ABC ideas.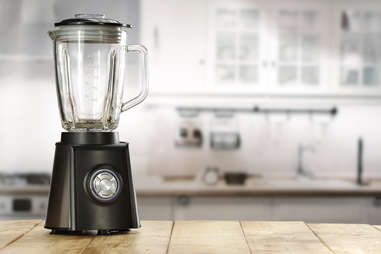 Blender
Sure, you can fill up a blender with any beverage, but why not take advantage of the machinery's cup-like shape and slurp Piña Coladas or frozen Margs directly out of it?
Frisbee
Lap the booze up à la a dog out of a bowl.
Traffic Cone
Be sure to seal the tip of the cone or you'll need to put it to (actual) use on your hazardous slippery floor instead.
Conch Shell
That's not the ocean you're hearing—it's the delightful sound of alcohol sloshing around.
A Pineapple
Follow our handy pineapple guide for making a simple cup or elaborate cocktail vessel out of a pineapple—your drinks never tasted so good.
Gas Can
It should go without saying, but we obviously mean a brand new, empty gas can that's never been used.
Teapot
Somehow a teapot feels less dainty when you fill it with booze and drink straight from the spout.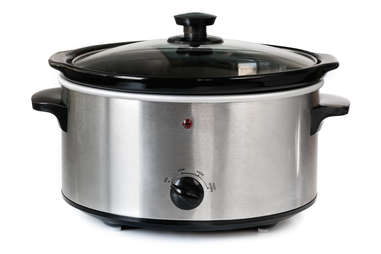 Crockpot
While we love a warm, inviting crockpot cocktail, it's probably best to fill yours with an iced beverage for the safety of all fellow ABC'ers.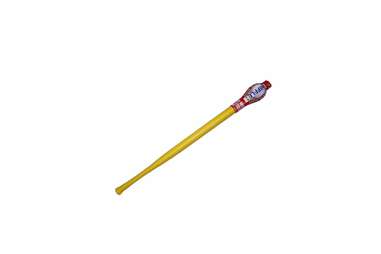 Plastic Baseball Bat
Throw it back to your T-ball days by cutting off the handle of a hollow plastic bat and using it as an elongated drink holder.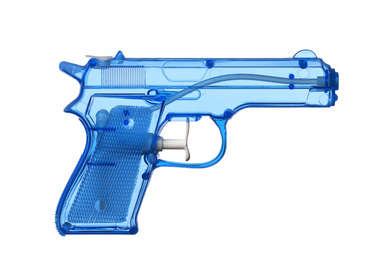 Water Pistols
Fill up a mini, plastic water pistol with alcohol for easy spritzing...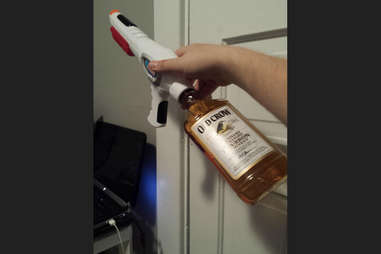 Super Soaker
...or get serious and attach a full bottle of booze to the end of a Super Soaker—and win the prize for most creative ABC idea of all time.