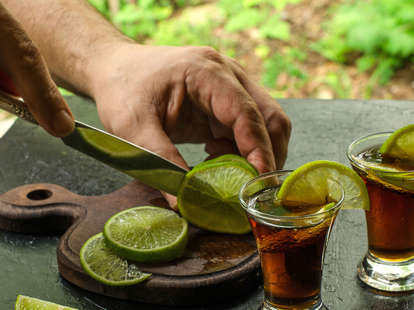 Nanaliia Eina / Shutterstock
Every chef—professional or amateur—needs a good knife. The same goes for bartenders. A small, sharp, well-honed blade is crucial for creating beautiful garnishes, zesting a lemon or simply prepping citrus fruits for squeezing. Here, the top five bar knives to keep on your bar.

Extremely affordable but equally elegant with a black walnut handle, this knife is the ultimate tool for stripping long, spiral swaths of lemon peel as seen in the Vesper cocktail.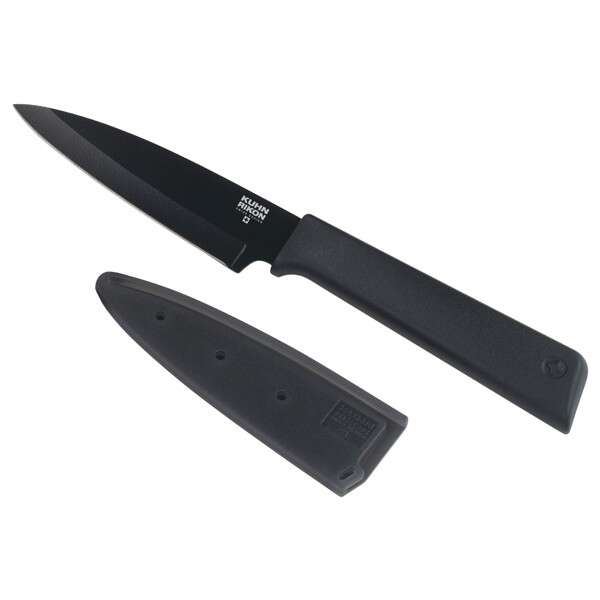 This all-purpose knife is small, durable and extremely sharp. It's made with Japanese stainless steel and coated with non-stick silicone, making it the perfect blade for cutting hard-rinded citrus fruits and super-easy to clean after the job is done. Bonus: It's so affordable that you can buy a new one after it becomes dull rather than dealing with the hassling of sharpening.


We carry this ultra-useful folding knife at all times. The carbon steel blade is razor sharp and easy to hone, and the olive wood handle just gets better with age. Although carbon steel can be sensitive to citrus, it won't rust or oxidize if you clean it immediately after use.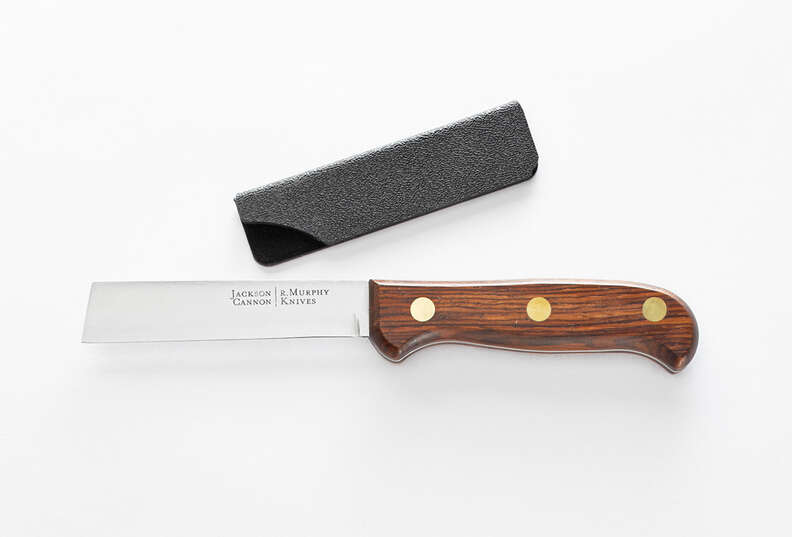 This bartender-made knife is as handsome as it is functional. Designed by Jackson Cannon of Boston's Eastern Standard and The Hawthorne, it has a seriously sharp blade with a uniquely squared off edge. The point of the blade can even be used to remove pesky seeds from lemons or to notch fruit for garnishes.

Handmade by craft knifemaker Adam Sigal in Portland, Oregon, this bar knife is the Ferrari of cutlery. Yes, the price tag is steep, but think of this knife as an investment that you will keep for the rest of your life. It's rustic but sharp, with the perfect balance and weight. You'll never want another blade in your hand (except for the other four we just listed).