Dad: that yard-working, tool-wielding, grilling-obsessed man who loves a cold beer and a nice glass of whiskey. Or maybe he's more of a Martini or Pinot kind of guy. No matter what he prefers, dad deserves to enjoy his favorites just a little bit more on Father's Day. Whether he delights in dinner parties, throws legendary tailgates or is known for his sweet tooth, there's a boozy gift for every type of pop. Here, nine Father's Day gifts for the cool drinking dad.
Recommended Video
Charleston: The Ultimate Local's Guide
Dads with a sweet tooth will love this rich, tangy caramel that's spiked with a healthy dose of Kentucky bourbon. Even better, grab a pint of boozy ice cream to go with it for an extra sweet treat.
If dad likes to have his favorite spirit on hand at all times, he'll greatly appreciate this vintage-inspired, monogrammed flask. Copper-plated stainless steel gives it a sleek, sturdy design, and it holds a liberal eight-ounce pour, so he can celebrate without having to refill too often.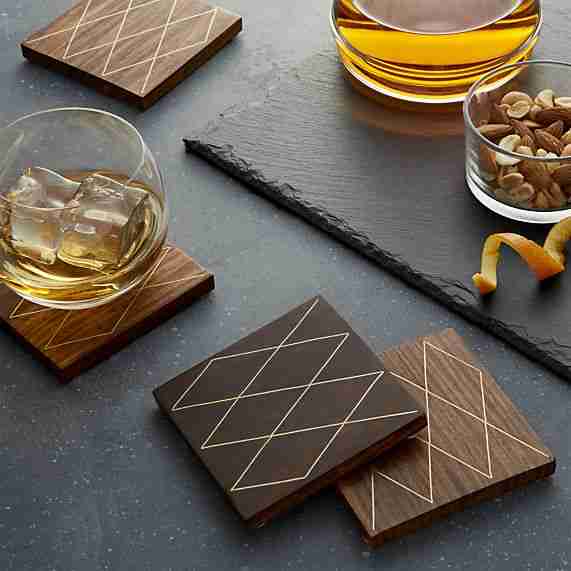 No table rings here. Dad (and mom, for that matter) will appreciate these handsome sheesham wood coasters with an inlaid brass diamond pattern. The timeless design will perfectly complement dad's favorite classic cocktail like an Old Fashioned or Gin Fizz.
Any dad who considers himself a Mr. Fix It will love this bar tool set that comes complete with a rustic folding carrying case. It includes a jigger, muddler, Hawthorne strainer, zester, wine key, bar spoon and tongs so he can make his favorite cocktail anytime, anywhere.
Dad will be drinking in style at the next family barbecue or guys' night in. This deluxe rolling cooler is tall enough so he doesn't have to bend down for an ice-cold brewski (which means you don't have to hear any more about his back problems), and there's a bottle opener and cap catcher attached to the front for easy top popping. The lower tray provides extra storage, and dad can even lift the cooler off of the base to take it on adventures like tailgating and camping.
This is the ultimate Father's Day gift for the cool drinking dad. This fully-equipped tabletop bar has a rich, cherry-stained wooden design and is stocked with 19 accessories that every pro home bartender needs, from a jigger to a strainer to a muddler to chic metal picks. And it all folds up neatly when dad is done making his famous al fresco Martinis.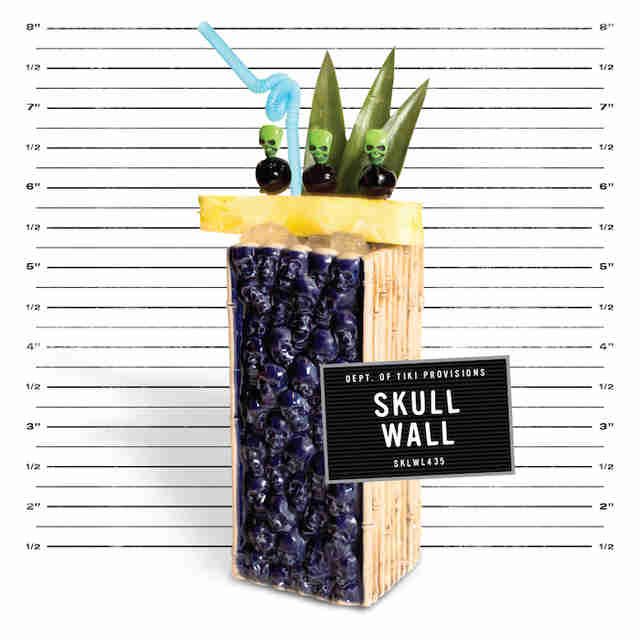 The tiki-loving dad will no doubt get tons of mileage out of this limited-edition mug from Chicago's Three Dots and a Dash. Designer Derrick Massen's skull wall is equal parts eerie and awesome and will ensure that dad's glass is always full on his big day. Whip him up a tropical libation to make it even more special.
The whiskey-drinking rock and roll dad can combine his two loves with this studded set from Riedel. The Nachtman Punk collection combines classy glassware with an edgy design that he's sure to cherish for years to come. Two glasses and a decanter means you can sip his favorite spirits together.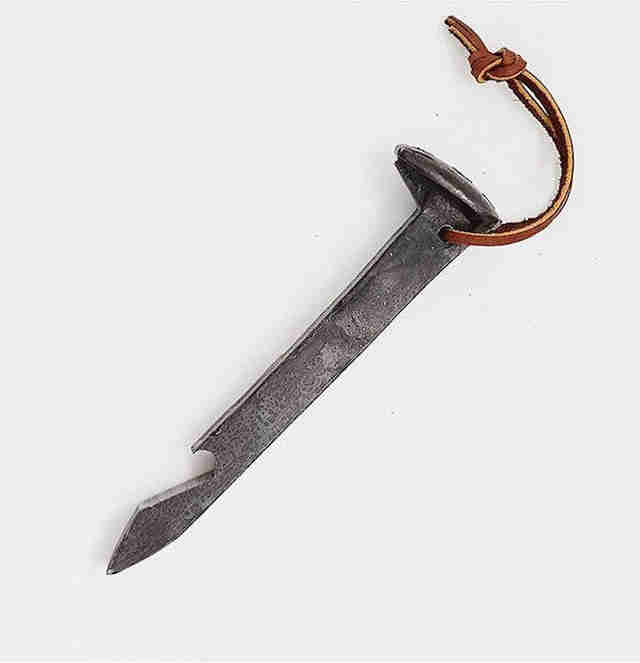 This badass bottle opener is hand-crafted from a real, steel railroad spike and will look awesome hanging in dad's man cave. Each one is hand cut and polished, then coated to preserve the natural patina of the spike and to keep hands debris-free.