10 Modern Day Cocktail Books Everyone Needs to Own
Amazon / Mark Yocca/Supercall
You may not think reading and drinking go together (unless you're on a beach with a frozen Daiquiri and a John Grisham novel). But anyone who is interested in cocktails or wants to build a great home bar should invest in a few cocktail books to help bolster your knowledge. The following 10 books will teach you new cocktail recipes, offer a better sense of drinking history, and give you a new appreciation for bar culture. You can (and should) pour yourself something boozy to enjoy while you read.
Amazon
By Jim Meehan and Chris Gall

The Savoy Cocktail Book is known as an essential cocktail recipe book, but it can be a bit outdated. Pick up this book, published in 2011, instead to discover a solid collection of modern recipes from a really reputable source. PDT's mastermind bartender, Jim Meehan, gives you recipes for all of the 304 drinks available at the NYC bar, and discusses some tricks of the trade. Chris Gall's illustrations, which accompany all of the drinks, are worth the price alone.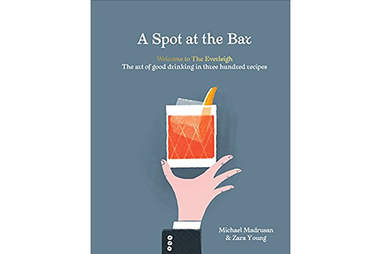 Amazon
By Michael Madrusan, Zara Young
The team at Melbourne's The Everleigh know how to make a great drink, but just in case you can't make it to the other side of the globe to taste their accomplishments, they went ahead and passed all of their knowledge onto you in this book. The helpful tome highlights an idea called "cocktail branches/families," giving you simple, quick explanations about how to swap in ingredients to create multiple cocktails. For example, once you learn how to make a Sidecar, you can make a ton of different drinks with a few basic switches. It's incredibly useful—and also perfect for sounding really pretentious at bars when your friends ask what you're having.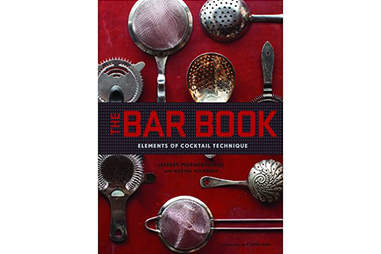 Amazon
By Jeffrey Morgenthaler
Portland bartender Jeffrey Morgenthaler breaks down all the elements of a cocktail in this helpful book, which teaches you many techniques, including muddling, shaking and presentation. There are also lessons on different ingredients like syrups and fruit juices. Every topic comes with accompanying recipes so you can actually try it all out. It's almost like taking a masterclass with Morgenthaler, who ensures that everything is easy to follow—even if you're the most novice home bartender.
Amazon
By Dave Arnold
Advanced home bartenders who want to impress at dinner parties should grab this book from mad bartending genius Dave Arnold, which collects over 120 recipes and teaches next-level techniques from understanding dilution to rapid infusing. It's perfect for anyone who wants to learn more about using specialty ingredients like egg whites or liquid nitrogen, or is simply intrigued by the idea of using a red hot poker to heat a cocktail.
Amazon
By Simon Difford
There's no messing around in the latest edition of Difford's Guide, which offers upwards of 3,000 recipes. The book was first created in 2001, but this is the most recently published edition, with 1,200 updated recipes. You may not make it through all 3,000 cocktails, but you'll definitely appreciate the tips for selecting the perfect glass for a particular drink and the breakdown of beginning and advanced bartending techniques.
Amazon
By David Wondrich
If you like bars (and we know you do), you'll love this book, which is essentially the history of cocktail culture in America. It's chock full of stories about Jerry Thomas, who founded the concept of the American bar (and even made one of the world's first Jello Shots). It includes recipes for over 100 classics, which you'll obviously want to make after reading all about their origins. It'll give you a newfound respect for your local watering hole.
Amazon
By Jason Wilson
Spirits writer Jay Wilson heads to the frontlines of alcohol production in Boozehound, a collection of stories that look at how we create and use spirits around the world. He goes to Wolfenbüttel in search of Jägermeister and the French Alps to learn about elderflower liqueur, looking to understand why certain types of booze are better or more revered than others. It's a fun, lively book that will have you booking a plane ticket to Jalisco, and it's a must for anyone who wants to understand the flavors at the root of all cocktails.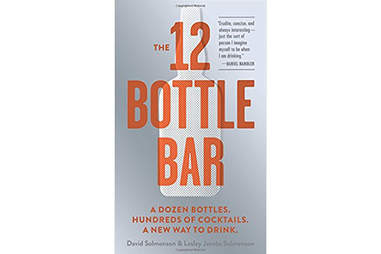 Amazon
By David and Lesley Solmonson
According to husband and wife team David and Lesley Solmonson's book, all you need is 12 bottles of booze to make over 200 cocktails, both classics and originals. Through the book, the duo will teach you how simple ingredients can create big flavors. There's no tequila included, surprisingly, but you will come away knowing how to mix a perfect Martini, a life skill every self-respecting boozehound needs to know.
Amazon
By Joel Harrison and Neil Ridley 
If you find yourself drinking the same thing over and over again, this book will help you expand your horizons. The authors explain various types of spirits, from gin to tequila to shochu, including how each is made. It's not just about the basic step-by-step process of creating something like Cognac, but also what kinds of decisions a distiller makes to produce such a spirit. The book also includes suggestions on how to drink each spirit, so you'll be able to venture into new territories on your next trip to the bar.
Amazon
By Dave Broom
There are a lot of books about whiskey out there, but right now, with the current Japanese whisky boom going on around us, this is the one you'll want to order off Amazon. Dave Broom details the history and culture of Japanese whisky, looking at each of the country's distilleries with notable depth and detail. He discusses the different tasting notes, so you'll know which ones are worth splurging on, and the Japanese craftsmanship that plays into the spirits.