A good dive bar is a sanctuary. Whether you want to escape high prices and hoity toity cocktails or can't bear to spend another night in the club, these old faithfuls are always there to welcome you with dim lighting, run-down decor and cheap, cold drinks. While there are hundreds of amazing dive bars spread across these great United States, there are a few old-school stalwarts that stand out from the rest. Here, 11 classic dive bars across the country that everyone needs to visit—before they totally collapse.  
Recommended Video
Charleston: The Ultimate Local's Guide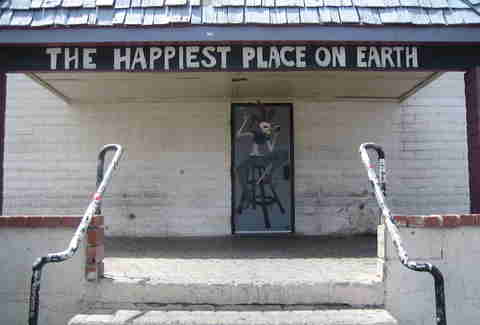 If the bright lights and picture-snapping tourists on The Strip are getting you down, make your way to this legendary dive that considers itself "the anti-Vegas." Housed in a sketchy strip mall, the Double Down Saloon is a place to listen to obscure punk rock on the jukebox, have a glass of "Ass Juice"—the bar's signature drink made with cocktail leftovers—and maybe witness a bar fight if the mood is right. Catch a live band or park yourself in front of a slot machine and try to win enough to cover your bar tab.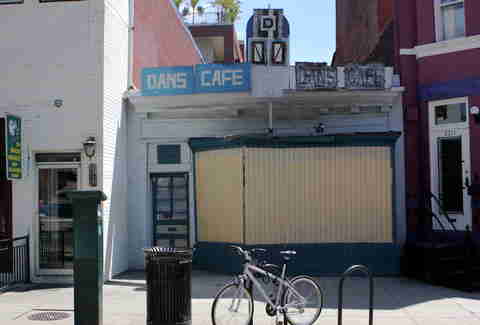 Dan's Cafe, Washington, DC
Students, politicians and everyone in between can be found imbibing at this famous D.C. watering hole, which means things can get pretty rowdy. Most of the bartenders pour with a heavy hand, so a mere two drinks might set you right for the night. We're partial to the self-serve cocktail option, which allows you to mix your own drinks with ingredients housed in repurposed plastic condiment bottles. That way, you have no one to blame for the hangover but yourself.
Housed in a ramshackle double-wide, adorned with a mural of St. Nick, this Music City dive is the place to go for $2 beers and nightly karaoke. Just like the big guy himself, Santa's encourages patrons to have a good time so long as they "be nice" to everyone else in the bar. Grab yourself a cold brew, choose a song and watch some of the most interesting folk from Nashville's music scene croon away as you patiently await your turn in the spotlight.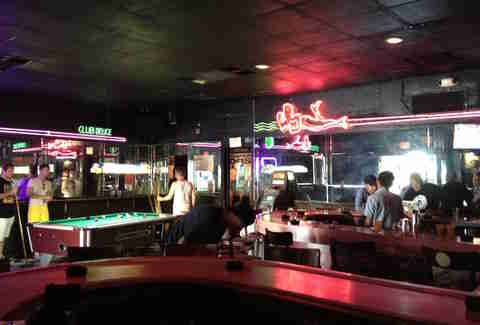 For anyone looking for a respite from South Beach's flashy club scene, Mac's Club Deuce is your oasis. Grab a dirt cheap drink under the light of vintage neons and breathe in the smoke-filled air as you eavesdrop on regulars who have been drinking there for decades. The bar is open until the wee morning hours, but we suggest dropping in some time between 8 a.m. and 7 p.m. to partake in Mac's famous 2-4-1 happy hour.
It only makes sense that Atlanta's oldest strip club—which started out as an upscale supper club in 1955—features the city's oldest dancers. We're not talking about 40-something moms looking for a post-PTA thrill; these ladies bring all of their 65 years along when they take the pole. You might occasionally catch a live band, but more often than not, the strippers choose their own music from Clermont's classic jukebox. The joint has hosted many a celebrity in its day, so don't be surprised if an Oscar nominee is imbibing at the next table.
Far from the drunken tourists of Bourbon Street, you'll find the drunken New Orleans locals at this legendary Uptown dive. The scene at Snake & Jake's is always festive, as the inside is lit only by red string lights, which illuminate a low ceiling that seems like it could fall in at any minute. But no matter, for the plastic shots of whiskey and cheap selection of beers keep even the skeptics joyfully drinking until the bar closes at 7 a.m.
This darkly lit lounge is in stark contrast to New Mexico's bright, wide-open desert, and that's just how we like it. In true tiki bar fashion, Burt's is decorated from floor to ceiling with surfboards, leis and all the tropical knickknacks you can imagine. Order a boozy, beachy libation—we suggest a Scorpion Bowl—settle into one of the loud, patterned booths and hope you catch one of the bar's live rock shows.
This Motor City haunt is the oldest bar in Detroit and has been serving drinks nonstop since 1876, which means it survived Prohibition. The bar's second generation owner, Mary Malak Aganowski, still bartends from noon to 5 p.m. every day, and she cooks up a big batch of soup every Thursday during the winter for Two Way's hungry patrons. Hefty pours and cheap beer is the name of the game, but those looking to drink a local craft brew can get their fix too.
The Salty Dog Saloon—established in 1957—was a bar before Alaska was even a state, but the structure itself was standing long before the watering hole took up residency. It was one of the first cabins built when Homer was established as a town in 1897, and it served as a school house, post office and railroad station before it was transformed into the infamous dive. Inside you'll find local fishermen and tourists alike, all drinking ice cold suds beneath a canopy of signed dollar bills, wondering about the real story of the human skull behind the bar.
This former bait shop opened in 1922 and was one of the few lucky bars to survive the wrecking ball in Oakland's Temescal District, thanks to recognition by the city's Landmarks Preservation Advisory Board. Don't hit your head as you enter the low-ceilinged bar that boasts a vintage sign and window neons that make it feel like a port in the storm. Catch a game on the TV while you play shuffleboard, and stuff your face with the free popcorn that's been sustaining the regulars for years.
Turkey's Nest Tavern, Brooklyn, NY
The Turkey's Nest Tavern is one of the last beacons of sanity in hipster-tastic Williamsburg. It's just far enough away from the Bedford L train to escape the new, mustachioed residents, with a solid mix of O.G. locals who are happy to sit at the grimy bar and sip frothy, cheap beer or frozen absinthe Margaritas from 32-ounce styrofoam cups. On any given day, you'll find local blue collar workers, trendy Brooklyn residents and ragtag groups of softball players that have wandered across the street from McCarren Park, all contentedly watching sports on the decades-old TVs and trying their luck at Quick Draw lottery games.