All too often, Valentine's Day gifts are a major let down. Take it from a writer whose previous V-Day gifts include allergy-inducing candy from Walgreens, a plain votive candle that disintegrated in the mail, and "oh, uh, Valentine's Day is today?" This year, get your lady a thoughtful, creative gift, inspired by one of her biggest passions—drinking. Here, the ultimate boozy gift guide for the cocktail-obsessed woman in your life.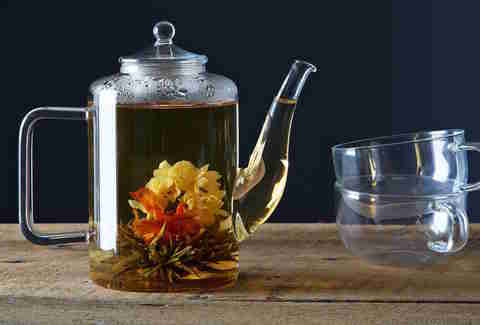 Medley + Noir Tea Blooming Set
If she isn't already aware of the life-changing combination that is tea and booze, be the one to introduce her to it. These stunning teas ($28) bloom into a full flower in the teapot or mug, making a drinkable piece of art. Pair the gift with mini bottles of liquor that will mix well with the tea, like a nice botanical gin with silver needle white tea.
Pineapple Shot Glasses
Upgrade the novelty shot glasses she got from a gift shop with these elegant brass-plated pineapple shot glasses ($35). The crown of the fruit doubles as a stand for the glass and as a lid. Downing tequila shots has never been classier.
Fresh Rice Sake Bath
We were pretty jealous when we found out that you could bathe in hot sake at a spa in Japan, but now we're thrilled to say you can recreate that experience at home. This detoxifying Fresh Rice Sake Bath ($82) includes 38 percent real sake, along with fruit, pine extract and pure ginger, and the maker claims that the sake contains enzymes that "hydrate and smooth the skin's appearance."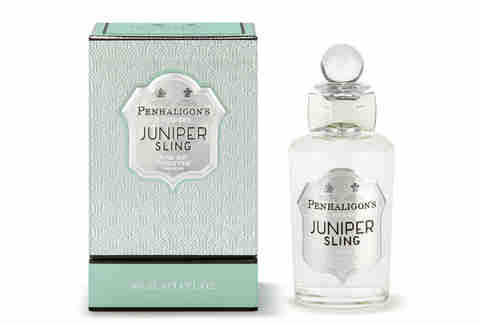 Juniper Sling Eau de Toilette
This is the perfect scent for the girl whose go-to drink has been a Gin and Tonic since day one. This botanical-scented perfume ($140) is inspired by the aromas of London Dry gin and has a strong juniper fragrance with notes of black pepper, cardamom, angelica and amber.
Liquor-Scented Candles
Go one step beyond the basic lavender candle from Bed Bath and Beyond, and pick up a candle that smells like her favorite liquor, like this tequila scented candle ($7). Don't worry, it doesn't smell like ethanol—the candle is inspired by the spirit's softer white oak, honey, vanilla and agave notes.
Champagne Hand and Body Lotion
Make her beauty regimen extra glamorous with this Champagne-scented hand and body lotion from Lush ($33). The almond oil and cocoa butter-based lotion captures the citrusy aromas of Champagne, along with a little Cognac oil, for an indulgent moisturizing experience. Pair it with Lush's glittery Cognac and citrus-scented Golden Wonder bath bomb ($7).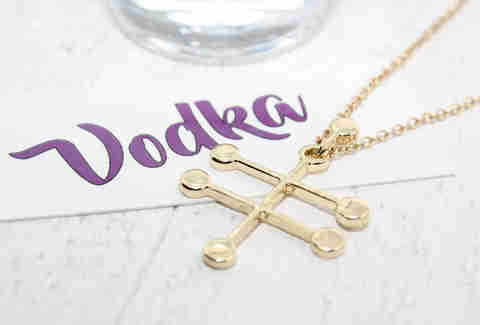 Liquor-Inspired Jewelry
Diamonds might be a girl's best friend, but booze is her soulmate. Some of our favorite spirits-inspired pieces include this necklace designed in the shape of the vodka molecule ($19) or these "whisky girl" earrings ($14)
Wine Cork Heart Board
This easy craft will cost you next to nothing and will still earn you a ton of points, guaranteed. Collect some wine corks, ideally from bottles you've shared, and glue them together in the shape of a heart—any size will do and extra decorations are optional. Present it as a cork board for her to display and pin notes and photos on (bonus points if you include a tacked photo of the two of you). Then watch her melt into a heart-shaped puddle.