The 15 Best Memes for Whiskey Lovers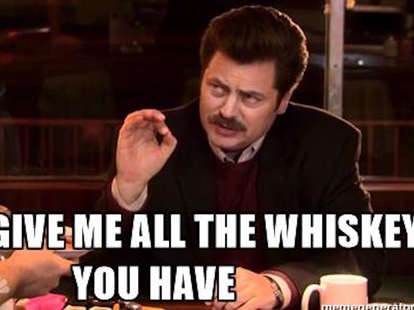 Whiskey lovers don't need anyone to tell them whiskey is good. Man or woman, solitary drinker or someone who shares their whiskey with a special someone, true lovers of the spirit already know the "water of life" is one of the world's greatest gifts no matter how expensive or cheap the bottle you're pouring it from may be. Oh, and not to mention it makes the best cocktail in the world, according to, well, everyone. With that in mind, consider these memes about whiskey less of a reminder of why you love it and more of a celebration of all the good times you and whiskey shared over the years.
When your friend calls to share a bottle.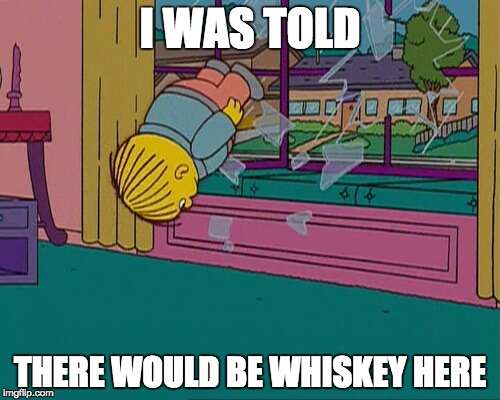 Whiskey makes the best dessert.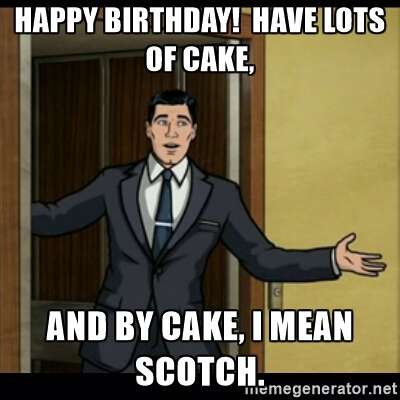 Even if there's no occasion at all.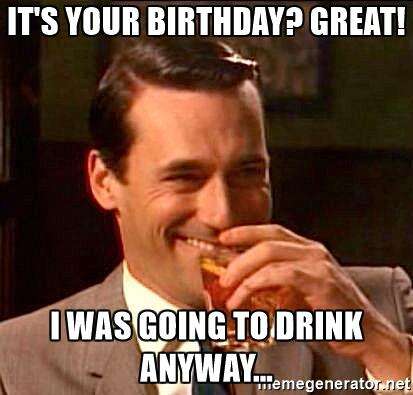 When someone tells you women can't drink whiskey because it's a "man's drink."
When whiskey just makes you want to dance.
Moonshine deserves some whiskey love, too.
Whiskey is the secret to true happiness.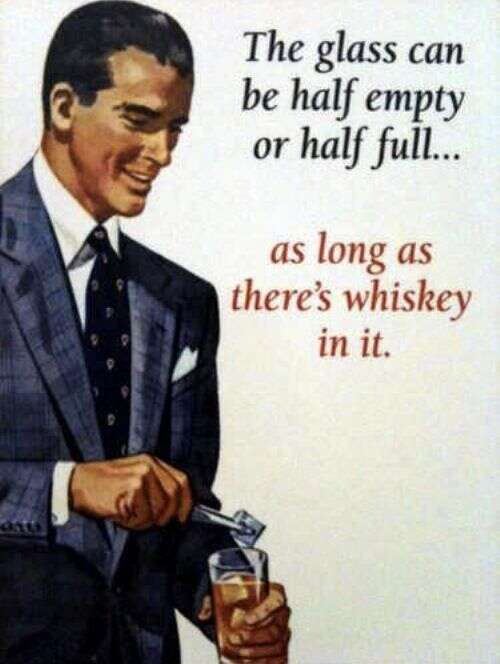 The happy hour special tonight is half-off whiskey.
What's better than a glass of whiskey? Two glasses.
When the hangover hits, and you swear off whiskey forever.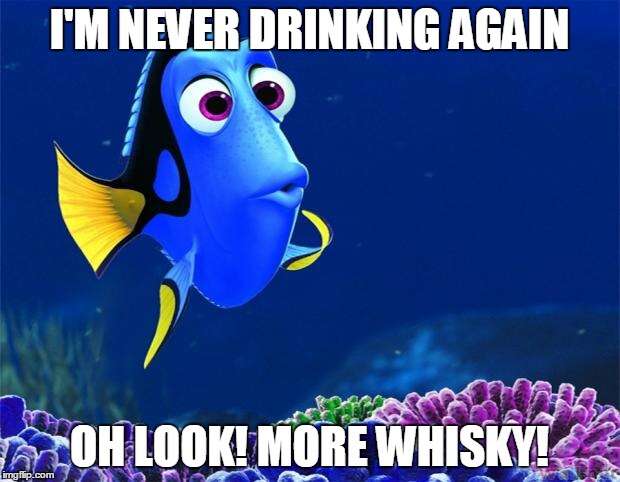 At the party and your friend asks what you want to drink.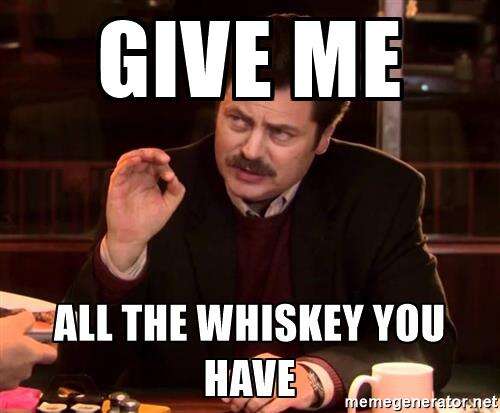 When you're already a few drinks deep, and someone pulls out a fresh bottle of bourbon.