6 Best Bang For Your Buck Whiskies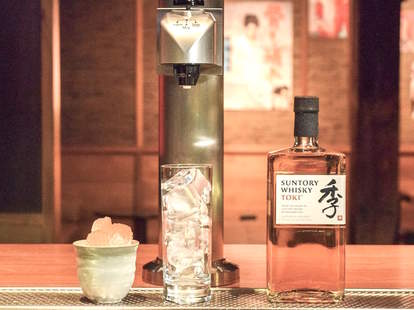 When you go to a liquor store these days, the number of whiskies available on the shelves has reached overwhelming proportions and options have become more diverse than ever. You'll find hundreds of domestically-made whiskies to choose from, as well as an array of spirits from Ireland, Scotland, Japan and unexpected locales like Goa, India. As the selection gets broader, it is becoming more and more difficult to choose what to drink. To help end your indecision at the liquor store, we created this guide. From bottled-in-bond bourbons to new under-the-radar scotches, here are the six best bang for your buck whiskies.
This is one of those whiskeys that every whiskey lover should have on their bar. Not only is it some of Jim Beam's best tasting juice, but it is also one of their highest proof bottles (anything labeled as "bottled in bond" is 100 proof). Delectable enough to sip straight, Beam's Bottled In Bond lends a brazen booziness—and a bold bourbon flavor—to cocktails, and can be used as the base in everything from a Manhattan to a Sour. Expect to be every bit as delighted as you are surprised by this underrated bottling.
We can't stop singing this whiskey's praises—or keep it out of our Rocks glass. A steal at $28, the Sexton single malt is bright, honeyed and so smooth that it's dangerously drinkable. Made from 100-percent malted barley, the whiskey is triple distilled in copper pot stills and barrel-aged in ex-Oloroso sherry casks before being bottled. If you're a fan of Jameson, this next level whiskey will blow your mind, and unveil how broad—and complexly flavored—this often unexplored category of the golden dram can be. We guarantee you'll be back shortly to pick up another bottle after you get your first.
This bourbon is the biggest, sassiest, most bourbon-y bourbon that you can get for under $50. Not only does it have a sharp, boozy backbone, but it's packed with rich vanilla-caramel notes, oak spice and mapley sweetness that will make any bourbon lover's mouth water. While we find it hard to drink the Elijah Craig Small Batch any other way than neat (especially on a cold winter's day), it is exactly the kind of whiskey you want as the base to your Old Fashioned.
Suntory whiskies are some of the most sought after in the world. As a result of their high demand stateside, they have become increasingly hard to find and extremely expensive when you do. To alleviate demand and keep their fans satiated, Suntory created this delicious, affordable single malt. A blend of the Suntory distilleries' whiskies—including the Chita, Hakushu and Yamazaki distilleries—this golden hued spirit packs everything great about Japanese whisky into one bottle. With an almost creamy maltiness, and notes of grapefruit, cinnamon and Frosted Mini Wheats, this whisky is hard to beat—and stop drinking once you open a bottle.
Another powerhouse Irish whiskey (pun intended), Powers Signature Release is one of the brand's best tasting and best valued whiskeys on the market. It's similar in taste to Redbreast's Lustau Edition Irish whiskey (another favorite of ours)—except bigger, darker and less expensive. Distilled on a single pot still, this Irish whiskey is aged in two different barrels: first ex-bourbon casks, then nutty, rich ex-Oloroso casks. On the palate there are notes of raw cacao, green apple, custard, toffee and black coffee. Even if you're new to Irish whiskeys, this bottling is impossible not to love.
If you're not familiar with the Kilkerran line of scotches, this under-the-radar distillery has been releasing some of the best (and most affordable) scotches currently on the market. Distilled and produced in the region of Campbeltown, Scotland, Kilkerran is one of the newest additions to the scotch market, and one of only three surviving distilleries in the Campbelltown region. Until 2017, the Kilkerran distillery's only releases were their extremely limited, and much sought after, Work In Progress bottlings. Each release was different and designed to whet the palates of scotch drinkers. The releases also bought the distillery time to age the whiskies it intended to release later. This 12-year-old single malt is the distillery's first official release not in the Work In Progress line and their first with an age statement. With notes of freshly whipped cream, lemon meringue pie, butterscotch, raw honeycomb and leather, this scotch is beautiful, layered and extremely complex. It actually tastes a lot like Highland Park 18 and fellow Campbeltown distillery Springbank's 12-year-old scotch—except with its own distinct character and a price tag that's half the price.