Recommended Video
Thrillist's Best (and the Rest): What You Actually Need to Know About Natural Wine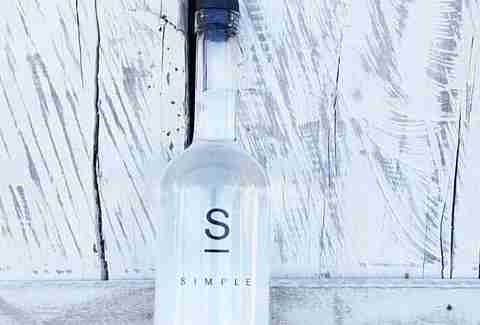 This vodka, made from potatoes grown just 40 miles away from the Idaho distillery and water from the nearby Snake River, is helping to reduce hunger in the United States. For every bottle sold, Simple Vodka donates 20 meals through contributions to a variety of local and national hunger charities.
The Washington state rum distillery, which also makes an herbal tea liqueur that brought home a silver medal at the American Craft Spirit Awards last year, donates a portion of all its proceeds to the Fred Hutch Cancer Research Center. Even the distillery's name is meant to reflect their commitment to the work. On their website they write, "[the founders] relied on friends, family and some superstitions to bring them comfort [after losing parents to cancer]. Both being Irish, they decided the best Irish superstition (the four leaf clover) would also bring luck to those who needed it, and Four Leaf Spirits was born."
Hard core mezcal fans have almost certainly encountered bottles from the Del Maguey Single Village Project before. But if they didn't take the time to get the story behind their drink, they might not know that each bottle sold helps to keep a small corner of the world alive. Del Maguey founder Ron Cooper committed the brand to supporting the palenques who make the mezcal in tiny villages throughout Oaxaca—ensuring they can earn a fair wage and that the production is done in a way to protect each village's agriculture for years to come. The company also helps support the communities it works with in other concrete ways like helping to build out internet infrastructure and undertaking reforestation projects. Recently Del Maguey was acquired by spirits giant Pernod Ricard, which is helping to double down on those investments, providing Del Maguey with more resources for the work it does in the villages.
The Corvallis, Oregon spirits maker was founded with American veterans in mind, and since its opening in 2011 has been donating a portion of its proceeds every quarter to programs across the country that help vets reintegrate when they return home. In the last several years, 4 Spirits has gone from donating about $4,500 a year to $15,000.
Snow Leopard is a different than most other vodkas in a couple ways. First of all, it's made from spelt rather than potatoes or other more common grains like wheat or rye. But it's also likely the only vodka in the world dedicated to leopard conservation. Fifteen percent of the profits of Snow Leopard Vodka go to help its endangered namesake through the Britain-based Snow Leopard Trust. Snow Leopard Vodka says that between its direct donations and other fundraising efforts it has raised over $250,000 for snow leopards.
The makers of this Polish vodka have an interest in both philanthropy and modern technology. Each bottle is marked with a QR code. After you get the bottle, scan the code and you'll be prompted to choose from one of four charities that 20 percent of the proceeds of your purchase will go to: the Worldwide Orphans Foundation, the Footprints Foundation (dedicated to reducing maternal and infant mortality), Meals on Wheels or The Trevor Project (outreach to LGBTQ youth).