Though often tone deaf, sexist and generally ill-conceived, vintage booze ads can also be strangely endearing—and often hilarious, especially when it comes to their cocktail recommendations. Take a look back at eight of the most eyebrow-raising cocktails ever featured in old liquor ads—and then mix up something entirely different.
Care for some piping hot Dr Pepper? Just add lemon and rum!
Normally we'd rather have a cocktail than eat our mixed greens, but this Midori Parfait is pushing its luck.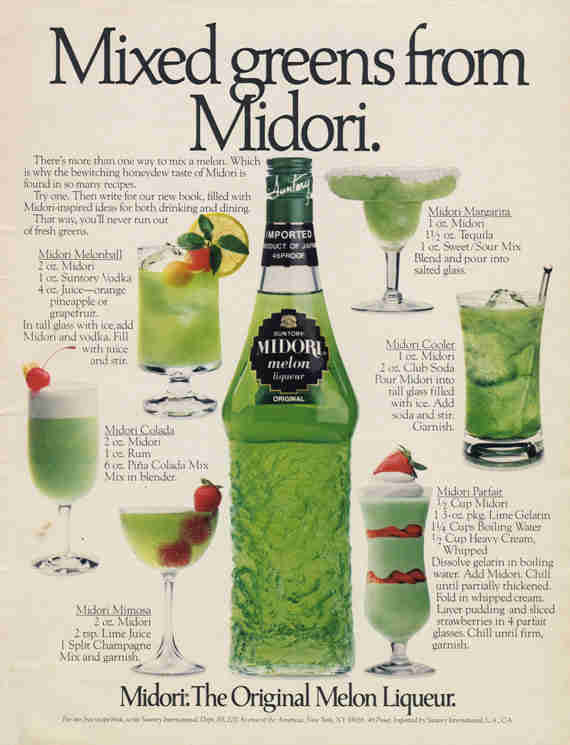 There's nothing quite like murky brown liqueur topped with neon green liqueur.
Step 1: Make a perfectly balanced Martini or Manhattan. Step 2: Water it down with ginger ale!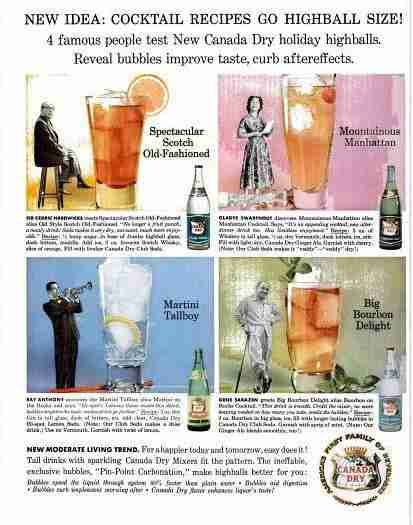 Instant Pussycat Mix was a thing that existed.
SoCo and crème de menthe, anyone?
This milk, maple syrup and vodka drink does not deserve any cowbell.