Unicorns Exist and They'll Hold Your Drink
With summer comes a bounty of our favorite things: Spiked popsicles, rooftop drinking and tropical beverages galore. And if you're anything like us, you'll be sipping your favorite refreshing cocktails at the pool and beach at every opportunity you get. With so much relaxing on the agenda, we don't like to be bothered with things like fetching drinks from poolside tables or refilling our glasses at the bar. So we found the best floating cup holders and coolers to ensure your icy beverage is always within arm's reach. Stock up on these summer essentials now so you can unwind later.
Nothing says summer quite like a festive flamingo. The perfect vessel for holding a pink drink, we suggest filling this inflatable cocktail floaty with a frosty Pinewood Social Sangria or tangy El Guapo.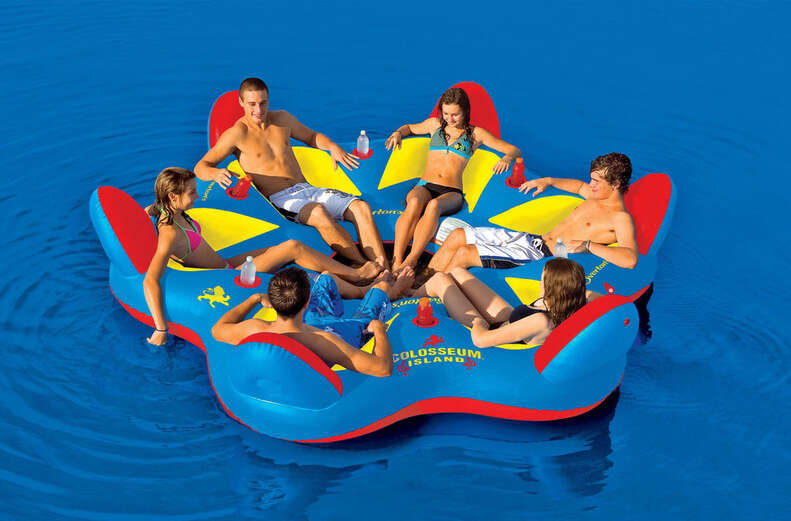 This six-person floating island is the perfect way to spend a lazy day on the lake with friends. Mesh seats and an open center keep you cool while six cup holders ensure everyone has a secure place to keep a nice cooling beverage—we'll take a frozen Daiquiri.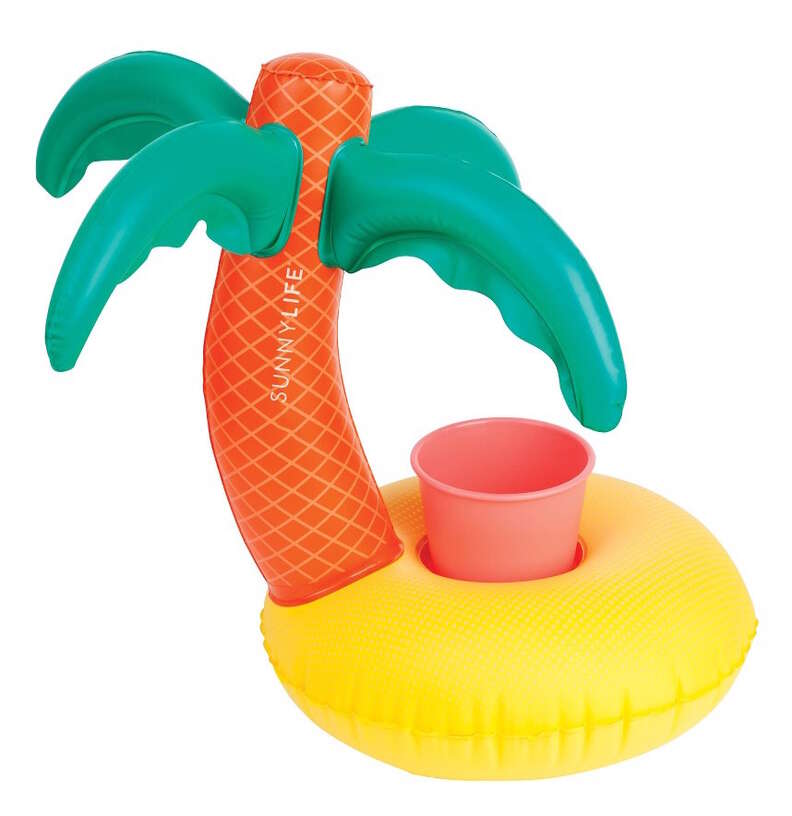 You'll have it made in the shade with this tropical oasis drink float. It's Instagrammable enough on it's own, but you can take it to the next level with a brightly hued, ultra-summer concoction, like a Hurricane or Blue Hawaii.
Don't stress yourself by getting out of the pool to refill your drink—simply stock this handy refreshment float to maximize your time in the sun. Friends can keep their beverages secure in the perimeter cup holders while backups can chill on ice on the center.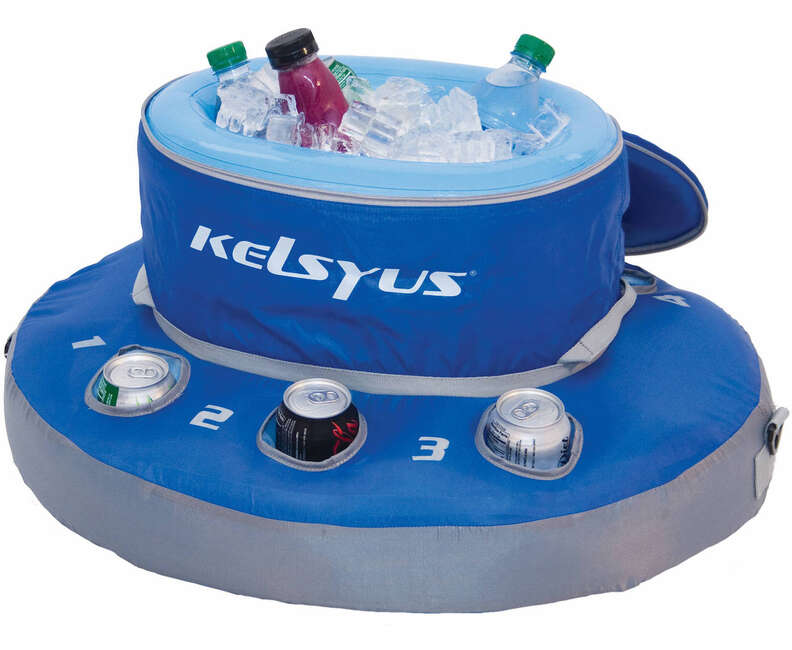 Whether you're floating down the river or relaxing on the lake, this buoyant cooler will keep drinks ice cold for the entire crew. Six cup holders keep beverages securely in place while the large cooler in the center holds up to 12 cans or a few big bottles of your favorite punch.
These adorable fruit boats will add a splash of seasonal color to crystal blue waters anywhere. They're also the perfect favors to gift at a summer birthday pool party—especially if you plan to serve your guests Watermelon Rosé Sangria, Piña Coladas or frozen Margaritas.
This inflatable drink holder can carry four beverages and will have all of your social-obsessed friends snapping like crazy. Here's a fun game—whoever gets the most likes gets to keep it. Hashtag cocktails!
For anyone obsessed with unicorns, this is the ultimate summertime pool set. Lounge on the large unicorn float, which is big enough to share with a friend, while the baby unicorn drink holder drifts alongside.
Bachelorette party season is fast approaching, which means fancy pools aplenty, so don't deprive your pals of these festive, personalized floating coasters. For being so cutesy and matchy-matchy, these diamond ring floaties are actually pretty awesome. Count us in.