10 Celebrities Who Got Their Starts as Bartenders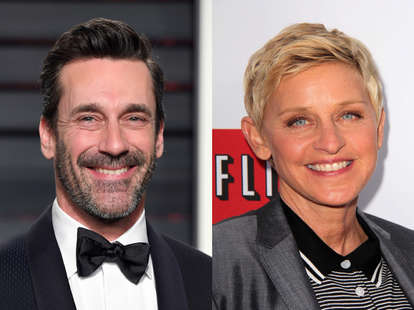 Getty Images/Shutterstock
Bartenders and celebrities have a lot in common. Both groups are always the focus of everyone's attention, both deal with a lot of people who want something from them and both are known to put on a show. So it should come as no surprise that some of your favorite celebrities, athletes and musicians got their starts behind the stick. Here are 10 bartenders-turned-celebrities who could still probably make a mean Manhattan.
Ronda Rousey
Before Ronda Rousey was a near-undefeated UFC star, she was a bartender at the Redwood Bar Grill in LA. "When she came, her bartending skills were not very good," bar owner Christina Frizzell told MMA Junkie. "But like with everything else she does, she honed in...and within a few weeks she was as good as anyone else." But cocktails weren't the only things she threw while she was bartending. Apparently Rousey's MMA skills came in handy when, according to Frizzell, a fresh co-worker was acting up, which prompted Rousey to flip her over the bar.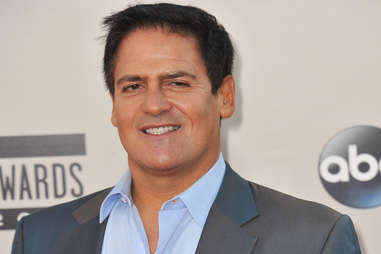 Mark Cuban
Current owner of the NBA's Dallas Mavericks and crusher of dreams on "Shark Tank," Mark Cuban used to bartend at a Dallas bar called Elan while splitting a $750-a-month apartment with five other guys. "But bartending wasn't my end goal. I wanted to start my own business," Cuban told Forbes. And start his own business he did. Today, he comes in at #164 on Forbes's list of "The 400 Richest Americans." Should Cuban ever hypothetically lose his fortune, he would bartend all over again. "I would get a job as a bartender at night and a sales job during the day," he told NBC, "and I would start working."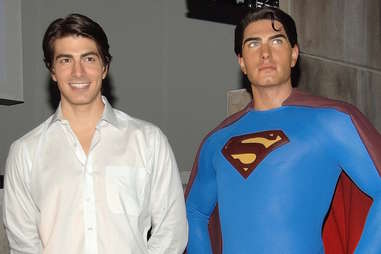 Brandon Routh
Brandon Routh worked as a bartender before becoming Superman in Superman Returns—right before he got the part. "I spent many days in anguish behind the bar serving drinks," Routh told the Hindustan Times, recalling anxiously awaiting his callback for the part. "It was rough especially as celebrities and people came in. I kept thinking about accomplishing great things." Routh tended bar at a bowling alley in LA, where he ironically won $100 for a Halloween costume contest dressed as, you guessed it, Superman.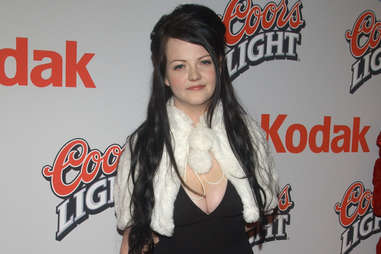 Meg White
Former drummer of the musical duo The White Stripes, Meg White used to make ends meet working as a bartender at a now-closed Detroit BBQ restaurant called Memphis Smoke, according to Biography. Fortunately for perhaps the most famous female drummer of all time, White didn't have to work behind the stick for too long before she and her then-husband Jack White became global phenoms after creating one of the most popular riffs of all time with their hit single "Seven Nation Army."
Dave Matthews
Another musician and probably the least surprising name on this list, Dave Matthews (or just Dave, as his bro-y fan base knows him) used to bartend at Miller's in Charlottesville, Virginia, according to Gibson's website. Not only is picturing Dave handing you a beer from behind a bar the easiest thing to envision, Matthews also has a song entitled "Bartender" on his album The Lillywhite Sessions. It's a 10-minute ballad about a man who deals with thoughts of dying while speaking to the bartender. Oh to have had such a deep, introspective conversation with the drink-slinging Matthews, before he was Dave.
Sandra Bullock
Not to blind side you (yup, that happened), but Sandra Bullock worked as a bartender at the same time she joined the Neighborhood Playhouse Theatre where she honed her craft. "I learned a lot of accents as a bartender," Bullock told Metro UK. "A lot of girls came in looking for rich husbands. I learned to imitate them." Sounds like the bar taught her more than the theater.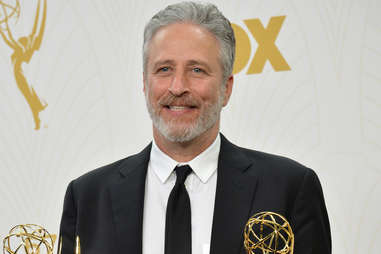 Jon Stewart
Prior to hosting The Daily Show, Jon Stewart was a bartender at a New Jersey punk club called City Gardens in Trenton, which was frequented by bands like the Red Hot Chilli Peppers and GWAR. "There was nothing else like it," Stewart told Vulture, recalling an instance in which, at an X concert, he had to disarm a man who pulled out a gun while fighting with another patron, and held it until the cops arrived. "I believe there was a bit of a disagreement between this gentleman and two other people who felt that his face should be hit by their fists," he said.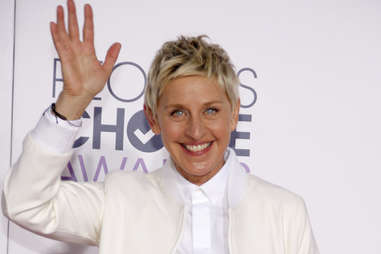 Ellen DeGeneres
With an affinity for dancing and conversation, America's sweetheart Ellen DeGeneres surprises no one with her drink-making past as a bartender before finding her calling as a stand-up comedian. Bartending was probably the least "sucky" of her odd day jobs, considering she was also a vacuum salesperson (get it?).
Bruce Willis
Bruce Willis is very hush hush about his bartending past, but rumor has it the Die Hard star was quite the bartender in his day, attracting patrons from all across the country with his expert mixology and flair bartending skills, according to Hollywood.com. We believe it based on one nugget he gave Grub Street. He said that the secret to being a well-liked bartender is just giving drinks away for free. Well said, Bruno.
Jon Hamm
Quick to deny the likeness between the character he plays on the hit show Mad Men and his true self, Jon Hamm's bartending past only muddies the waters more. And, in Don Draper-like fashion, it sounds like Hamm's bartending was well-received by the ladies. "All of the women would be lined up at the bar like alcoholics just to see him shake his Martini shaker," actress Kelly Lynch, who frequently hired Hamm to bartend at her parties, told Entertainment Weekly. It's safe to assume Hamm didn't have to do too much in the way of preparation for the scene in Mad Men in which he quickly hops over the bar and whips himself up an Old Fashioned. Just like the good old days.