There's no shortage of great bars across the country, but none can ever live up to the ones on TV, those well-lit places where characters go to unwind or plot their next adventure. These iconic watering holes are so important, they're practically characters in their own right—and they're all places that we'd gladly call our locals. Pull up a stool and check out the 10 best TV bars we wish were real.
Note: Before you slam us for excluding Cheers, remember that you can actually go there in real life. We're talking fictional only here.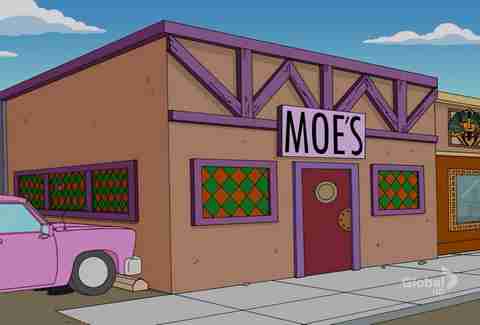 Moe's Tavern, The Simpsons
We all wish we could throw one back with Homer Simpson and Barney Gumble at this Springfield watering hole, perhaps the most famous fictional bar on this list. Owner Moe Szyslak tried to transform the business many times over the years in an attempt to make more money—like Mo's Gay Bar and Tokyo Roe's Sushi Bar—but at the end of the day, he always turned it back into good ol' Moe's. It just goes to show you that a solid neighborhood tavern is all you ever need.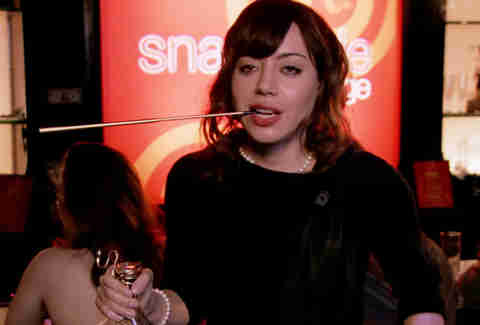 Snakehole Lounge, Parks and Recreation
As the sickest nightclub in all of Pawnee, Indiana, the Snakehole Lounge was where the Parks and Rec crew went to relax and get turnt after a long day at the office. Only there could you down a tall, icy glass of Snake Juice, which is an intoxicating mix of "many kinds of alcohol, coffee, sugar and ingredients." Just remember that this hot spot should be avoided at all costs on Sundays and Mondays when it's rented out for children's birthday parties and substance abuse meetings.
The Drunken Clam, Family Guy
This local watering hole boasts the best neon sign in all of Quahog, Rhode Island, and it's where the men of Family Guy go for mugs full of beer and gossip. You're likely to find Peter, Cleveland, Quagmire and Joe sitting in one of the bar's signature round booths, drinking a round of Pawtucket Patriot Ale, with Brian joining occasionally for a Martini.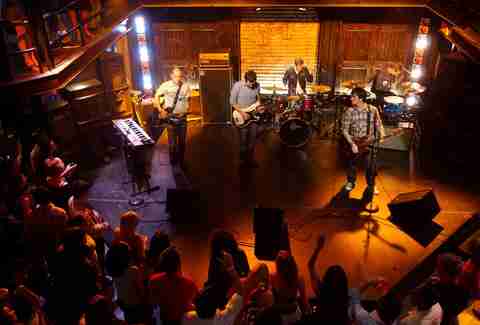 The Bait Shop, The O.C.
This Newport Beach hangout was where all the angsty O.C. adolescents went to drink beers and catch bands like Modest Mouse and Rooney. As the seasons progressed, more and more drama went down at The Bait Shop, like drug deals gone wrong and multiple affairs with the bar manager Alex, who was played by Olivia Wilde (remember that?). We only wish we had a small pier bar to go to that hosted big bands in such an intimate setting—minus the underage kids, of course.
Bada Bing!, The Sopranos
We give Sopranos creator David Chase mad props for his shoutout to The Godfather's Sonny Corleone in naming the show's infamous strip club Bada Bing. Owned by Silvio Dante, it was a place for Tony and the gang to hang out, grab a sandwich and a beer, and kick back after a long morning spent plotting whackings and illegal dealings. Tony Soprano's office was in the back because that's how a boss do.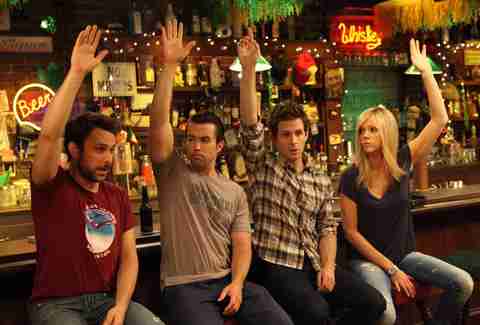 Paddy's Pub, It's Always Sunny in Philadelphia
Located down a less than picturesque alley in South Philly, Paddy's Pub is not the place to go for friendly service or a wide selection of drinks. You're more likely to find homeless people passed out in the booths (possibly dead) or Charlie hunting rats in the basement, but there's something about the gang's hangout that's strangely enticing. Maybe it's because that's where many a genius idea is hatched, like running for public office or paw-silencing Kitten Mittons.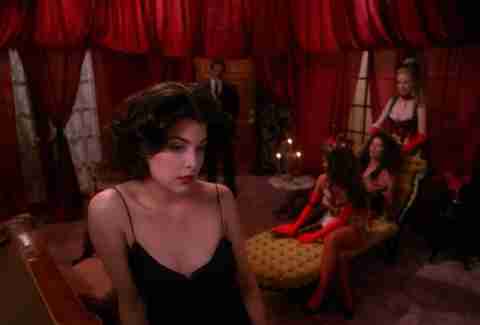 One Eyed Jack's, Twin Peaks
This Canadian brothel and casino from Twin Peaks was a key element in the murder of Laura Palmer, who worked there before her death. It's decorated with lush red curtains and velvet divans, and the girls are dressed up to look like playing cards. It set the scene for many disturbing happenings, like the time when Audrey Horne almost ended up sleeping with her father, the club's owner. It was dark, it was creepy, and if we had the guts, we would definitely want to spend what we're sure would be a terribly eventful evening there.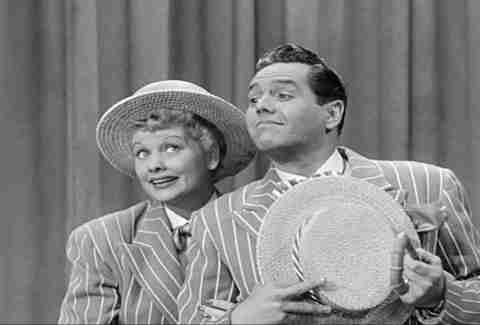 Tropicana, I Love Lucy
Although the Tropicana nightclub in I Love Lucy was based off of the famous cabaret in Havana, the Manhattan location that appeared in the series was totally fictional. Ricky Ricardo regularly worked there as a singer and bandleader, but if you were lucky, you might catch Ricky and Lucy in action together as Cuban Pete and Sally Sweet. Aside from the entertainment, the guests' attire was enough to make us yearn to travel back in time (and into the screen) to experience a night at the Tropicana. What do people have against getting dressed up these days?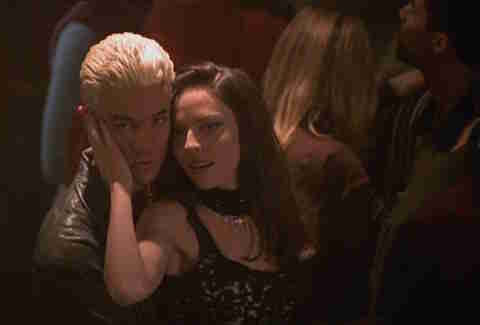 The Bronze, Buffy the Vampire Slayer
"The Bronze. It's the only club worth going to around here." Cordelia Chase may have been stuck up, but she certainly knew about all the hot spots. This Sunnydale nightclub was in the "bad" part of town, down by the shipping docks and railroad tracks where vampires lurked and waited for fresh blood. But it was worth risking the potential bloodletting for a night out at this grungy, ultra '90s spot. Though the Scooby Gang was well below the legal drinking age, the club allowed minors into the club—they just didn't serve them alcohol. A night there meant catching the next Hootie and the Blowfish on stage, swapping gossip about school crushes and then, inevitably, fighting a gang of hungry vamps. Add an Old Fashioned or two, and that sounds like the perfect night to us.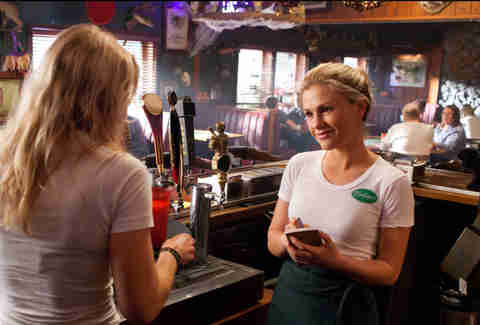 Merlotte's, True Blood
Merlotte's wasn't a vampire-friendly place at the beginning of True Blood, but things quickly changed when Bill walked through the door. As the only bar in Bon Temps, it didn't leave owner Sam Merlotte much of a choice when the undead began fraternizing with the podunk town's living human folk. So he started serving True Blood and even hired vampire Jessica as a waitress. Honorable mention: Fangtasia, the Shreveport vampire bar owned by Eric Northman and his progeny, Pam. The drinks menu might have been limited to Type AB- positive or O-negative, but the clientele certainly made up for it.