15 Hilarious Memes Only True Brunch Addicts Will Understand
Any professional brunch-goer will tell you: One does not simply go to just any old brunch. There needs to be Mimosas and Bloody Marys, they need to be served in bottomless proportions, and they need to be accompanied by enough huevos rancheros and Belgian waffles to usher you into a blissful 3 p.m. food coma. If you're a true boozy brunch addict, you'll appreciate these hilarious memes—the 15 best brunch memes on the internet.
Nothing ever got a hungover person out of bed faster than the promise of pancakes.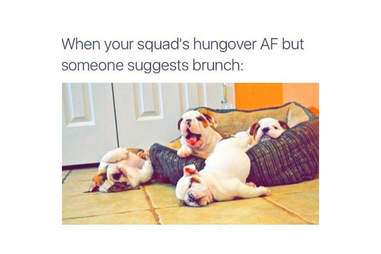 When you're trying to beat the two-hour wait.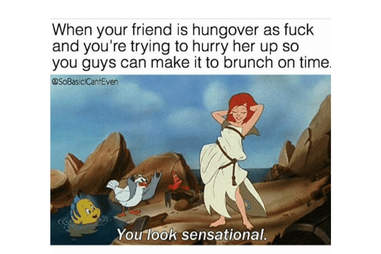 It's all about the ratio.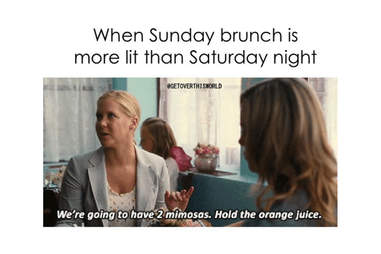 You must be this tall to boozy brunch.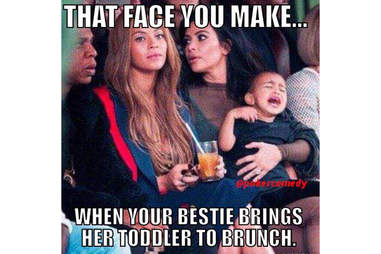 Why isn't bottomless bacon a thing?
All in favor of brunch replacing breakfast altogether, raise your hands.
And lunch while we're at it.
We all have that one annoying friend who "cares about their health."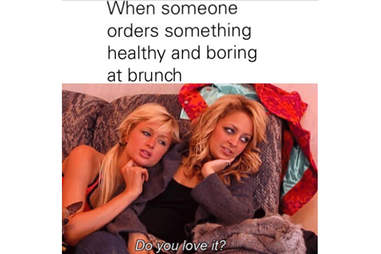 "I've made a huge mistake."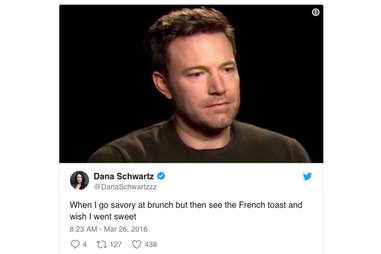 If a girl has a plate of eggs benedict but there's no picture to like on Instagram, did she even have brunch?
The ultimate boozy brunch betrayal.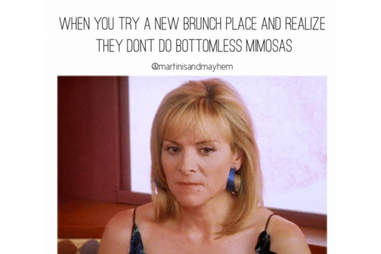 Never say no to midday Prosecco.