Having fun with your best buds at the bar is one of life's most genuine of pleasures. It's so genuine, in fact, that it cannot be replicated in a stock photoshoot. But that doesn't stop a few enterprising photographers from trying. Take a look at these ridiculous stock pictures of "friends" at a "bar" having "fun," and see for yourself. Crack open a "beer" while you're at it. Happy scrolling.
Recommended Video
Thrillist's Best (and the Rest): What You Actually Need to Know About Natural Wine
About to break the record for most missed high fives.
This is how all us ladies drink with our gal pals, right?
Welcome to a parallel dimension of your night.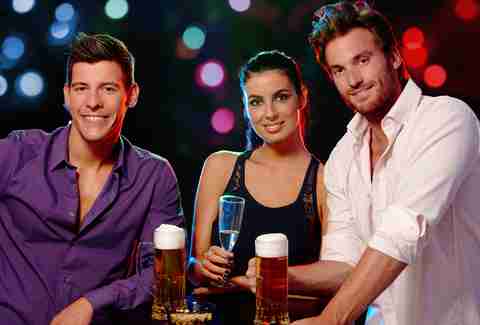 I think the green team is winning.
Looks like Joe Grey-Shirt overshot this one.
Who has one thumb, a friend with a green shirt and likes beer? This guy.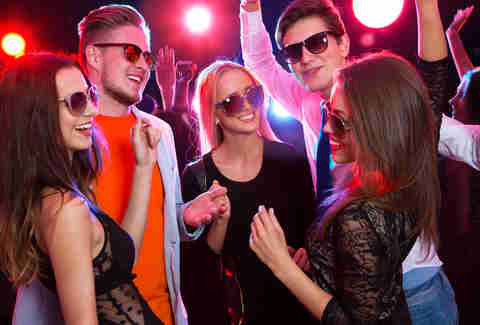 With our powers combined, we become...an awkward group of "friends" gently touching hands.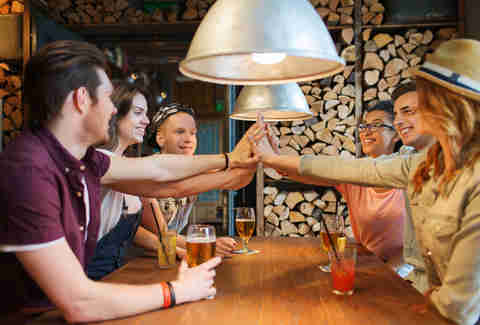 Mom? Dad? What are you guys doing here?
What's this fun new thing we're doing with our hands? Is this the new dabbing?
One of these things is not like the other.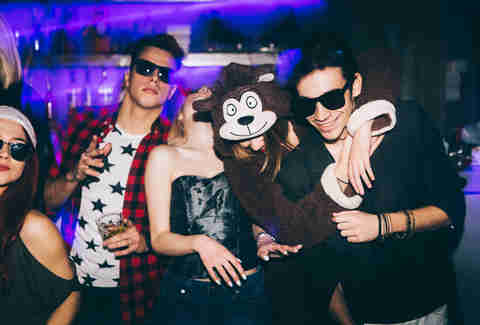 All hail the soccer ball!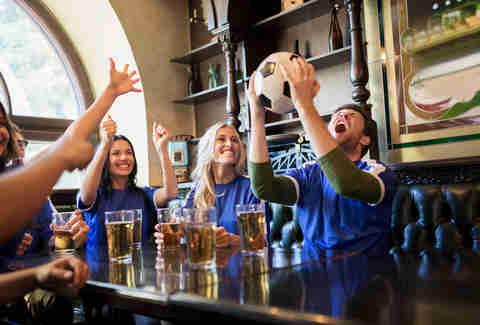 He's not actually going to drink beer is he??!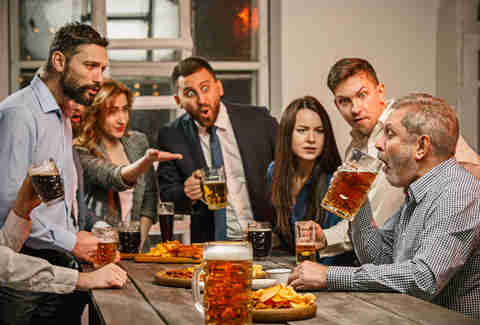 My ghost buddies are the best at high fiving.