If you're the type to keep a flask of whiskey in your purse for emergencies, it's high time you started wearing your love of booze loud and proud. There's no better way than by sporting a quirky alcohol-themed tote bag. Not only are totes convenient for hauling bottles from the liquor store to your bar cart, but they also make great affordable gifts for a bridal party or fellow drinks lover. Here, 15 of our favorite booze-themed tote bags.
Vodka always gets the job done.
Recommended Video
Really Dough's Mark & Scott Take a Bunch of Shots, Do Blind Pizza Taste Test, Argue a Lot
When you're hardcore and you know it.
For dedicated gin-thusiasts.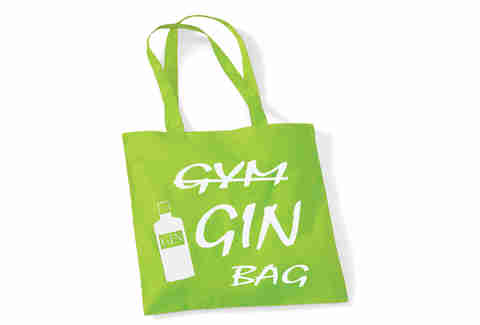 Cocktails make everything better.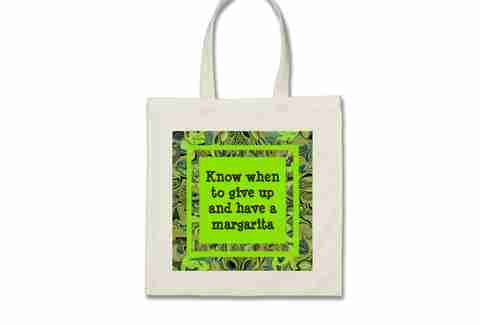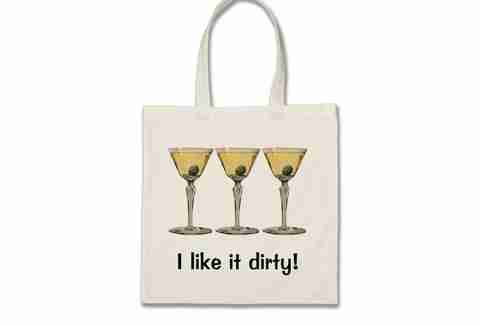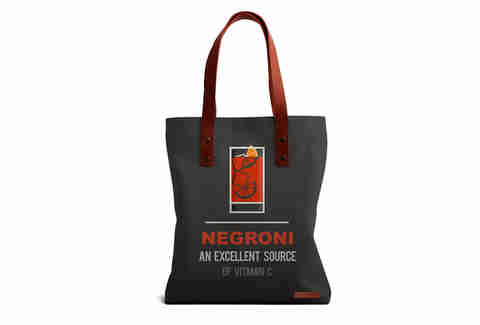 When wine is your number one priority.
Warning: This tote will make you thirsty.